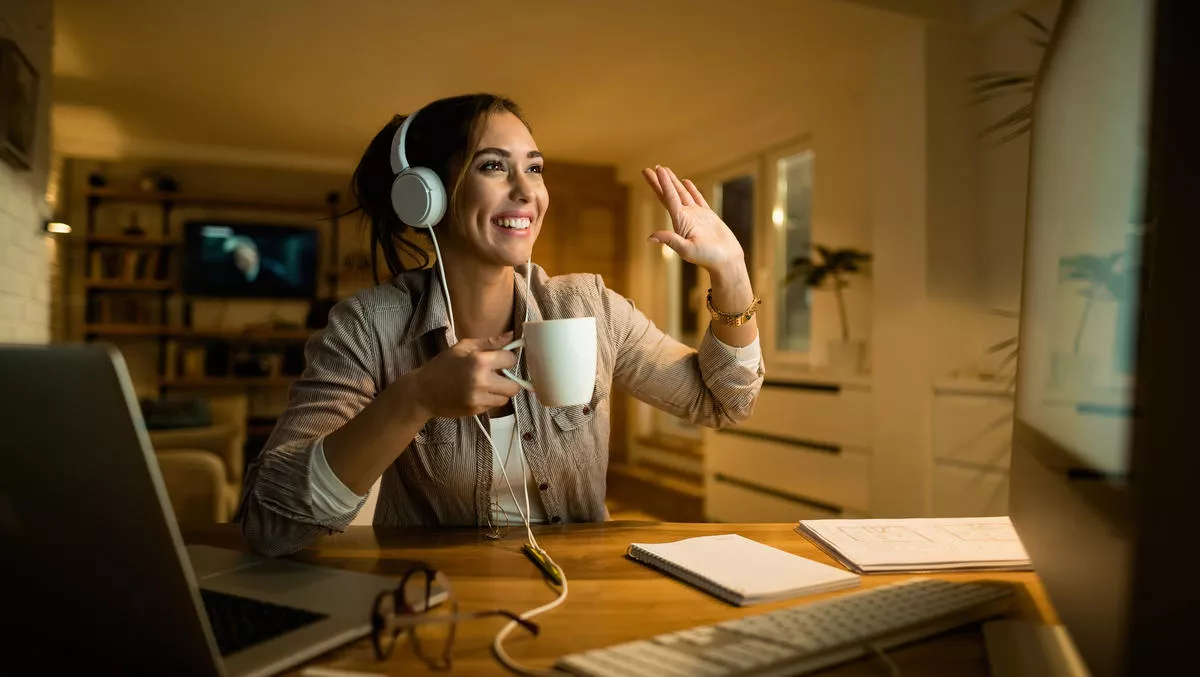 Avaya spruces up Spaces collaboration platform
FYI, this story is more than a year old
Avaya's collaboration platform Spaces has been given a spruce-up with new technologies and tools including AI-based background and noise filtering, integrated voice and video calling, and additional interoperability capabilities.
Spaces, which is supported by Avaya's own OneCloud communications platform as a service (CPaaS), also extends on-premise calling.
"We designed Avaya Spaces to be an immersive collaboration platform that supports the composable enterprise, enabling organisations to move at the speed of their customers and employees," comments Avaya's EVP and chief product officer Anthony Bartolo.
He adds that businesses are not only adapting and scaling as the digital economy moves towards agile, service-based applications, but they are also meeting the needs of what he calls the 'experience economy'.
He says that the updates introduce advanced, cloud-based artificial intelligence and a clientless architecture to Spaces.
Spaces also features:
Enhanced calling: Contact anyone inside or outside the organisation via voice or video. Search and merge contacts from multiple devices, and transfer, merge and manage multiple concurrent calls for easy conferencing.
Workflow creation: Leverage APIs to take advantage of a wide range of off-the-shelf and purpose-built integrations for CRM, customer support, RPA (robotic process automation), productivity and other purposes
AI enhancements: To create more engaging meetings and reduce fatigue: Visually overlay speakers on top of presented material to gain attention and engagement from participants
High-quality audio for calls and video meetings – even in noisy locations such as a busy home office.
Increase participation: Hold interactive meetings with 'thousands' of participants and take advantage of a 61-person "concert view.
Frost - Sullivan recently named Avaya Spaces as a 'strong performer' in the Frost Radar for Cloud Meetings and Team Collaboration Services 2020 report.
Frost - Sullivan ICT industry director Alaa Sayed says, "In the past year Avaya Spaces has seen rapid growth in users and in new capabilities, delivering a modern and engaging user experience, high video quality, extensive security measures, and a large ecosystem of partners extending cloud and AI capabilities.
"Spaces provides more than video conferencing, with an array of always-on features including persistent messaging, file and content sharing, virtual personal meeting rooms, task management, and more.
Avaya's Q1 fiscal 2021 results reported revenue of US$743 million and gross profit of US$354 million. The company made 119 deals over US$1 million, 15 over US$5 million, six over US$10 million and three over US$25 million.
Avaya president and CEO Jim Chiroco commented, "We are pleased to report first quarter results that exceeded expectations across all key metrics. Navigating a very challenging business environment, we emerged from 2020 even stronger.