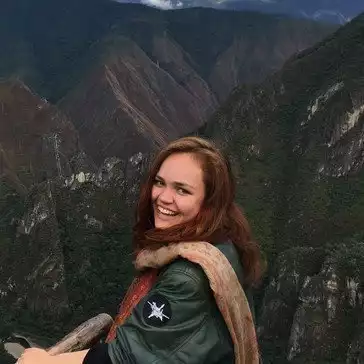 By Catherine Knowles, Journalist
AvePoint has announced that its SaaS modern learning product line AvePoint EduTech is now MaivenPoint.
The new name is part of a comprehensive rebranding effort across all aspects of the brand identity to reflect the transformation of education to meet every learner where they are and provide a holistic, collaborative and inspired learning experience, the company states.
AvePoint chief executive officer Dr. Tianyi Jiang says, "It's clear that the way people learn, whether in the classroom or in the office, has changed dramatically.
"The future of education is an experience where the learning should come to you in a way that is intuitive and inspiring. Our rebranding reflects this shift from technology-driven learning to user-driven learning."
"Our mission with MaivenPoint is to make your learning experience limitless and inspire everyone to achieve their aspirations," Jiang concludes.
MaivenPoint enables educators, students and organisations to create engaging learning experiences to meet their evolving needs, the company states.
The MaivenPoint platform includes four key product suites:
Curricula learning management: Enabling an immersive, engaging and collaborative online learning experience for institutes and organisations that maximises the impact for every learner.
Examena exams management: Developing, delivering, and managing online or hybrid exams for educators through a seamless, trusted digital assessment platform.
Vitae student and alumni management: Providing organisations with the capability to personalise communications to foster, build and manage relationships with students, alumni, prospects, and partners.
eTeams training management: Helping training entities streamline administrative productivity and offer enhanced learning services in a unified platform.
Several strategic acquisitions have been made in the past year that build upon its the companies vision of building transformative technology experiences for higher education to extend a collaborative learning experience that stretches beyond the classroom.
Combined Knowledge Ltd, premier Microsoft training provider, was acquired to help advance the company's mission of providing quality digital training enablement for organisations worldwide.
Additionally, i-Access, a provider of training management solutions, was acquired to further content offerings for corporate learning and development.
The R-D and product teams from both companies are now fully integrated to build upon MaivenPoint's already robust capabilities to address the learning needs across industries.
According to the company, the evolution to create engaging learning experiences that meet the needs of today's learner continue to garner significant industry recognition, including:
Microsoft Partner of the Year Finalist, Education
EdTech Breakthrough Awards, Test Prep Solution of the Year
EdTech Cool Tools Finalist, Testing and Assessment
AvePoint provides an advanced platform for SaaS and data management to optimise SaaS operations and secure collaboration. More than nine million cloud users rely on the company's solutions.
Our SaaS solutions are also available to managed service providers via more than 100 cloud marketplaces, so they can better support and manage their small and mid-sized business customers. Founded in 2001, AvePoint is a five-time Global Microsoft Partner of the Year and headquartered in the US.