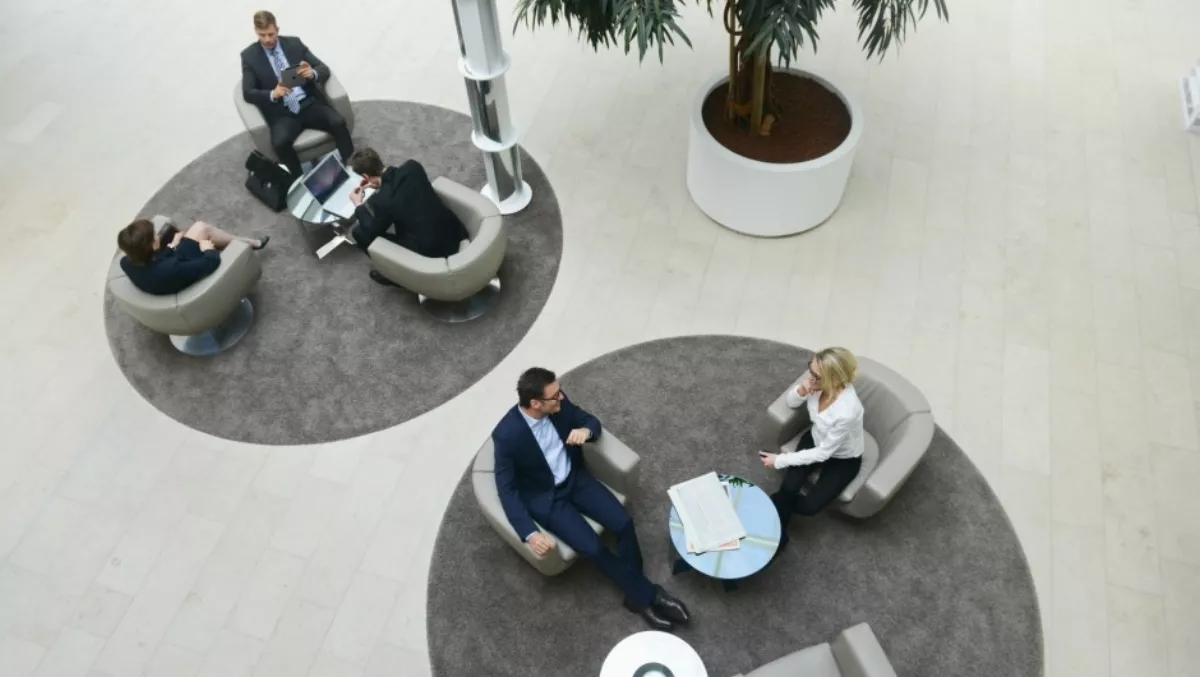 Avoiding the pitfalls of free Wi-Fi
FYI, this story is more than a year old
The availability of free Wi-Fi in public spaces, such as airports, hotels, restaurants and cafés has grown in recent years.
Due to ubiquitous adoption of internet enabled mobile devices, such as iPads, tablets, laptops, smart phones, consumer demand for 24/7 connectivity has never been greater.
Unfortunately, there is a hidden cost associated with this convenience. The insecure nature of public Wi-Fi can pose a problem for both consumers and businesses alike.
Whether it's having your personal banking details stolen or the risk of sharing sensitive company information, the cost may end up being more than the initial saving of using the free Wi-Fi in the first place.
Fake free Wi-Fi
A fake "free" public Wi-Fi can be set up easily to harvest any data or sensitive information which is transmitted over this connection.
A laptop with a Wi-Fi card and additional Wi-Fi dongle is all it takes to set up a rouge access point or "evil twin" that acts as a man-in-the-middle, collecting data as users obliviously surf the net, completely unaware they're being compromised.
What this means for business
With more employees choosing to work remotely or simply using personal devices to access company information, staff accessing public Wi-Fi can post a huge security risk for business.
An enterprise can take all the security measures possible to protect itself onsite, but the second staff login to the company's infrastructure from an insecure Wi-Fi connection, sensitive company information will be at risk.
How to protect your staff from being compromised when accessing free Wi-Fi
If staff members have remote access to your company, it's imperative to educate them on the importance of safe online habits when working remotely.
All staff should be made aware of your company's rules and regulations when it comes to accessing work servers via free Wi-Fi connections to ensure their devices and your business network is safe.
Some tips for staff include:
Before connecting to the free Wi-Fi hotspot, ensure that the hotspot is legitimate. Ask the Wi-Fi hotspot provider, whether it be the café, airport or hotel whether the free Wi-Fi access is actually theirs
Where available, ensure that you have an updated antivirus or endpoint protection running on your laptop, tablet or mobile device
Turn off auto connection to open Wi-Fi hotspots. You never know who has set open Wi-Fi connections, and for what reason
Never connect to networks with a generic SSID, like "Linksys" or "netgear", because each time a network with a generic SSID becomes available, your device may try to connect to it
Turn off the wireless card on your device when not in use
Be mindful of the sensitivity of the data you want to access before using free Wi-Fi – always assume that the connection isn't secure to see if connecting is worth the risk
Connect only to hotspots that require authentication to a secure portal, or requires a ticket or a one-time token
When connecting to your office network from a free hotspot, ensure that you use secure VPN technology and that any data transmitted is encrypted. Ensure that you do not connect to any open remote desktop connections in your office network
Access only websites that start with https://
Trust no one. Always look around and ensure no one is watching when you type in your username and password
In our highly connected world, as consumer demand for constant internet access increases, so will the number of fake free Wi-Fi hotspots.
With staff sending emails and accessing work documents on the go, it's imperative to ensure all staff understand the importance of checking the security of the Wi-Fi connections they're accessing. This is an important step in helping to keep your business networks secure.
Article by Ron Gange, Hemisphere Technologies technical services manager
Related stories
Top stories