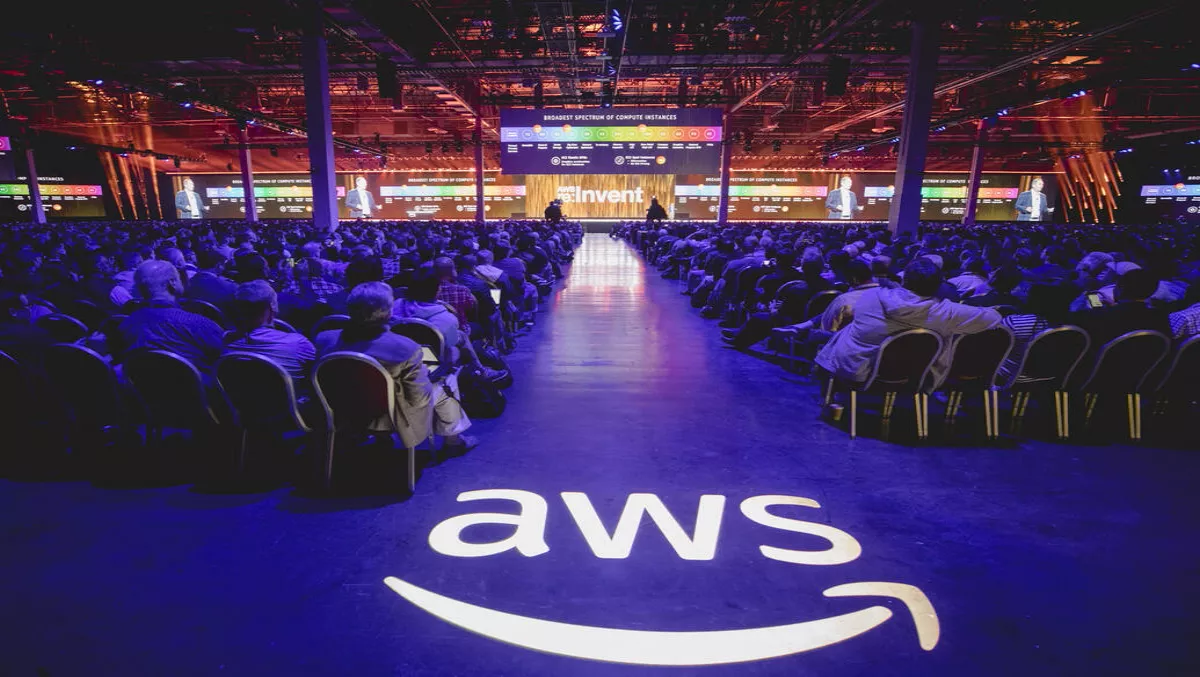 AWS brings Alexa to the enterprise with Alexa for Business
Fri, 1st Dec 2017
FYI, this story is more than a year old
Today at AWS re:Invent, Amazon Web Services announced Alexa for Business, a new AWS service that provides every employee with an intelligent assistant to simplify their interactions with the technology around them at work—in conference rooms, at their desks, and around the office.
Alexa for Business can help automate tasks like starting conference calls, controlling conference room equipment, scheduling meetings, keeping track of tasks, or reordering supplies.
Alexa for Business also supports a large and growing list of new skills and integrations from companies like Salesforce, Concur, and Polycom that extend Alexa for Business's functionality into the popular applications and devices customers already use in the workplace.
Companies can easily tailor Alexa for Business by building custom "private" skills that integrate with a customer's IT applications and office systems.
Today, people spend too much of their days on tedious tasks at work—dialling into meetings, managing their calendars, or searching for information.
And, the office technologies designed to help employees stay productive often just add to the load.
For example, beginning a meeting in a conference room can take multiple steps; workers have to make sure that the room is available, turn on the video conference equipment, search for dial-in information, and enter passwords.
Sometimes, just starting a meeting can take five to ten minutes—if it works at all.
There are also many tasks around the office that can be time-consuming or frustratingly difficult to figure out, such as finding and scheduling an open conference room, getting someone to fix a broken piece of office equipment, or locating a co-worker's office.
Alexa for Business helps solve many of these hassles by allowing people to use their voices to interact with technology throughout their workdays.
As an intelligent assistant at work, Alexa for Business makes starting a conference call as simple as asking Alexa to "start the meeting.
Alexa for Business can help workers manage calendars, keep up with to-do lists, and make phone calls.
Around the office, Alexa for Business can handle tasks like notifying IT of an equipment issue, or finding and booking an open conference room—all with just a few words.
"Tens of millions of people already count on Alexa at home, in their cars, and on mobile devices to answer questions, provide news and information, and stay connected to friends and family," says Peter Hill, AWS productivity applications director.
"Alexa for Business extends the simplicity of voice control to the workplace, while adding powerful tools to help businesses deploy and manage devices, create skills, and deliver voice-first experiences in a scalable way—all backed by the AWS Cloud.
Customers can set up shared Alexa devices in common areas around the workplace—conference rooms, huddle rooms, lobbies, and communications centers—and manage these devices, enrol users, and assign skills from the AWS Management Console.
With shared Alexa devices, users can start and end meetings in conference rooms by saying "Alexa, start/end the meeting.
Alexa will automatically dial into the meeting using an Alexa device as a speakerphone or existing video conferencing equipment.
Alexa for Business can also voice-enable conference room features, including the lights and video conferencing equipment.
Individual users can also use Alexa for Business from their desks to automatically dial into conference calls, check their upcoming appointments, and schedule or cancel meetings.
Alexa for Business works with Microsoft Office 365, Microsoft Exchange, and Google G Suite.
Solution and software providers, including Salesforce, Concur, SuccessFactors, ServiceNow, Splunk, Acumatica, Tact, Polycom, Crestron, RingCentral, Teem, Twine, and Zoom, are integrating their business applications with Alexa for Business or developing skills that will allow users to accomplish all kinds of tasks with simple utterances like:
"Alexa, ask Salesforce for the current status of my team's big deals scheduled to close this quarter" "Alexa, ask Concur when my flight leaves" "Alexa, ask SuccessFactors to file paid time off for November 28 and 29, 2017
Additionally, customers can leverage the tens of thousands of public skills available for Alexa today, and create new private ones for their employees by using the Alexa Skills Kit and the Alexa for Business APIs.
By building their own Alexa skills, companies can easily voice-enable the workplace, and let Alexa help with common everyday tasks like providing directions to people's offices, finding open meeting rooms, checking relevant transportation schedules, ordering supplies, reporting building problems, or notifying IT of an equipment issue.
"As part of the developer preview, we built a private Alexa for Business skill that allows our teams to quickly check the status on our systems, or to request specific updates on high severity events, but we needed a way to make this available to our teams without publishing it in the Alexa Skills Store.