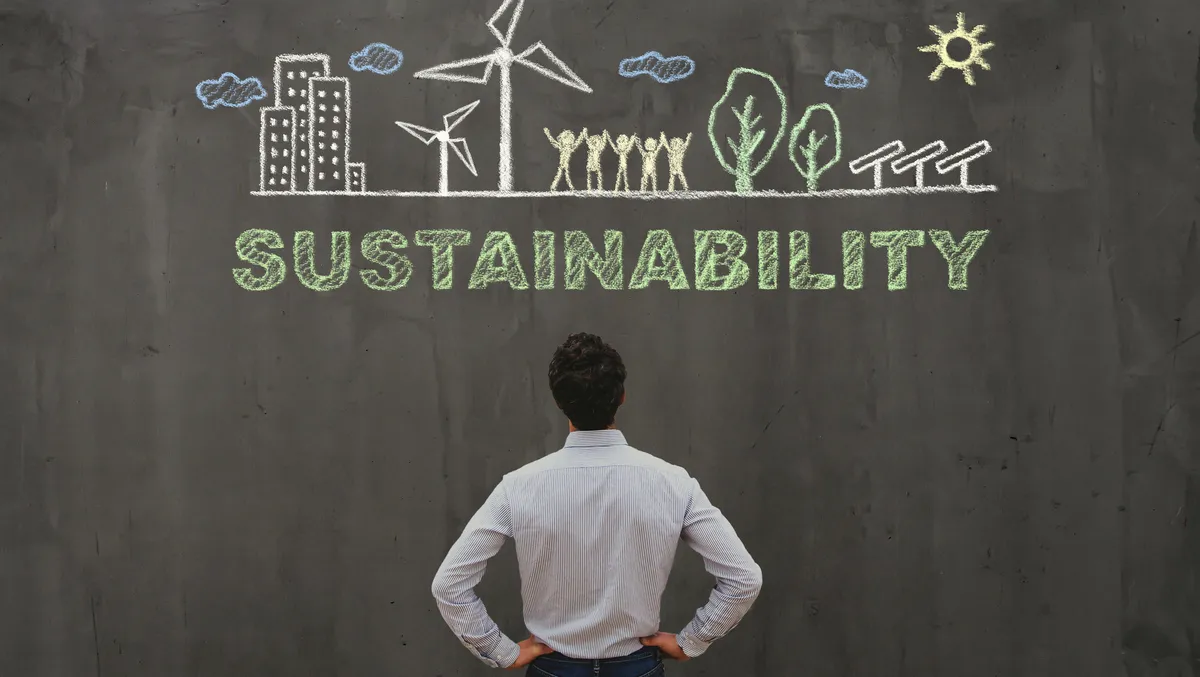 Axis Communications on track to meet sustainability goals
Axis Communications has announced its 2022 Sustainability Report. With more than 4,200 employees in over 50 countries, Axis takes a look at the past year and tracks its progress towards economic, environmental, and social goals.
Supporting the 17 Sustainable Development Goals (SDGs) set out in the United Nation Global Compacts Ten Principles, Axis strategies and operations follow the universal principles on human rights, labour, environment, and anti-corruption. The company's approach is supported by four key cornerstones: respect people, protect our planet, innovate responsibly, and be trustworthy.
Based on these key focus areas, some highlights from the 2022 Sustainability Report include:
Respecting people: As part of its ongoing work, Axis has ensured all its first- and second-tier suppliers had signed the Axis Supplier Code of Conduct, obligating them to have a process in place for documenting the supply chain, including information about working conditions (i.e. working hours, employee health and safety, and compulsory/forced labour).
Protecting our planet: Striving to use more recycled materials, during 2022 Axis has doubled its total use of renewable carbon-based plastics that replace fossil fuel-based plastics (from 51.5 up to 100 metric tonnes), and increased the portfolio of products containing these materials. In total, 56% of all cameras launched in 2022 contain recycled and/or bio-based and/or carbon-capture-based plastics, with 10 products using more than 20% of renewable carbon-based plastics in their constitution.

In 2022, Axis also committed to setting science-based emission reduction targets, aligned with the level of decarbonisation required to meet the goals of the Paris Agreement. The targets will define the overall goals in emissions reduction across Axis and along the entire value chain.
Additionally, 100% of Axis contract manufacturers and logistics centres suppliers have taken action in 2022 to develop fossil energy reducing plans, aimed at meeting Axis goal of 50% of fossil-free energy by 2024 amongst these suppliers. When it comes to the goal of 100% fossil-free energy in manufacturing and logistics centres by 2030, 75% of all suppliers have also already come up with action plans.
Innovating responsibly and being trustworthy: In 2022, Axis extended the scope for its ISO/IEC 27001 certification to include the development and operation of its software platform for connected services, helping further protect its internal and commercial information infrastructure and systems. The ISO/IEC 27001 is an internationally recognised standard that outlines and provides guidance on how to protect and manage an organisations information through effective risk management.
"While 2022 was a challenging year, I am pleased to see improvement towards many of the goals presented in this report, such as reducing carbon emissions by 2025," says Wai King Wong, Regional Director, Oceania, Axis Communications.
"We thank our committed colleagues, partners, and supply chain for helping us pursue our long-term ambitions to make people's businesses, cities, and lives better everywhere," Wong says.
Carl Trotzig, Director Quality & Environment, Axis Communications, adds, "As an industry leader, we are in a unique position to be a driving force for wider change.
"Our pledge in 2022 to science-based targets is a reflection of our commitment to innovation for a smarter, safer world," Trotzig says.
"We are taking a renewed look at our business practices as we move towards a circular approach and focus on extending the product lifecycle and contributing to a better society," he says.
"As we look at 2023 and beyond, well continue to build on our momentum and take ambitious steps towards achieving our sustainability goals."