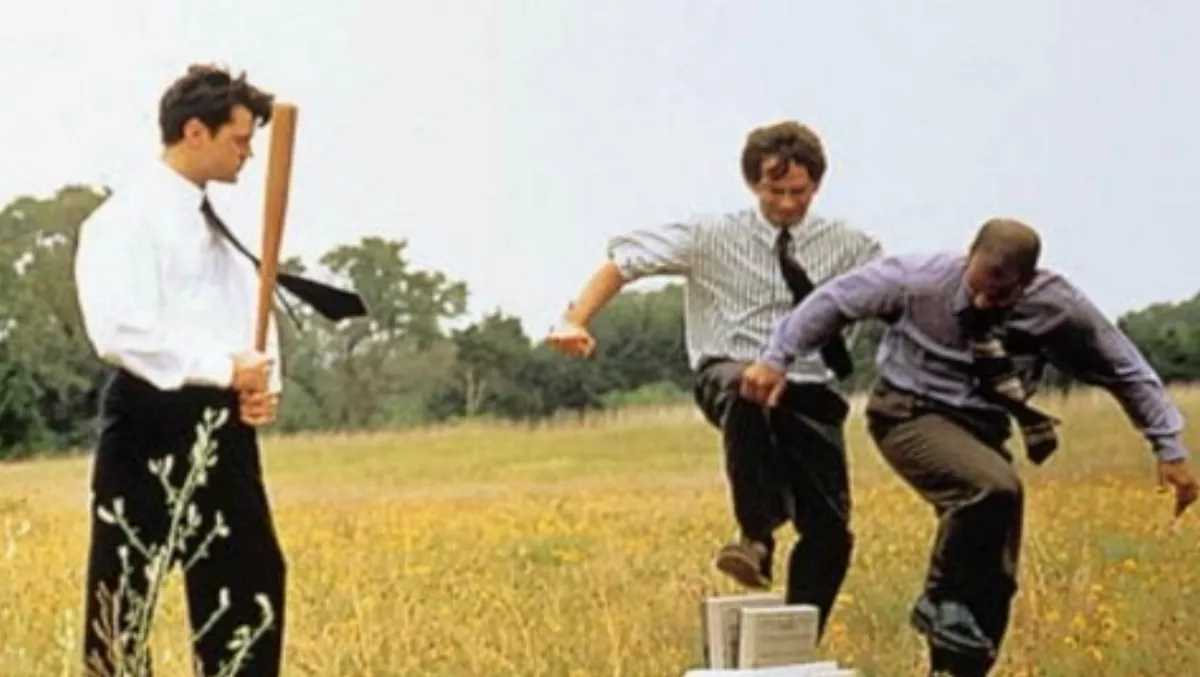 Balanced Deployment: why the 'where' of printing is important
FYI, this story is more than a year old
Printers have come a long way from the infamous 'Office Space' scene where the protagonists solve a problematic machine using percussive maintenance. And while printers today are more versatile, more user-friendly and more reliable than ever before, there is more that can be done to make them fit in with how you work, rather than the other way around.
That's the concept behind Brother's 'Balanced Deployment' approach. In short, Balanced Deployment means putting printing and imaging technology within reach of everyone who needs it.
If you haven't seen it, Office Space is a 1999 cult movie which sends up the Dilbert side of white collar work. It also rather accurately portrays the historical frustrations many have felt with a recalcitrant printer, culminating in a vicious beating…of the machine.
Coincidentally, Office Space screens on Four tonight, at 20h30 and is well worth a watch.
Brent Ching, National Manager at Brother Imaging Solutions Group New Zealand, confirms that such scenes are far from the norm today. "By and large, office printers today are a pleasure to work with. They rarely jam, the output is reliably excellent, changing cartridges or loading paper is a simple task, and intuitive commands presented via touchscreens make them as familiar to users as a tablet," he says.
Having sorted out the hardware and the software which delivers an accessible user experience, Ching says attention has focused on how to improve the environments in which printers and imaging devices are used. "Personal workflows mean people have defined paths as they go about their daily tasks. Balanced Deployment recognises this and places printers in the locations which are most convenient for all who need to use them."
It's an intriguing concept and one which achieves substantially more than convenience for the individual, as Ching explains.
"While convenience is definitely a major factor, the more important benefit is a boost in productivity. That accrues to the individual working in a Balanced Deployment environment, and it accumulates for the business across every employee."
An optimised environment also means just the right number of printing and imaging devices, which in turn has an effect on costs associated with support, consumables and maintenance of hardware.
The advantages are quantifiable, too, Ching says an IDC white paper reported average savings of 23% in a Balanced Deployment environment, comprised of:
40% reduction in IT support
25% reduction in consumables
20% reduction in on hardware repair
10% reduction in installation costs
5% reduction in hardware devices
Achieving a Balanced Deployment depends on a review and analysis of the print environment, in which the needs of each department of the organisation are assessed. If productivity isn't being maximised by the existing structure, recommendations are made which address the types of machines deployed, where they are placed, who can access them, where bottlenecks occur and the cost savings which may be possible from implementing a new model.
Historically, says Ching, printing and imaging devices have been placed in the spot most convenient for the machine, not those who need to use it. "It's almost breathtakingly silly to expect people to fit in around a machine, rather than the other way around. We believe people come first - and that's the fundamental principle behind the Balanced Deployment approach."
Related stories
Top stories