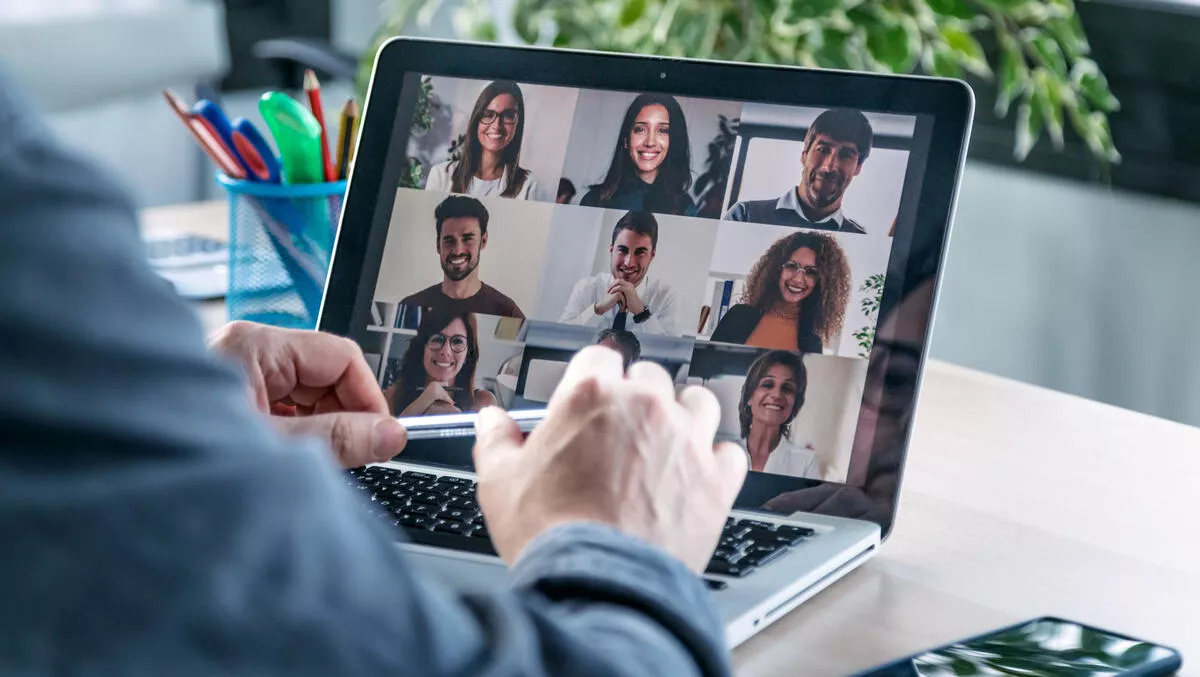 Barco and Jabra collaborate on one-click wireless conferencing solution
FYI, this story is more than a year old
Audiovisual powerhouses Barco and Jabra have created a new one-click wireless conferencing solution for organisations.
Barco, a meeting room visualisation and collaboration technology company, has announced a tie-up with the engineering communications and sound solution company, Jabra, in the Asia Pacific region.
The two audiovisual powerhouses have collaborated to promote the adoption of one-click wireless conferencing for organisations. The companies say they are embracing hybrid working to create more intuitive meeting experiences in-person and remotely.
According to a recent ClickShare survey, 70% of employees have become more accustomed to working from home and developing a preference for Bring Your Own Meeting (BYOM) models. The survey also indicated that many office workers struggled with hosting meetings from the office, with 48% finding it difficult to connect to meeting rooms. And 65% struggled with figuring out different setups when moving between meeting spaces.
The survey also found that 42% of respondents felt their employer did not prioritise critical investments in videoconferencing tools.
Barcos says with the average worker spending 0.5 more days in the office in 2021 than they did in 2020, organisations should be prepared to accommodate their onsite workforce's meeting and videoconferencing needs.
Barco and Jabra are introducing a solution bundle for the Asia Pacific. The joint conference solution enables anyone to turn any room into a collaborative workspace. Barcos says by using its ClickShare Conference combined with Jabra PanaCast 50, or Jabra PanaCast and Speak, users can start a meeting from their own devices, using their preferred conferencing platform within seconds.
"The BYOM experience is intuitive and straightforward, allowing users to continue using their preferred conferencing devices and tools without missing a beat," says Barcos.
The company says the new solution is flexible, enabling users and business leaders alike to see the complete picture, hear the whole story inside the meeting room, and connect with in-office and remote colleagues.
"As a leader in wireless presentation and conferencing, Barco's partnership with Jabra ensures that we provide the best value in product offerings and affordability to help organisations reap the benefits of excellent hybrid meeting experiences," says Barco APAC VP of Meeting and Learning Experiences, Marc Remond.
"Office workers expect their employer to invest in superior videoconferencing solutions, while business leaders trust their in-office and remote workers to stay engaged and productive. We find we are addressing a critical need in the changing workplace with the Jabra and ClickShare solution."
Jabra PanaCast 50, Jabra PanaCast, and Jabra Speak are certified for ClickShare Conference (CX- 20, CX-30 and CX-50), allowing remote and local participants to use high-quality audio and video.
"We are excited about the Barco-Jabra collaboration," says Jabra APAC Head of Product and Alliance, Wayne Lee.
"With the Jabra PanaCast 50 fully optimised for ClickShare, a plug-and-play solution with easy installation and simple setup gives employees access to a seamless meeting experience for enhanced collaboration and improved productivity."