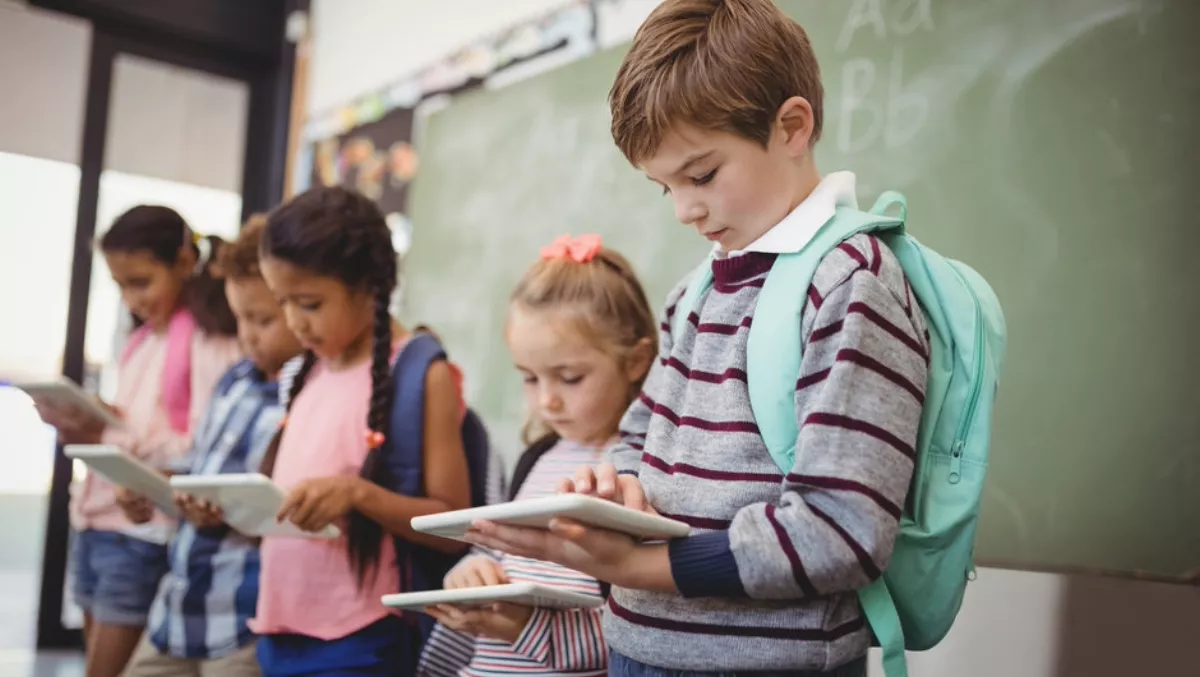 Being BYOD ready: How to future-proof for digital curriculums
FYI, this story is more than a year old
Today's classroom is a far cry from yesteryear, now that digital learning is the norm. Not only have we swapped paper for the iPad, but implemented 'Bring Your Own Device (BYOD)' programmes, cloud-enabled learning applications and even VR experiences.
The textbook is dead and multi-device policies are alive, encouraging students to seamlessly alternate between their smartphone, laptop and tablet.
As a result, the World Wide Web is the lifeblood for every single educational institution in the world. With this comes the expectation that networking infrastructure is capable of supporting significant volumes of online traffic - a demand that will only continue to grow year on year.
How, then, can the IT department ensure every student and teacher can enjoy reliable, high-speed access across the campus?
Solutions made for future growth
Pukekohe High School in Auckland, New Zealand, currently has 1,750 students, and forecasts growth to over 2,500 in the next few years.
To prepare for the spike in enrollments and meet the demands of the BYOD programme, improving its Wi-Fi infrastructure to support the increased bandwidth requirements their new students would need quickly became a priority. This also involved moving away from a single core switch design - which only has a single point of failure - to avoid extensive downtime should the network fail.
Pukekohe implemented a 10-gigabit connection that improved the school's outdated network plumbing to reduce points of failure. For example, during 2018 examinations, 3,000 concurrent connections were using a combined 1,000GB of data.
IT administrators also need to ensure that the onboarding experience while navigating to a new network is fluid and secure. Wireless solutions need to be as simple as possible to minimise lengthy troubleshooting sessions and support tickets for misplaced login credentials and passwords.
In cases where a full overhaul is not possible and only upgrades to existing infrastructure can be made, IT needs to consider the underlying wired network to ensure it can handle the proposed solution not just at the time of upgrade, but beyond.
When it comes to implementing network infrastructure, both principals and IT teams need to have the end result in mind, i.e. to give teachers, staff and students the best possible experience with little, to no, downtime.
Three network considerations to improve digital curriculums
Firstly, onboarding and device access need to be seamless from start to finish. With BYOD growing in popularity, there needs to be a simple way to onboard any device owned by students and teachers. Certificate-based onboarding can alleviate the need to continually enter credentials as it is linked to the device, not the user account.
Secondly, invest in reliable security. Campus-wide, easy to deploy and best-in-class wireless encryption is a must. WPA3 is the latest standard that adheres to the highest security specifications and it is crucial that educational institutions upgrade to this protocol.
To add an extra layer of protection for students, Wi-Fi Protected Access Pre-Shared Key (WPA-PSK) can also be used as a security mechanism to authenticate and validate users on a wireless LAN (WLAN) or Wi-Fi connection. This need is not unique to the ANZ market and is shared by the education community on an international scale.
Lastly, future-proof the network. Not only does student enrollment and headcount place added pressure on any campus's network, but as e-learning becomes more data intense, the demand for a high-speed, capable network will only increase.
Advanced switching solutions is one way to address this need. Malaysia's Asia Pacific University of Technology and Innovation (APU) needed a scalable network to cater for 12,000 students who frequently use video, virtual desktop infrastructure (VDI) and mobile applications. They implemented access points (APs) across campus that are monitored using a SmartZone controller to ensure wide coverage and simple management of the entire network.
The implementation also employed ICX switches to provide an extra layer of network security and simple setup for future deployments - an essential consideration as the number of network connections continues to grow.
It is clear that wireless has become the preferred method of connection across educational institutions, however, the wired connection remains a critical aspect of the 'plumbing.'
Optimising the wireless and wired infrastructure will only become more vital as BYOD and e-learning continue to grow. Teachers and students will expect the network to be fast, secure and easily accessible.