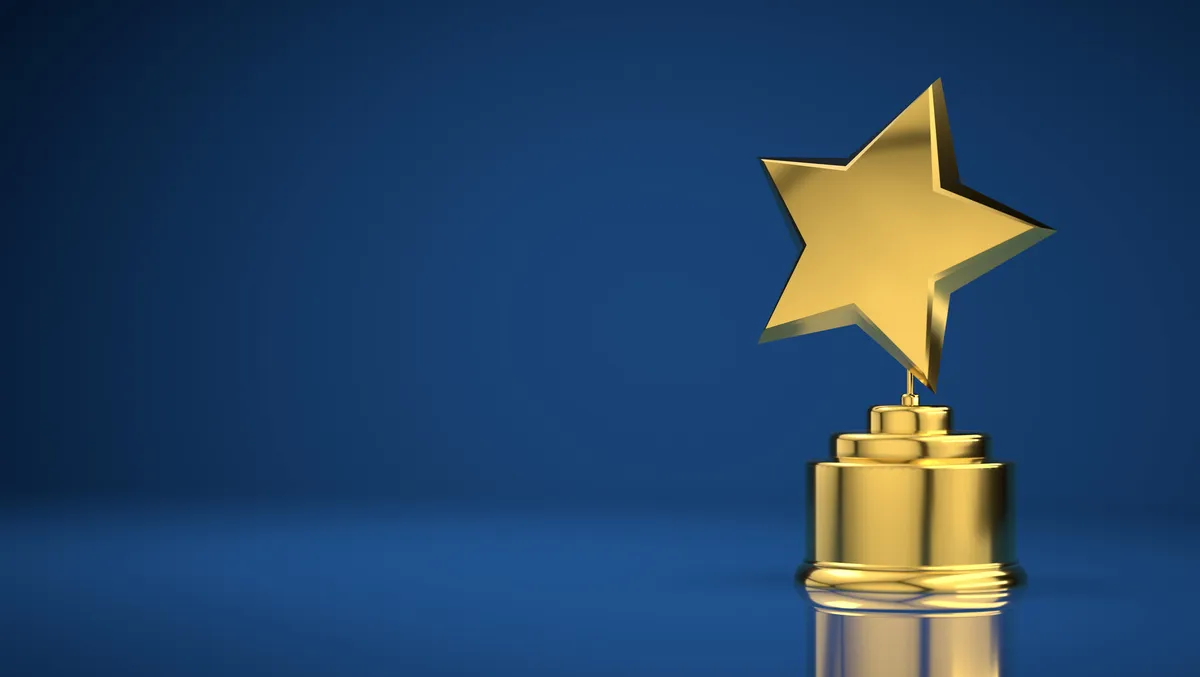 Best broadband, mobile and energy providers of 2022 revealed
My Republic, Orcon, and Vodafone are amongst the big winners at this year's NZ Compare Awards 2022.
Close to 300 senior-level professionals from across New Zealand's telecommunication and energy sectors came together for the NZ Compare Awards 2022, to celebrate the best of the best across mobile, broadband and energy.
The NZ Compare Awards were MC'd by the Mike McRoberts at the Hunua Rooms in the Aotea Centre in Auckland City and supported by gold sponsors Movinghub and Ambit. NZ Compare is a consumer champion that offers free-to-use tools that allow consumers to compare everything from mobile plans and providers to broadband and power plans, as well as empowering consumers to shop more effectively for the best price on consumer goods like dishwashers, air fryers and gaming consoles via their PriceMe website.
Following the COVID restricted, online-hosted event in 2021, the 2022 NZ Compare Awards were particularly relevant, as they introduced Mobile categories for the first time. As the cost of living continues to rise alongside an ever increasing demand for better digital connectivity and enhanced services consumers and businesses need to feel increased confidence in their purchase decisions, and that is where NZ Compare and the awards process helps.
"We felt that 2022 was a time to recognise success and celebrate the essential businesses that operate in NZ's broadband, mobile and energy sectors," says Gavin Male, CEO for NZ Compare.
"As essential services the entire telecoms and energy sectors work incredibly hard to keep Kiwis connected and powered up at all times. The awards offer a great environment to feel the collegiality, and friendly competition, that exists across the industries and keeps these companies pushing each other to do better," he says.
"It was fantastic to see another year of record entries from a huge range of providers including Voyager, Contact Energy, Now, Farmside, Vodafone, Wireless Nation, MyRepublic, Orcon, Nova Energy, Slingshot, 2degrees, Pulse Energy, Network for Learning and Megatel."
A number of new categories were introduced in the 2022 awards alongside established categories like Best Customer Support, Best Fibre Provider and Best Bundled Plan. These new categories reflect the changing landscape of connectivity and the energy sector in NZ. The new categories included a number of mobile awards, including Best Value Mobile Provider, Best Broadband for Business, and the Best Mobile Provider award.
Megan Matthews, GM for NZ Compare says, "Our mobile phones are a huge part of our every day life – and the addition of new categories to the NZ Compare Awards reflect the importance of innovation, value and customer service within these sectors.
"A key aspect of the awards this year is the recognition that more providers than ever, are starting to offer bundled services to the Kiwi consumer, and some of these offers are delivering great value in testing times," she says.
"As the lines between providers continue to blur across mobile to broadband and energy we expanded the awards to be more encompassing and helpful to the Kiwi consumer and to recognise the hard mahi being done in the background by many retailers.
"Another year of record entry numbers displays the true innovation that these amazing companies are bringing to a highly competitive sector and it is great to see NZ service providers understanding their customers' needs and delivering ground-breaking services, packages and consumer tools."
The 2022 NZ Compare Awards Winners are:
BROADBAND AWARDS
Best Rural Service Provider - sponsored by Kacific
Lightwire - WINNER
Best Value Broadband Provider - sponsored by Recycle A Device (RAD)
MyRepublic - WINNER
Best Digital Innovation - sponsored by UBS
Woi Internet - WINNER
Best Wireless Service Provider - sponsored by Go Wireless NZ
UBB - Ultimate Broadband - WINNER
Best Bundled Plan - sponsored by Tuatahi First Fibre
Contact Energy - WINNER
Best Fibre Broadband Provider - sponsored by Northpower Fibre
Orcon - WINNER
Best Business Broadband Provider - sponsored by Digital Simple
Vodafone - WINNER
Best Customer Support - Broadband - sponsored by Enable
Network for Learning (N4L) - WINNER
People's Choice Award - Broadband - sponsored by TUANZ
Voyager - WINNER
Broadband Provider of the Year - sponsored by Chorus
Network for Learning (N4L) - WINNER
MOBILE AWARDS
Best Value Mobile Provider - sponsored by PriceMe
2degrees - WINNER
Best Network for Business - sponsored by SLICE Digital
2degrees - WINNER
People's Choice Award - Mobile - sponsored by The Interpreters
Skinny Mobile - WINNER
Mobile Provider of the Year - sponsored by Mobile Compare
2degrees - WINNER
SUPREME AWARDS
Making a Difference - sponsored by Neighbourly
Pulse Energy - WINNER
Supreme Champion - sponsored by NZ Compare
2degrees - WINNER
POWER AWARDS
Best Value Energy Provider - sponsored by ACN
Megatel - WINNER
Best Energy Innovation - sponsored by Excel Sales
Flick Electric - WINNER
Best Customer Support - Power - sponsored by Ambit.ai
Contact Energy - WINNER
People's Choice Award - Power - sponsored by realestate.co.nz
Electric Kiwi - WINNER
Power Provider of the Year - sponsored by Vector Metering
Contact Energy - WINNER