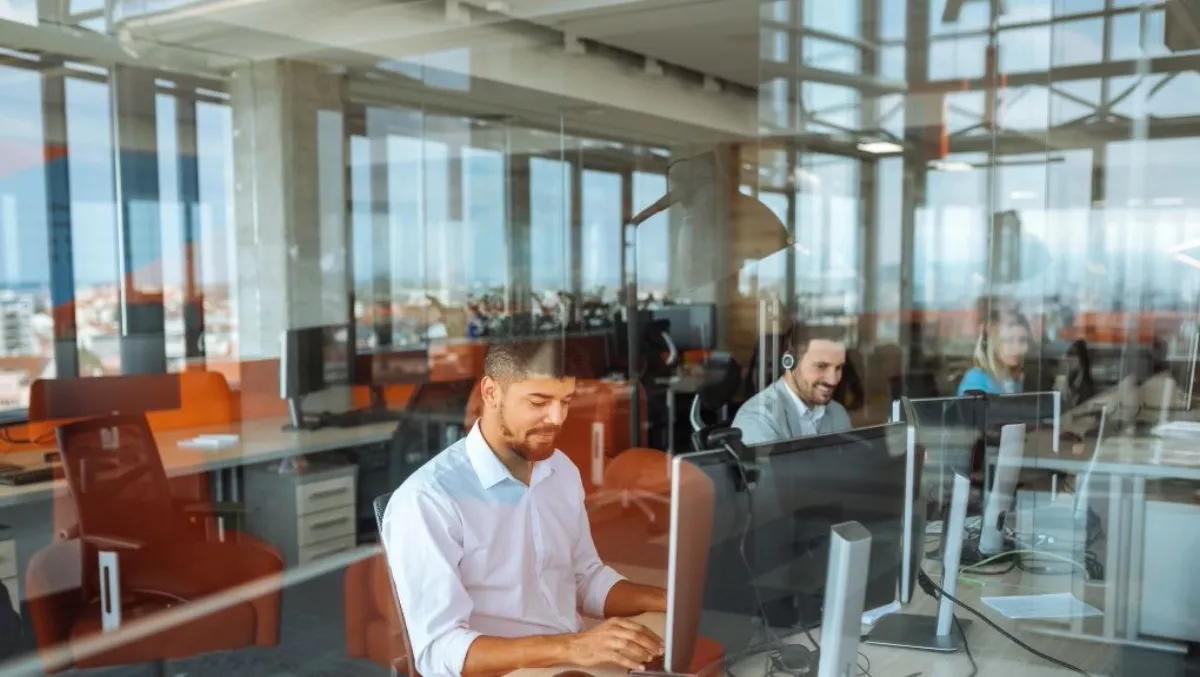 Better together: Why IT and HR need a stronger bond
FYI, this story is more than a year old
Digital innovations are changing everything about the way we work and learn - no industry or organisation is immune. Currently, the divide between departments in many companies is enormous, with some employees rarely working together. This creates conflicting priorities within the business and hinders the creation of new ideas and innovation.
HR and IT haven't historically been closely linked or aligned within organisations. Now more than ever, these departments need to work more closely to communicate and effectively demonstrate the capabilities of technology they roll out across their organisation. Misalignment between these two departments can seriously affect the success of digital transformation among businesses. In order to digitally innovate, partnering afresh with the IT department is the first place to start. According to Deloitte's 2017 Global Human Capital Trends report, 33 per cent of HR teams are using some form of AI technology and 41 per cent are building mobile apps to deliver HR solutions. IT teams are an integral part of creating and rolling out both.
In the same way, IT departments need to have an understanding of how new technologies and systems are going to be practically deployed by companies. The latest and most cutting-edge tech is useless in the hands of a workforce who don't understand it or can't apply it to their everyday tasks. HR can provide the real-world lens that IT needs to bring this tech to life and start creating better business results – but only through open communication and effective collaboration.
IT decision makers are often guided in their solution assessments by a technology blueprint and a desire the rationalise the number of vendors supported. It is important that this drive from an IT perspective does not prevent their HR department from innovating and evolving in a way that helps the company to be differentiated by its people versus the efficiency of its technology infrastructure.
So, what are some ways HR and IT can work better together to drive business success?
Keep your eye on the prize
For many HR departments, the implementation of new technology is chosen as an option to help innovate. The IT department should consider potential vendors from a technology point of view. They should be willing to step outside the usual suspects and include emerging technologies in their evaluation, while at the same time determining cost-effectiveness and assessing the suitability of the application/vendor for the company. HR can approach the decision using their knowledge of the business, employees and how they work together. If both HR and IT can use their expertise to choose the correct technology enabler, they can significantly impact the business.
Being flexible
One size does not and will not fill all. For instance, flexible working is an increasingly common feature of work culture, and indeed one that is highly sought after. A 2017 CEB Talent Monitor survey found that the number one factor Australian workers found attractive about a job was work/life balance. Working remotely or from home brings practical and cultural challenges that IT and HR need to tackle together. IT needs to provide the resources and the security framework in order for employees to work effectively from home and HR needs to manage the process and the cultural change associated with it. Acceptance of and access to flexible working technologies results in a happy, engaged workforce that in turn, drives business success.
Learn to be agile
End to end processes across departmental silos are beginning to be automated to allow HR to make more strategic business decisions and drive success. Design thinking is allowing HR departments to innovate engaging solutions for their customers. The implementation of emerging technology has demonstrated the need for the department to evolve and develop.
HR needs the IT department's help to implement the best new technology for their own organisation. Both departments should understand what is important for them and recognise which technology, systems, vendors or a working combination of all three can match up with their current and anticipated requirements. Most of these technologies (like robotic process automation) can be used across the entire business and not just HR. If IT and HR can align and focus on the real objectives, they can show the rest of the business that these improvements aren't just for HR, but the business as a whole.
It's time for organisations to consider internal collaboration and work together to drive business success. Digital transformation is key to any business, and IT is the department which should take the lead to execute this process. However, the HR function also plays an important role in the digital transformation process, by automating administrative processes using emerging technologies and implementing new platforms to drive the culture and talent agenda in the skills economy.
All HR initiatives, strategies, new technology adoption, plans and actions need to line up with the overall business needs and HR should actively demonstrate that. However, in order to drive success and innovation, both HR and IT need to band together and use their individual insight and expertise to truly make a measurable impact on the business.