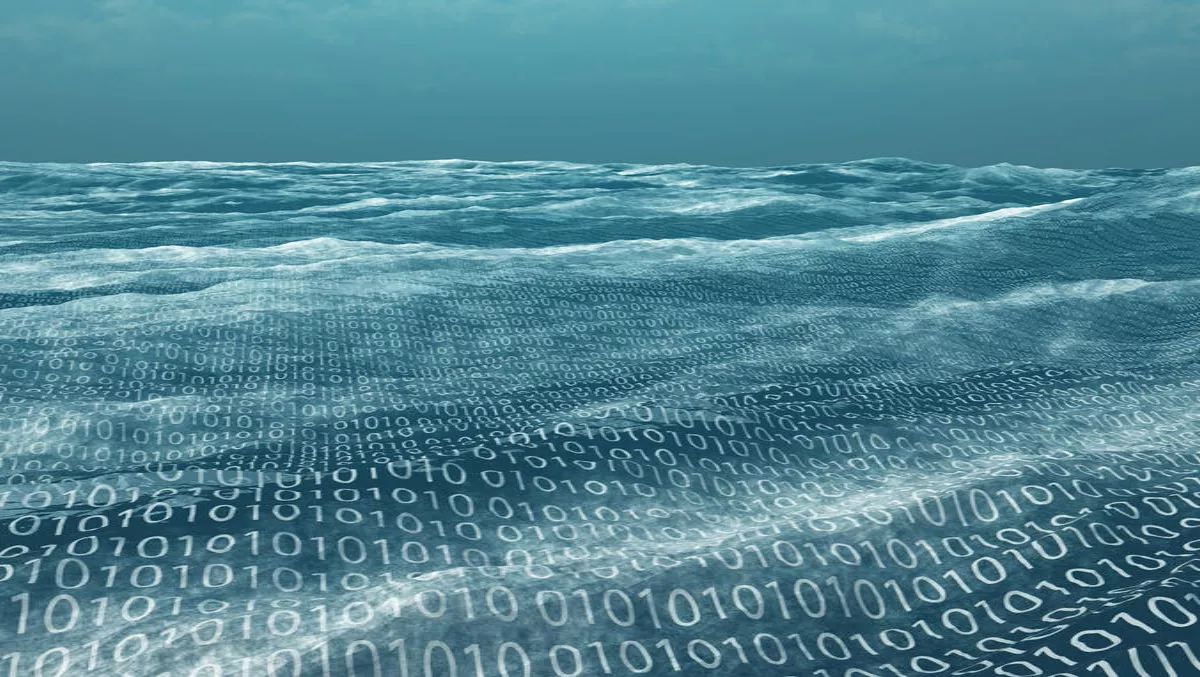 Big data: How companies can learn to swim in the data lake
FYI, this story is more than a year old
Big data refers to the huge and growing amounts of information available to businesses due to increased digitisation of business operations.
Every time a customer interacts with an organisation, it creates a new piece of data, whether they engaged via email, online, social media, or telephone. Business that use this information to create an overarching view of their operations can derive significant advantages. For example, by understanding the correlation between a discount offer and the number of visits to the company website, or the number of sales, businesses can understand how successful the discount offer was.
They can then use that information to either offer more, similar discounts in the future, or to tweak the discount slightly to make it more attractive to customers. With this in mind, and with more data available than ever before, businesses should be able to make better decisions to improve their operations and serve their customers.
However, information is pouring into companies faster and from increasingly diverse sources, so businesses are drowning in a flood so great it has become known as the 'data lake'. In theory, more data is better since it can help build up a more detailed and accurate view of whatever the company needs to understand.
But, since data needs to be stored and sorted, as well as efficiently analysed, to deliver insights, companies can find themselves devoting significant resources just to managing the data.
In many cases, businesses can become unstuck when trying to separate useful data from the rest and turning insights into actionable plans. While the increased adoption of highly specialised software solutions, such as customer relationship management (CRM) and enterprise resource planning (ERP) systems, is contributing to this 'data lake', it also presents an enormous opportunity for businesses to tap into the expertise of each solution provider in their domain.
For example, a CRM solution provider is best at knowing how to turn customer data into actionable strategies. ERP or financial software providers will be able to guide businesses on how to most effectively use their finance data to drive bottom line savings. The ability of the solution provider to sift through and package up the actionable insights from the 'data lake' should factor in a business's decision to partner with them. This can be especially important for businesses when it comes to travel-related and employee spend data. It's important to know where the business is spending and where it could achieve savings.
But, if an organisation is using a different software solution for travel, expenses, and invoice management, chances are it is already drowning in more data than it knows what to do with.
An automated solution can address these challenges and provide organisations with a seamless flow of accurate and timely information. There are three key ways business leaders can take control of the 'data lake' in their organisation: 1. Integrated systems Management solutions must be integrated across departments, within business operations, and across technology to gain maximum visibility.
Organisations need visibility into expenditure to ensure expenses comply with company policy, and identify opportunities to reduce costs.
Integrating solutions delivers greater leverage and control for financial leaders as they have real-time visibility into corporate expenditure, including the exact status of travel, expense, invoice, and credit card data. 2. Automated workflow solution An automated workflow solution ensures that the right information is available to the right people for action at any time. It dramatically reduces errors while providing more security than is available in a paper-processing environment.
Automation also saves organisations considerable resources and ensures prompt payment for employees. Interactive dashboards, reports, and alerts are available to managers at the touch of a button, providing a real-time view into what's being spent and who is spending it.
Business leaders can also schedule the delivery of customised reports, dashboards, and alerts that summarise multiple reports and key performance indicators (KPIs). As a result, businesses can gather digestible and actionable insights from the data collated, and implement best practices. 3. Integration with partners Another way Concur is helping businesses to get more out of their data is by integrating with partners who are experts in their respective fields.
Concur has recently launched its ANZ App Centre, which features more than 60 local and global partner integrations, that leverage the data that sits within Concur.
One example is an integration with VAT Recovery partners that can easily access the information relating to overseas spend, to assess and retrieve potential tax refunds that the business may be eligible for. Some of the other ANZ apps included are the local taxi app, Ingogo, and financial integrations to MYOB and Xero. The ANZ App Centre lets business travelers enjoy a better user experience while organisations can leverage the data to drive increased in productivity and bottom line savings.