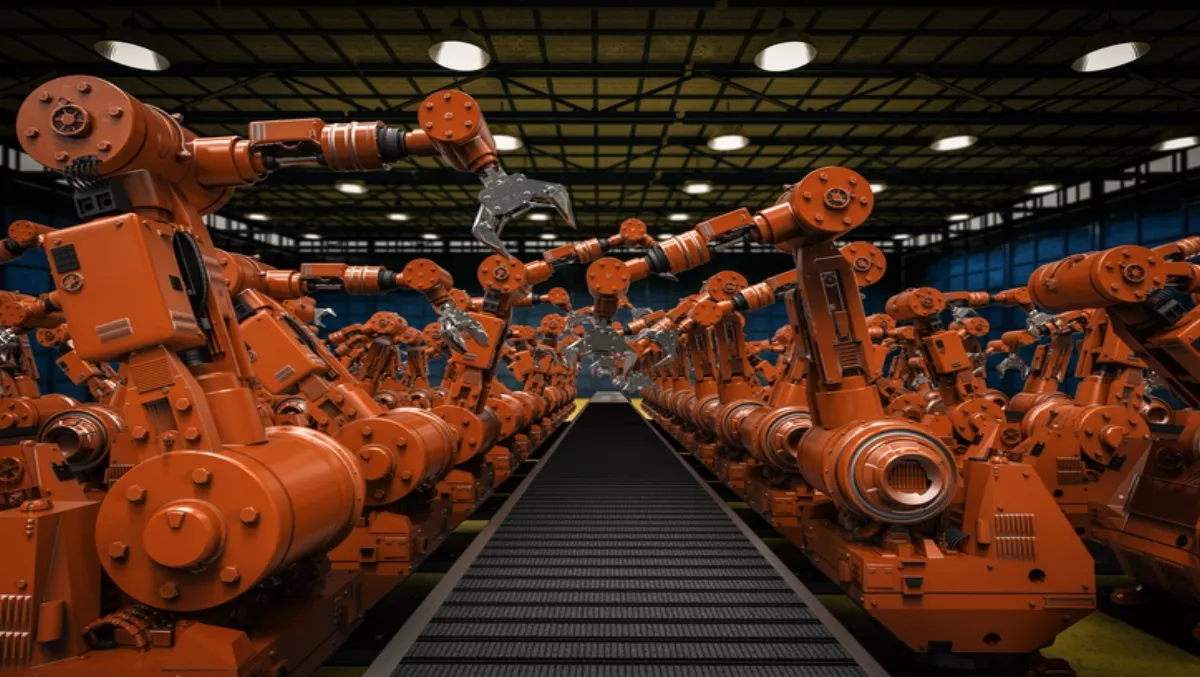 The big decision: Choosing which jobs to automate
Thu, 26th Oct 2017
FYI, this story is more than a year old
Businesses need to heed the call of automation not just to remain competitive, but also to drive major top and bottom line impact.
A recent Cognizant study showed that businesses who are taking advantage of automation are reducing costs by an average of 8% while growing revenue by an average of 10%.
This doesn't mean that businesses should be replacing people with robots.
It means instead that they should look to apply automation to their core processes such as payroll, asset management, help desk support, or server maintenance - areas of a business that lend themselves to the complexity and repetition that automation can service.
For business leaders, automation brings about an interesting opportunity to change the cost structure of their organisation, while increasing productivity and quality across the board.
The importance of agility
In order for an organisation to leverage the productivity and cost benefits from automation, it must be agile.
Competition is at an all-time high between organisations, and business leaders need to realise that adaptation and agility in their strategies are essential to the success of any automation strategy.
In order for businesses to run smoothly and efficiently, businesses need to invest in automation technologies that will grow, adapt and react to industry changes and shifts over time.
This means that businesses should embrace platforms that have the capacity to be modified in ways that work with varied contextual needs.
In addition, the ability to automate at minimal cost is key. Therefore, automation services that adapt or shift with changing needs and trends should be viewed as important long-term investments.
These sorts of agile solutions that grow with an organisation's needs will also help to avoid the financial and time commitments required when integrating technologies or migrating from one system to another.
Automation always, in all ways
While automation is undoubtedly becoming more complex and sophisticated, automation itself has been around for some time. The truth is that automated processes are often so accepted as a part of everyday life that they aren't clearly noticed.
We can see automation everywhere.
eTags on Australian motorways, using MYKI cards and Opal cards on public transport systems in Melbourne and Sydney, and withdrawing money from ATMs are just some of the many examples of how automation can be seen in all aspects of everyday life.
An important question to consider is where automation should take place in organisations.
The best answer? In core operations, specifically back- and middle-office tasks such as billing management, sales support and fraud detection.
The ability to run functions through automation at half the cost with continuous improvement and quality control as well as having thorough records of every action is tantalising to businesses.
These benefits, especially in reference to the significant opportunities to save money, transform automation into a 'must' for any business.
Finding the best tasks for process automation
The most important part of implementing automation is choosing the best opportunities within a business to automate.
Fundamentally, the best tasks to automate are those where the machine itself can take over the majority of the workload without the need for human intervention.
To ensure a successful automation strategy, there are certain criteria that businesses can look to select the types of tasks to automate. These include:
Tasks that are highly repetitive
Tasks that are highly repetitive but occur frequently in organisations. By automating tasks that people do every day, such as processing invoices or proofreading documentation, businesses will be able to save money and time as well as increase overall efficiency.
Tasks with low demand for human judgement
While robots might not be able to make complex judgements, they have the ability to complete calculations at a fraction of the time it would take a person to complete the same task. In this way, tasks that rely on decision trees rather than on ambiguity and complex judgements can be taken on by machines in an effective manner.
Tasks that require a low level of empathy
Understandably, processes that require human judgement will be difficult to automate. Instead, looking to automate tasks that rely more heavily on accuracy, consistency, or speed will free up the wider workforce to concentrate on the tasks that require nuance and empathy.
Tasks that generate and handle a large amount of data
Any processes with the potential to generate large amounts of data should be automated to collect data easily.
People have a strictly finite memory and won't be able deal with massive amounts of data, and as such, machines and robots are the best way to manoeuvre through seemingly endless pools of data.
The businesses that don't manage to keep pace with automation are the ones whose cost structure will quickly become unsustainable.
Rather than attempt to fight the burgeoning role that automation will play, the organisations that recognise the great levels of efficiency and value automated processes present are the ones that will have a foot up as automation becomes a core component of any future business strategy.