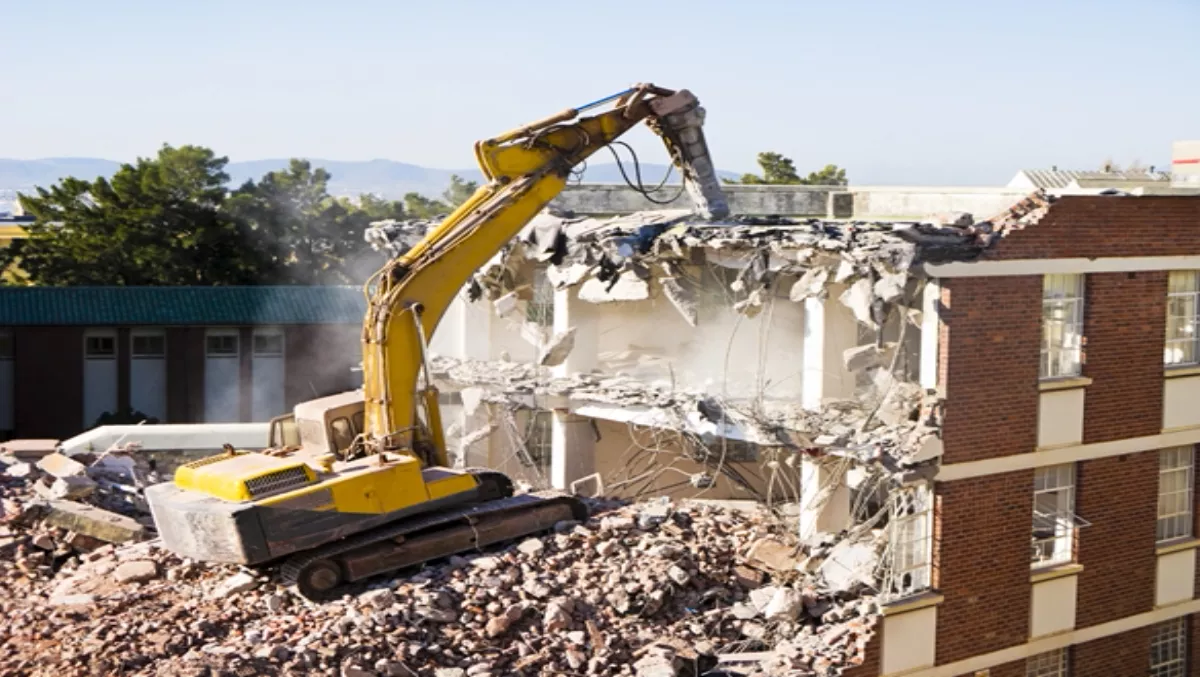 Big trouble in little Christchurch
Mon 1 Aug 2011
FYI, this story is more than a year old
The Canterbury earthquakes represented some of the most demanding days of my career. We activated our business continuity plan (BCP) for both the September 2010 and February 2011 quakes.Having a comprehensive BCP in place made our disaster recovery achievable; having practiced that plan made it significantly easier.
That is lesson one: A great plan that's never read or practiced is utterly useless.
When the September earthquake struck, we immediately reached out to check the location and wellbeing of our staff. We believe that our people are our greatest responsibility, and luckily none were hurt in either earthquake.
Once our employees were accounted for we reviewed their ability to perform, assessed our physical location, assessed the need to replace laptops and IT equipment and ensured, at the very least, the capability to respond to local client requirements. This is lesson two: Once your people are safe provide them with the necessary tools to get your business operational.
Unisys has a robust virtual private network (VPN). Implementing our own BCP included rebuilding staff access to that network – which happened almost instantaneously. Our staff then assisted clients in regaining remote access to their own networks where possible. When the company was back in semi-swing we reached out to clients. We prioritised them as we worked to get their IT systems back online.
Emergency care providers and insurance companies, both of which had significant responsibilities to the relief effort, were attended to first.These reviews were done on the basis of guidelines from New Zealand Civil Defence to ensure we aided the Christchurch relief work as best we could, and we told our clients this. We opened the lines of communication between us and our client base to ensure the free flow of information. Lesson three: Be open with the people you deal with, they'll understand.
When we told clients we were prioritising those affected by the earthquakes the response was overwhelming positive. On more than one occasion clients said: "whatever we can do to help, and if that's waiting, we can wait."When creating a business continuity plan, never forget the basics. You can't move towards an operational business without them. Once we completed them, we moved onto what our clients were demanding, operational IT systems.
One service contract that required reorganisation involved hardware support. We were forced to shift the location of a support facility. Using logistical partners we found a new base outside the exclusion zone, in this case at Auckland Airport, where we could receive replacement IT components. Working under urgency servers, mainframes components, laptops and desktops were repaired, assembled and shipped on a priority basis. Though much of the support Unisys provided to the relief effort focused on hardware, we also helped clients set up new branch offices. We worked with telecommunications providers to assist in rebuilding company networks; and provided support in erecting firewalls and security solutions at temporary branch locations.
We reviewed ongoing work and system changes in our Kapiti and Auckland data centres. Anything that could affect clients directly aiding the Christchurch relief effort needed to be checked and double checked. Our focus was beyond just Canterbury and across all operations. We planned months ahead to ensure that standard operations did not hinder, hamper or halt the relief efforts of our clients in Christchurch.
Our BCP included the ongoing review of every Christchurch client call or request on a daily basis. We needed to determine if we could respond to or perform requested tasks. If there were safety issues and services could not be rendered, we informed clients and offered them an ETA. We continually reviewed the work load on local staff in Christchurch. If we determined additional staff were needed, we were prepared to get them in from other locations.
We worked with a key insurance company, whose branch office in Christchurch was significantly affected. We mobilised to install specialised printing systems in our Auckland data centre as an alternative site, giving them operational capacity.
When disaster struck Unisys was ready. Our staff were looked after and client services were quickly brought online. Our business continuity management team responded swiftly and effectively in Christchurch because they were armed, prepared and well versed with a comprehensive BCP.
When disaster strikes be sure you understand what really matters to your business, be prepared – and be ready for some long nights.