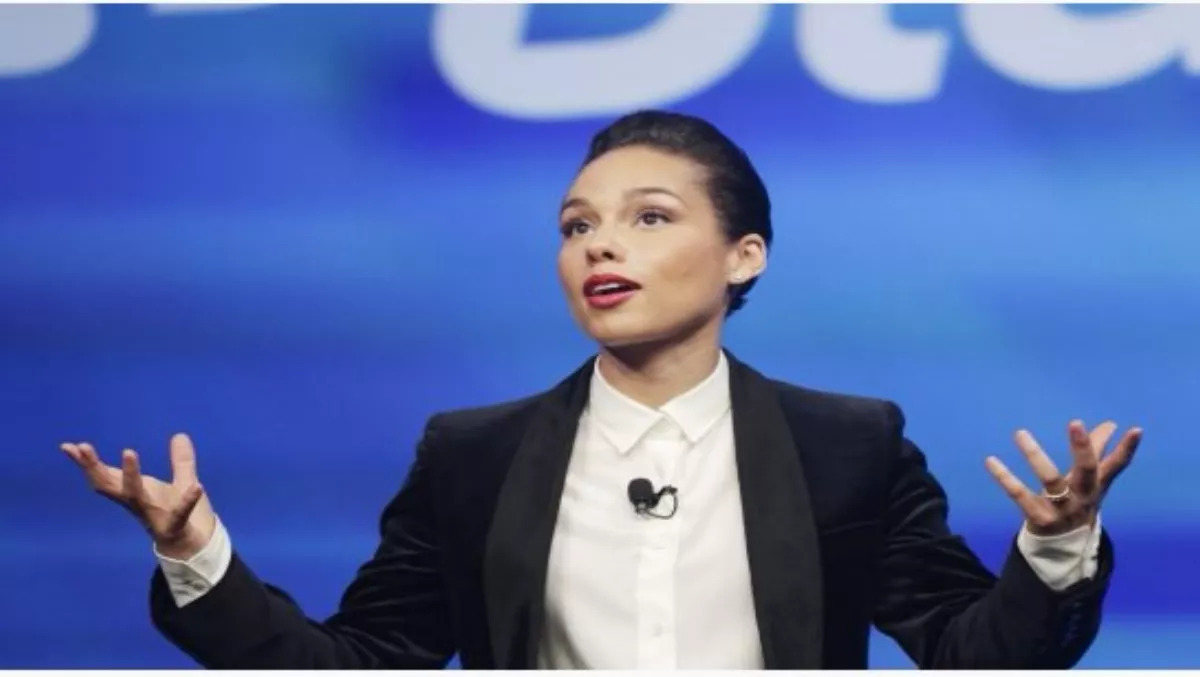 BlackBerry, er, Global Creative Director hits the road
By Donovan Jackson,
26 Feb 2013
FYI, this story is more than a year old
Get your iPhones ready, Alicia Keys fans. That's because BlackBerry's 'Global Creative Director' is shaking the dust of the corporate office from her feet and instead hitting the road.
That's right, Alicia Keys is doing what Global Creative Directors everywhere do. Yodelling.
You have to feel sorry for the PR people at BlackBerry. Even as sales of the new device seem to be tanking, they have to release 'news' like this.
Apparently, "Keys will be engaging fans through the BlackBerry Keep Moving Project during her Set The World On Fire Tour, Presented by BlackBerry".
Just rolls right off the tongue.
But what was it about those iPhones? Oh yes, "Keys is inviting fans to provide personal pictures of themselves through the BlackBerry Keep Moving Hub. These pictures will then be used to make a music video for Keys' song 'Hallelujah', which will be played on stage during her concerts. Each city on the tour will have its own unique video featuring the people that make that city great."
We felt less sorry for the PR chaps, however, on reading the quote they manufactured for the creative genius.
We've redacted the bits that add no value: "I am so excited to continue the BlackBerry Keep Moving Project in such a cool way that creatively brings my 'fam' together," said Alicia Keys. "With their help, we're going to create a really amazing music video that will show the world what's possible when your imagination and BlackBerry's innovative platform collide," said Keys.
Apparently Keys' BlackBerry Keep Moving Project does all of this: "[it] engages BlackBerry customers in exclusive and compelling experiences created by inspirational and multi-faceted artists, writers, designers, filmmakers, musicians, and athletes. Author Neil Gaiman (Coraline, Stardust, The Sandman) and renowned director Robert Rodriguez (El Mariachi, From Dusk Till Dawn, Sin City) have joined Keys as the first three 'BlackBerry Collaborators' leveraging the power of the new platform to create original content as they interact with fans like never before."
Two things. One is that people who have to have their significant achievements listed in brackets aren't all that significant.
The other is that it seems the rich and almost famous will do almost anything for money. Oh, and a third…suddenly, RAID storage and the OSI model seem like fun by comparison to the Keep Moving Project.
If that wasn't enough hot air, consider these comments from the man into whom Keys reports. We've deleted the puffery for your benefit: "Alicia is all about inspiring people through her music, her philanthropy and her other creative endeavors," said Frank Boulben, Chief Marketing Officer at BlackBerry.
"Her 'Set The World On Fire' tour is a great medium for connecting with fans and creating unprecedented experiences for people all around the world. This matches perfectly with BlackBerry's mission."
Which is, no doubt, to make money, whether by selling phones or music or some horrible Frankensteinian mashup of the two.