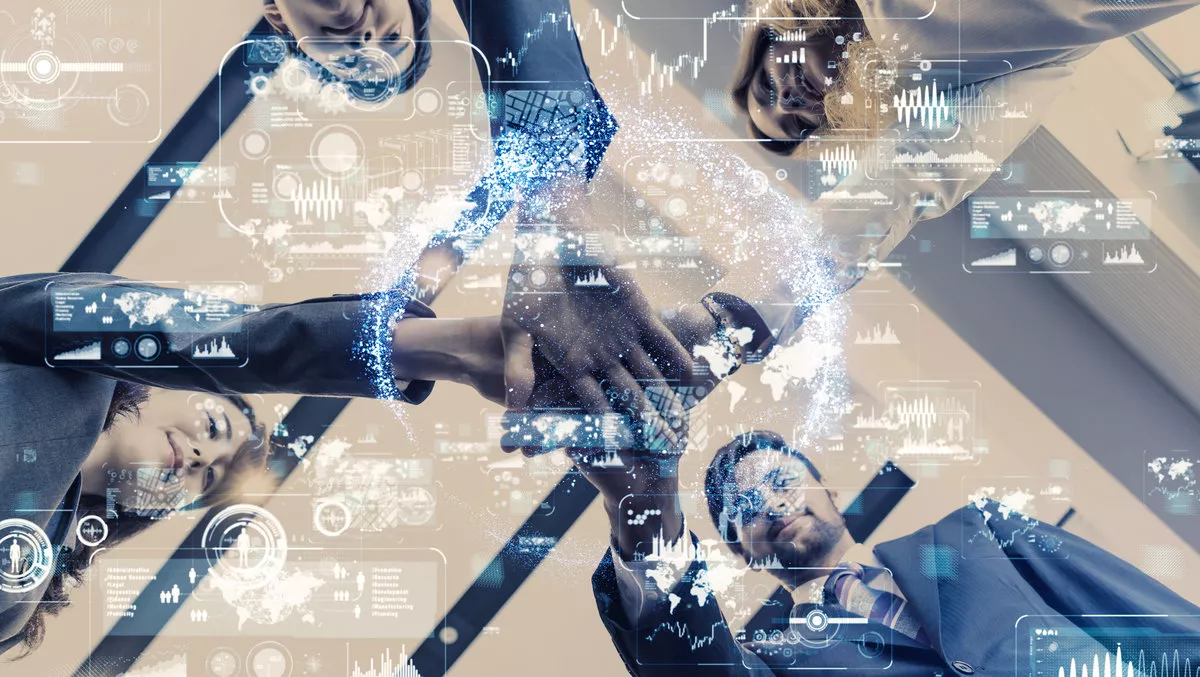 Blue Prism looks to future of collaboration with new launch
FYI, this story is more than a year old
In a bid to develop its vision of collaborative innovation, Blue Prism has launched a new online community and has also added eCommerce capabilities to its Digital Exchange (DX) service.
According to the company, DX is designed to make it easier for organisations to deploy and scale their intelligent automation solutions, while the community is a place to share best practices and provides greater access to the latest artificial intelligence (AI), machine learning, intelligent document processing and cloud capabilities.
Blue Prism co-founder and CTO Dave Moss says the community and enhancements to DX follow the company's motto of 'automating together, better and more'.
He says, "We are listening and responding by supporting a self-service model, which makes it easier for our customers to share, innovate and deploy intelligent automation solutions. These new capabilities help unify customer experiences and best practices for sharing, while providing the necessary community support to make automation the cornerstone of any digital transformation.
Blue Prism aims to lead the way as eCommerce solutions become more popular with customers looking to complete more transactions online.
According to Forrester Research, "It doesn't make sense to the new generation of tech buyers who make two-thirds of all new tech decisions today. As mentioned above, 73% of business buyers find the web more convenient to make purchases, and we forecast that 17% of all B2B transactions will happen through eCommerce by 2023."
Building a community with online platform
The Blue Prism Community is an online platform that enables users to engage with others and receive announcements and industry news. In addition, it offers access to an 'innovation corner' for new Blue Prism product ideas and features.
On the platform, users can join regional or industry-specific groups; partake in discussions; organise in-person meet ups for practitioners, professionals and innovations; and consume content and information about events, hackathons demos and more.
DX enhancements for modern transactions
Meanwhile, the DX offering has been upgraded to enable customers or prospects to buy and download software licenses directly from the exchange.
The introductory package consists of a single software license as well as one-year standard support. In addition, it includes work queue trends and analytics, IPv6 support, and data gateways for better data control. The eCommerce functionality also enables other Blue Prism partners to offer their assets and integrations for sale via the DX.
Another key feature of the DX is Private Assets, which enables users to control who can view assets outside of a customer or partner's organisation. Therefore, the customer is in complete control over their assets and who is able to license and test these. Employees are only able to see the company's assets when they are logged in, ensuring security within the organisation.
DX is now also able to integrate with Google Analytics to provide more visibility into how assets are being downloaded and used. In addition, partners and customers can securely share propritary assets with support for open sourced Blue Prism assets being shared via GitHub.
This builds on the existing product which was designed to enable companies to move intelligent automation projects to market at quicker pace. It enables users to drag and drop access to AI, machine learning, and cognitive technologies from companies they know and trust.
DX was launched by Blue Prism in November 2018 and since then has received 4,120 registered users from 714 registered companies.