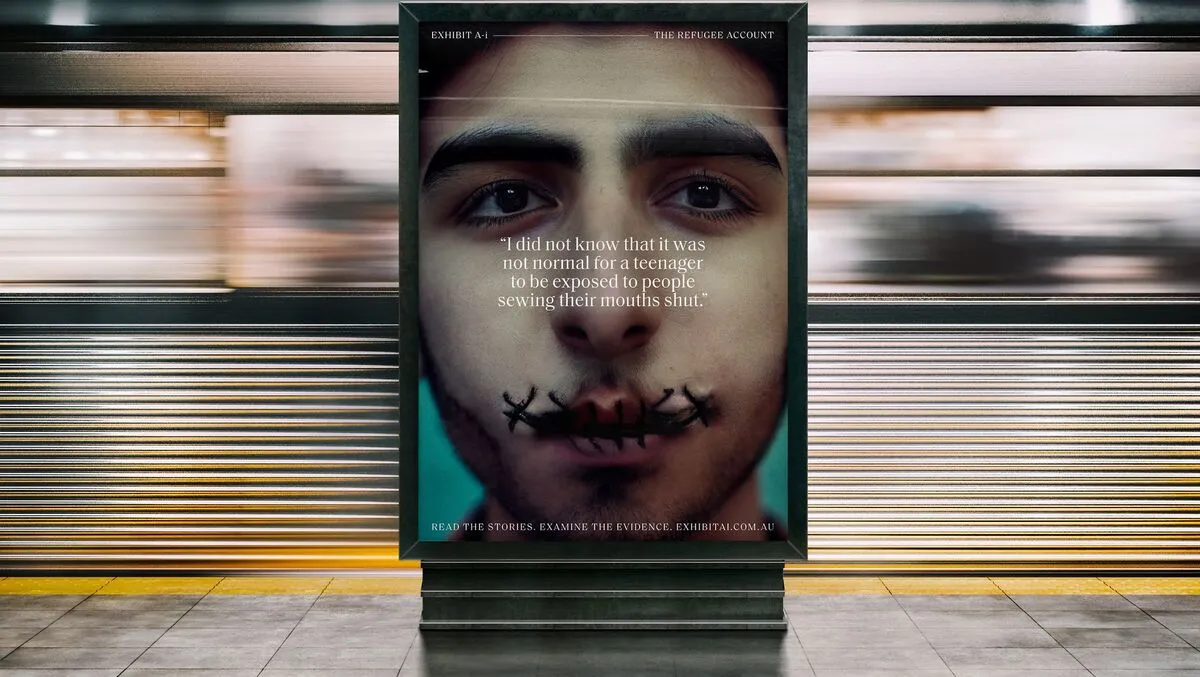 Boots on the ground: AI and Blockchain at the Best Design Awards
Sat, 7th Oct 2023
By Sean Mitchell, Publisher
In a groundbreaking moment for technology, the Best Design Awards, hosted by Toi Manahau Designers Institute of New Zealand (DINZ), celebrated projects that are revolutionising the way we approach storytelling and social justice. The awards ceremony, which took place on Friday evening, is the most significant event on the Australasian design calendar. It recognises exceptional work across eight core categories, including Digital and Public Good.
The Supreme Purple pin in the Digital category was awarded to 'The DJ and the War Crimes' by Gladeye. This digital storytelling platform employs blockchain technology to revisit a war crime committed by a Serbian paramilitary group in Bosnia during the 1990s. "We loved the social justice element to this, as it works to expose the roles of right and wrong. Overall, a perfect marriage of technology and storytelling," commented the judges. The project is a testament to how technological advancements can breathe new life into investigative journalism, advocating for justice three decades after the event.
Another project that caught the eye of the judges was EXHIBIT A-I by Howatson+Company, which won a Gold pin in the Public Good category. The project addresses the plight of refugees detained by the Australian Government on Nauru, Manus, and Christmas Island for over a decade. Given that journalists are banned from these centres, Howatson+Company used 300 hours of interviews conducted by Australia's leading social justice and law firm, Maurice Blackburn, to generate the first visual evidence of the detainees' experiences. The judges hailed it as, "A stunning example of how AI technology can be put to good use in the right hands, giving hope that new technologies in design can give authentic voices where images are not always available. Technology mixed with human craft achieving something extraordinary."
Cathy Veninga, Chief Executive of DINZ, expressed her awe at the quality of entries this year. "I can speak on behalf of this year's convenors and judges when I say we were blown away by the calibre of entries, and it's energising to see Kiwi design go from strength to strength, even on a world stage," she said. She added that the winning projects "told important, engaging stories and dealt with confronting themes, offered innovative solutions to real problems, and pushed the boundaries of what design can do, whilst showing exceptional technical craft."
These awards not only highlight the exceptional talent within the Australasian design community but also underscore the transformative power of technology in journalism and social justice. As we move further into the digital age, the fusion of technology and human craft is not just enhancing storytelling but also giving a voice to the voiceless, thereby achieving something genuinely extraordinary.