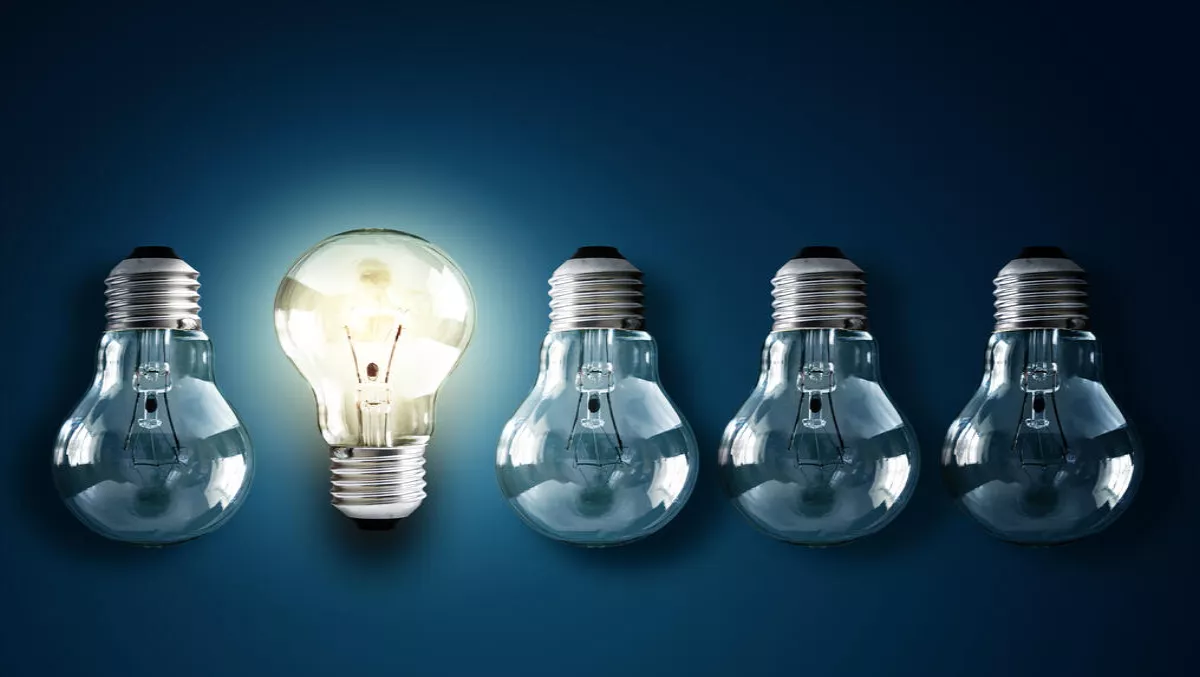 Born in the cloud: Exclusive interview with The Instillery's CEO
FYI, this story is more than a year old
The word instillery evokes imagery of a gin distillery, rather than cloud computing, which is exactly what Mike Jenkins is going for.
Jenkins is the CEO and founder of Auckland-based cloud company and AWS partner, The Instillery.
Conceived by the core founding team over a couple of drinks, The Instillery is trying to be anything but a traditional cloud company.
"Traditional IT is all cardigans and bow-ties. We wanted our brand and talent, with an average age of 27, to be reflected in the name," says Jenkins, "we didn't want to be a cloud- anything or a com- anything.
"It's about infusing other businesses with our cloud knowledge as opposed to taking it all out. We always want to leave a bit of what we do with the customer.
So, in 2013, The Instillery was born. The proudly Kiwi company has operations across Australia, the U.S., and the U.K.
From large enterprises and Government organisations that are yet to move to on-premises IT to companies that are already leveraging public cloud, The Instillery helps businesses accelerate their cloud journey, regardless of what stage they are at.
But, that doesn't exclude start-ups and small businesses. The Instillery's mission is to help Kiwi businesses dominate on the global stage.
Jenkins discusses working with AWS, what it means to be born in the cloud, and cloud security at the 2017 AWS Summit in Auckland.
As an AWS Partner, personally, what drew you to collaborating with them?
AWS is focused on the customer. As Glen (Gore, AWS, head of architecture) said in the keynote this morning, 98% of the features delivered last year were a direct reaction to customers asking for it. They are not defining a roadmap and asking customers to conform. They are working with partners like us and our customers and creating things that will make businesses better.
What does it mean to be born in the cloud?
It means we bring a fresh lens to looking at a particular business. We have a very contextual and application-focused approach, as opposed to doing a traditional IT discovery of a server, or a bit of storage or a bit of network. We look at the services being delivered and the consumers, and look at the best way to deliver that and the best user experience possible to get that server or application to the end user they are targeting.
Associated to that, from a business goal perspective, we prioritise that and give it a service level. We deliver it on whatever the best bang-for-buck cloud platform that is, as opposed to the more traditional way of selling another bigger server, or bigger bit of storage. That's why our consumption models are exactly aligned to the businesses spend and revenue.
How can IT leaders ensure their cloud platform and data is secure?
That's a common objection when looking to move to public cloud. For us, it boils down to, not the technology first, but where the users are. In the cloud world, users can be anywhere, on any device, at any time.
The traditional way of securing an application in a data center is fundamentally broken. So, we really look at where the users are from a business perspective and look to protect the end user, the device, the session, as opposed to the infrastructure that's sitting in a data center somewhere. Because, most people today are using Software-as-a-Service so there's no need to secure a data center when users are bursting out locally with internet over their mobile phone or tablet.
What is the future of the cloud, is it poised to take over the world?
A lot of people talk about cloud as a fad. I think, for public cloud, AWS is leading the way with a whole new range of technology and opportunity for start-ups and all the way up to large enterprises and Government. Through things like micro-services, automation, and new big data processing services. With the old way of doing things, a tiny SaaS start-up could never have accessed that level of hardware to deliver on the requirements I wanted to.