Partner content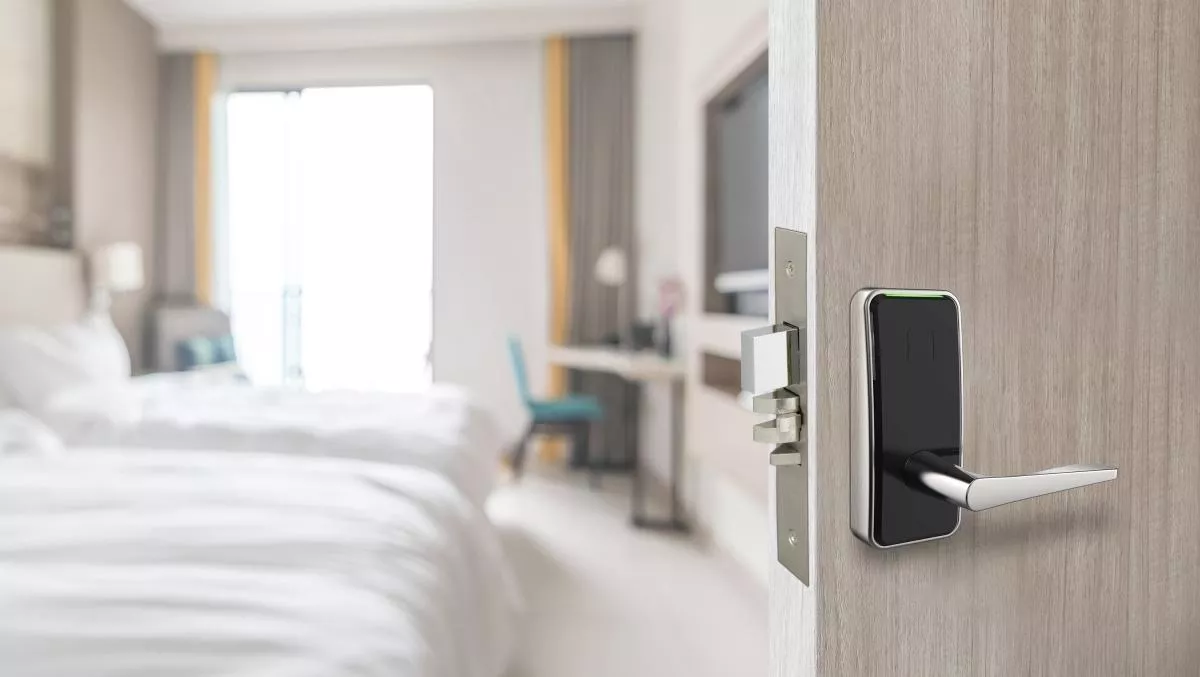 Brantas brings tech to the hospitality sector in post-COVID New Zealand
FYI, this story is more than a year old
When ITC solutions integrator BayCom acquired Brantas International Technology, it marked the start of a brand new company and a brand new mission to bring smart technology to the hospitality industry in the post-COVID world.
The company, now known simply as Brantas, is led by general manager and former Brantas International Technology owner Jan Strijker and has more than 150 hospitality customers in its portfolio across New Zealand and the Pacific.
Strijker's aim is to focus on delivering a complete ICT package for the hospitality sector. With a strong background in ICT and hospitality, Strijker has more than 35 years experience in the industry.
According to Strijker, the combined skills, resources and solutions offering of both companies will help to provide a comprehensive services and solutions suite that delivers a modern guest experience in hotels.
BayCom managing director Steve Bower adds, "We have had a long-standing and successful partnership with Jan and his team and it was time to formalise the relationship. We see an opportunity to enhance the existing hospitality experience by adopting and merging some of the world's latest hospitality technologies."
He believes the deal just made sense, and it's easy to see why. Brantas aims to turn New Zealand's hospitality into a 'smart' sector, with the help of NEC's smart hospitality solutions.
"Life post-Covid will be different, and we want to be prepared to deliver a modern-day guest experience," Bower adds.
With NEC's latest solutions, Brantas' aim is to help organisations transform the guest experience to improve comfort, safety, and security.
These solutions include the ability to:
Allow pre-check in validation to a guest's smartphone
Enable touchless self-check-in and check-out
Personalise the guest experience in every room
Deliver automated service request & notifications
Optimise workflows and increase staff efficiency
NEC's solutions focus on three key areas: Applications, Experience, and Infrastructure. These solutions are tailored to specific property management systems and solutions to help control costs, improve staff efficiency, and to create a pleasant environment for guests.
Applications include features such as wireless functionality, operator and guest reservations, voicemail and wakeup, alarming and mobility, and PMS connectivity.
Experience covers guest BYOD, communications, and staff mobility. Finally, infrastructure covers both the IT and communications infrastructure, as well as virtualisation and hosted delivery.
Bower says Brantas' ultimate aim is to be a technology company that is entirely focused on delivering a total package for hospitality.
As for Baycom itself, the New Zealand-owned company remains dedicated to providing robust, flexible, leading-edge and profitable business solutions.
The company has offices in Auckland, Tauranga, Nelson, and Christchurch, and supports more than 1,000 customers.
Related stories
Top stories