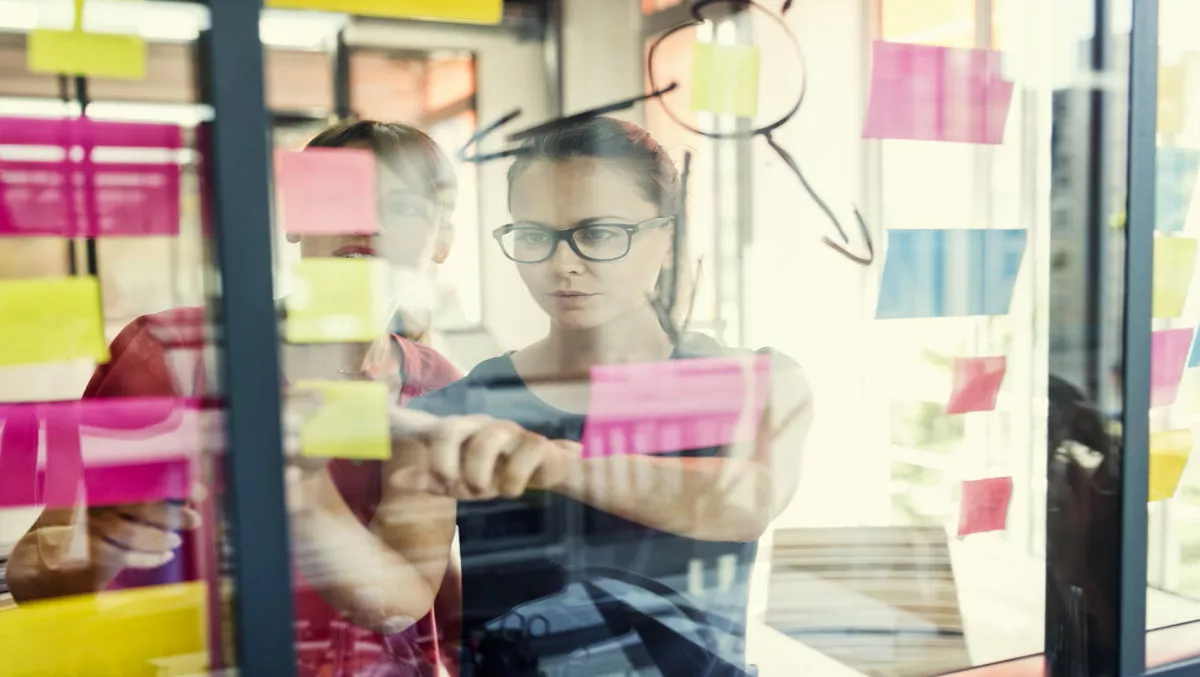 Breaking down digital transformation: Business model transformation
FYI, this story is more than a year old
In part one of this two-part series, we discussed process transformation as the first step in an organisation's digital transformation.
Part two focuses on the second step: business model transformation.
Traditional approaches to business transformation involve the development of new products and services, but now the scope of innovation – and disruption – is much wider.
Digital technologies have made it possible for organisations to fundamentally alter the ways they create and capture value.
And this is exactly what they need to do because, at the same time, these technologies have lowered the barriers to entry in many industries and led to the emergence of more agile competition.
There is a need to adapt business models to respond to the changing digital environment. This is far more challenging than product innovation or process transformation, but it delivers superior and sustainable returns.
The extent to which an organisation undergoes business model transformation will depend on its own industry and competitor set – a large-scale reinvention or small scale evolution may be required.
Reinventing the wheel
A total reinvention of the business model is the best – or only – option when established organisations are threatened by industry disruption.
Every industry has a dominant business model that reflects the most efficient way to allocate the asset portfolio – usually involving the production of closely related products or services, and marketing to attract customers.
If new entrants use a new model to displace incumbents, or if competitors adopt it, then the industry has been disrupted.
Traditionally, however, high start-up costs have acted as a deterrent to new entrants, particularly those wanting to challenge the status quo, as failure is likely and has serious financial implications.
But digital technologies have revolutionised the go-to-market strategy for modern businesses and accelerated the reach of new markets.
Now, a start-up can achieve in a few years what used to take decades, and with much less capital.
There are many well-known examples of incumbent companies who failed to change their business model in the face of disruption and were subsequently displaced.
One that we've seen is Netflix, who entered the movie rental industry with an Internet-based business model that used streaming media to provide the latest films on demand.
Market leader Blockbuster couldn't match Netflix's agility and user experience with its franchise model but rejected streaming as the future of video rental.
This failure to innovate at the business model level ultimately led to its bankruptcy.
It is important to note here that technology was not the determining factor in Netflix's success, but the fact that it identified a way to enhance the customer experience.
No industry can be disrupted by technology alone – a new business model must somehow add value to the consumer for it to have a chance at success.
To maintain competitiveness, Blockbuster needed to alter its business model to create online subscription-based business and embrace the cloud and platform technologies Netflix built itself upon.
Though it would have damaged profitability at first, the alternative was clearly much worse. In terms of execution, reinventing the business model requires an external ecosystem of partners as well as substantial skill acquisition.
Since technology enables digital transformation, organisations can benefit from consulting with a managed IT service provider who will help them identify where they are on their transformation journey, and assist them with the technology and organisation changes required to stay competitive.
Evolving with the times
For organisations in 'safer' industries, there are ways to transition the business model without creating massive shifts and risk to current operations, and while still generating significant business returns.
This is a proactive approach to business model transformation, whereas reinvention is generally reactive.
Designing new economic models, exploring new routes to market, and entering new customer segments are all ways in which a business model can be optimised for the digital age.
An example is designer fashion brand Burberry, who after years of declining revenue, used social media, analytics, and mobile technologies to target millennials and move away from its traditional mature customer base.
At the same time, it shifted the revenue focus of the company to Asia and other emerging markets and experienced explosive growth.
Since they do not necessarily demand a fundamental restructuring of the existing value chain, these evolutionary changes can be rolled out in a reasonable time frame, and risk can be managed by using proof of concepts and experimentation.
Nevertheless, organisations still require the expertise of a partner who will help them transform into fully digital businesses by offering them consulting and advisory services.
End-to-end transformation
While process transformation is about working with existing assets to make the business run more efficiently, business model transformation is about adopting entirely new ways of working.
Those who need to completely reinvent themselves are in the minority, but just because an organisation isn't at risk of disruption does not mean its business model isn't vulnerable.
With tougher and more widespread competition, every organisation can benefit from becoming more customer centric and finding new digital ways to deliver value to consumers.