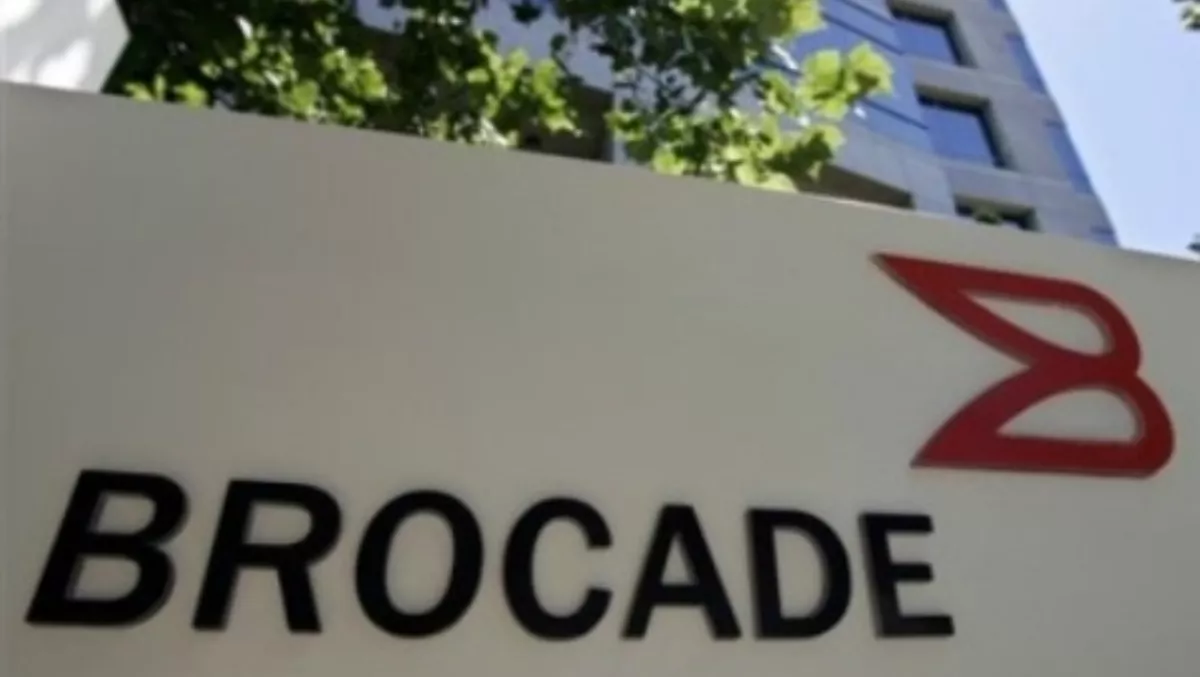 Brocade offering enterprises free one-year SDN controller license
By Shannon Williams,
Wed 28 Jan 2015
FYI, this story is more than a year old
Brocade has today announced it has reinforced its commitment to helping customers accelerate their journey to open and agile Software-Defined Networking (SDN) by offering a free one-year license for its recently released Brocade® Vyatta® Controller.
Available as a free download starting today, the Brocade Vyatta Controller allows enterprises and service providers to explore and vet their SDN use cases without investing in expensive and time-consuming hardware acquisitions or software integrations.
A production license for the Brocade Vyatta Controller is normally $100 per attached node per year including support.
The free license provides management of up to five physical or virtual network nodes in a non-production environment and includes 60 days of free 24x7 worldwide access to the world-class Brocade Technical Assistance Centre. Brocade says the industry's transition to the New IP requires an open, software-driven strategy in order to maximise the benefits of Big Data, cloud, mobile and social initiatives. "An open-source SDN solution provides greater innovation, interoperability and choice while eliminating costly vendor lock-in," the company says in a statement.
Adopting a new networking approach often requires unique expertise. Brocade says a majority of organisations interested in open-source SDN want to get the technology from a commercial provider to lower their adoption risks and ensure that they receive reliable support, according to GigaOm Research. This is a key part of the Brocade approach to open-source SDN. To promote the development of innovative network applications, Brocade has also announced the Brocade Vyatta Controller Developer Edition, which provides a comprehensive set of tools - including templates, libraries, and testing environments - to help developers quickly write and test SDN applications and easily deploy them into service.
"The Brocade Vyatta Controller is free of proprietary extensions, so developers can be assured that their applications will run on any other OpenDaylight-based controller. In addition, developers retain full intellectual property rights to the applications they build," Brocade says. "With SDN being a new frontier for both developers and users, new Brocade services will help organisations transition to SDN as seamlessly as possible," it says.
"Today's announcement further distinguishes Brocade in our deep commitment to helping customers accelerate their transition to the New IP by delivering a truly open SDN solution based on the Brocade Vyatta Controller," says Andy Miler, country manager for New Zealand, Brocade.
"Our free license model, new services that cater to both users and developers, as well as ongoing allegiance to OpenDaylight, not only remove significant barriers to implementing SDN solutions but also accelerate the time from proof-of-concept to production." The Brocade Vyatta Controller is a fully tested, documented and quality-assured edition of the OpenDaylight platform, a community-led, open framework for fostering innovation and creating a more transparent approach to SDN.
"Unlike other vendors, Brocade has committed to contributing any enhancements made to the Brocade Vyatta Controller back to the community to ensure interoperability with other OpenDaylight-based controllers on an ongoing basis," the company says.
"As a result, new features, functions and enhancements are incorporated on a frequent cadence, as opposed to traditional bi- or triennial management software updates."
The Brocade Vyatta Controller is platform-independent, host OS- and hypervisor-agnostic design to allow management of physical and virtual networking platforms from multiple vendors.
"We know organisations want programmable networks and Brocade is clearing a path for those who want SDN today," says Neela Jacques, executive director, OpenDaylight.
"From a health care provider who needs to customise network operations to a campus organisation that wants faster provisioning, there are countless use cases for SDN and many we haven't even thought of yet.
"With OpenDaylight at the core, Brocade can evolve its solution quickly to adapt to customer needs."