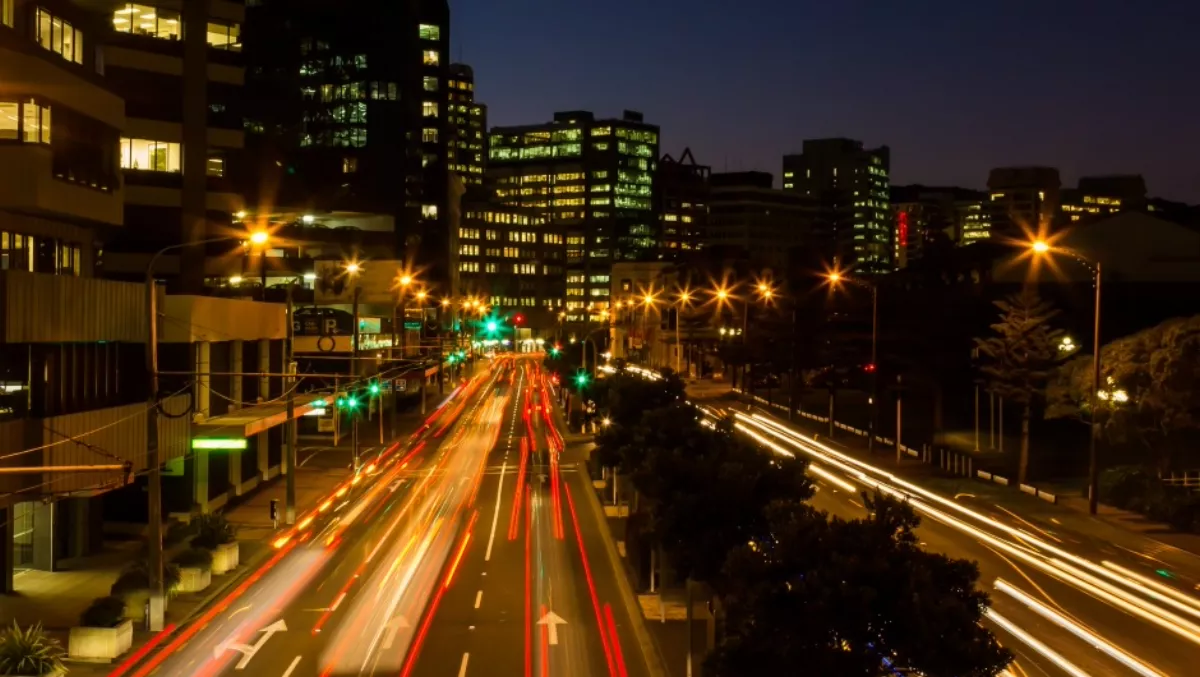 Budget 2016: What it means for NZ's tech industry
By Sara Barker,
Tue 31 May 2016
FYI, this story is more than a year old
The National Government's 2016 Budget will see an extra $761.4 million over four years injected into science and technology via the new 'Innovative New Zealand' package.
The budget, announced by Bill English on Thursday last week, includes the package that will set aside $411 million for science and innovation, $265 million for tertiary and apprenticeship programmes and $94 million for regional economic development. The package also aims to encourage entrepreneurship, skills and economic growth.
The Kiwi tech industry is welcoming the news, with NZTech chief Graeme Muller, National List MP and Tech Valley champion Chris Bishop, and statements from Steven Joyce demonstrating the benefits it will bring to the rapidly growing industry.
NZTech chief Graeme Muller: "It's heartening to see the $761 million for Innovative New Zealand."
NZTech chief Graeme Muller believes the 2016 Budget is fostering growth within the technology industry, which he says will grow the economy, businesses and jobs in the area.
The prevalence of digital infrastructure in many areas of the budget, including transport, schools and a new tax system, will boost the tech industry, which will add $16.2 billion to New Zealand's annual GDP. Muller adds that these investments will benefit government agencies (which currently accounts for 29% of ICT purchasing) and a better focus on public services.
Muller agrees that if New Zealand is to catch up to 21st century innovation, the country needs more skilled employees.
"Minister of Science and Innovation Steven Joyce really understands the value of the hi-tech sector," Muller says.
Muller says that the IT tax system will be another area where technology will drive change. "The Budget is investing $503 million of new operating funding over the next four years and $354 million of new capital funding a new tax system so New Zealanders and their businesses can better manage their tax affairs online through digital technology," he explains.
Chris Bishop: "Technology Valley has renewed momentum."
National List MP Chris Bishop says the funding will boost Wellington's Hutt Valley area and its reputation as 'Technology Valley'. Bishop has been championing the area as an innovation hub, working alongside organisations to provide funding and opportunities to tech companies.
"Technology Valley has renewed momentum," Bishop says.
"The Budget package complements a number of other initiatives in the Hutt, including the Technology Valley working group, the upcoming STEMM Festival, funding for the Unlocking Curious Minds programmes, and continued R&D grant support through Callaghan Innovation," he says.
Bishop believes that other Hutt Valley institutions such as GNS Science, WelTec, the Open Polytechnic and Victoria University will also benefit, citing the science funding as a way to help commercialise funding for research.
Bishop believes other Accelerator Programmes will help hatch new IT initiatives and start-up companies.
Steven Joyce, Economic Development Minister: "These will help diversify the economy."
Steven Joyce states, "After seeing positive results from the pilot Accelerator programmes over the last three years, I am pleased to announce that we have decided to extend the funding."
The Callaghan Programme has been a vital accelerator and foundation for startups, particularly the Lightning Lab programmes that has helped 18 companies collect more than $8 million in private investment after the programme's investment period ended.
Joyce says that New Zealand's economy has been the world's seventh fastest-growing developed economy in the last five years, which he believes is good progress since the 2008 Global Financial Crisis.
Joyce attributes many of the 200,000 jobs created in the past three years to highly skilled graduates and growth in the tech industry.
"Now we need to continue that momentum. This package of initiatives will build on the progress we are making and strengthen the diversification that is occurring across the New Zealand economy," Joyce says.