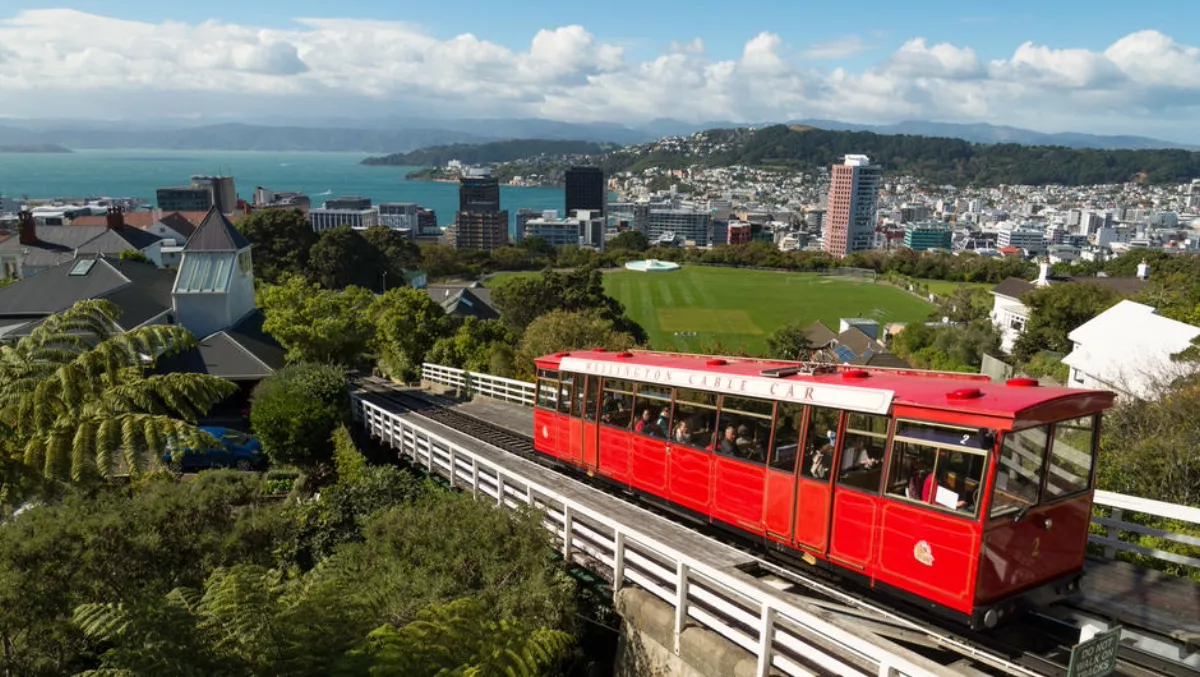 Budget 2018: Govt. to invest $42 billion in capital spending
FYI, this story is more than a year old
The Government will invest $42 billion in net capital spending over the next five years to support the development of the country's critical public services and infrastructure.
These are the words of Finance Minister Grant Robertson who addressed a Wellington Chamber of Commerce audience today with his pre-budget speech.
In his speech, Robertson said the planned investment is $10 billion more than forecast over five years by the previous Government before the election.
"We have to build the strong foundations that give every New Zealander the chance to succeed. Healthier, more secure, better-educated people have the best chance of getting ahead in life." Robertson says the capital investments to be announced on Budget Day, 17 May, will allow the government to give a long overdue boost to Health to ensure that the nation's hospitals are fit for purpose and can cope with a growing and ageing population. "Education will also get a significant investment to support our schools to deal with ageing buildings and increasing enrolments."
"We are upgrading our transport network to ensure we have a safe, efficient transport system, and will make the largest investment of our lifetimes into New Zealand's regions via the $1 billion per year Provincial Growth Fund. "
He adds, "a budget is always a balancing act and we have been responsible by making sure we have created the room to make the critical investments we need to while maintaining New Zealand's resilience to any future shocks."
"We are doing this while meeting the Budget Responsibility Rules, meaning we are running a surplus in this Budget and across the economic cycle.
"Budget 2018 begins an economic and social transformation that must happen if we are to improve New Zealanders' quality of life and living standards.
Additionally, Robertson said the budget will also focus on transforming the nation's economy to be more productive and more sustainable.
"We simply cannot drive economic growth by merely increasing our population and speculating on the housing market."
"Our labour productivity is far below the OECD average. To transform our economy we have to work smarter and get more out of every hour worked. We need to apply our knowledge and innovation to lift our industries and businesses up the value chain."
"We are building on the work of Labour's Future of Work Commission to ensure we can face the future with confidence, built on a resilient and adaptable economy. "
"You may have heard the Prime Minister's announcement that we are establishing a tripartite Future Work Forum, bringing together the Government, Business New Zealand and the Council of Trade Unions - the three key partners in the economy."
"The forum will examine key challenges facing the economy including technological change, workplace productivity, improving skills and knowledge, and the transition to a low carbon economy."
"The investment we have already made in education and training, through our fees-free tertiary policy in the mini-Budget, is critical to facing these challenges, as is our introduction of a Research and Development tax incentive to lift our investment in innovation."
"We have committed through the Coalition Agreement to lifting our R&D investment to 2% of GDP inside ten years. That is a 50% increase in R&D spending. We are well-below the OECD average for R&D investment. We must do better and the R&D tax incentive represents the first step in an ambitious plan to work with business to achieve that goal."
"This will be critical for Wellington. We want to see even more successful tech companies in the capital, like Xero and 8i and more, which will lead the way in our economy's transition. Getting the investment signals right in our economy is also central to our shift to a more productive economy. The Tax Working Group is focussed on this, as is our reform of the Reserve Bank Act."
"We also recognise the importance of quality trade agreements to expanding our exports and generating wealth. We are proud to have signed the CPTPP and are looking towards agreements with the EU and beyond."
"This week's announcement of increased funding for MFAT is an important step in building stronger relationships and building influence in key markets. "
Robertson concludes, "We are investing in the future. We are a positive, energetic government which is managing the books responsibly so that our country and our economy is one where our children and grandchildren can thrive."
Related stories
Top stories