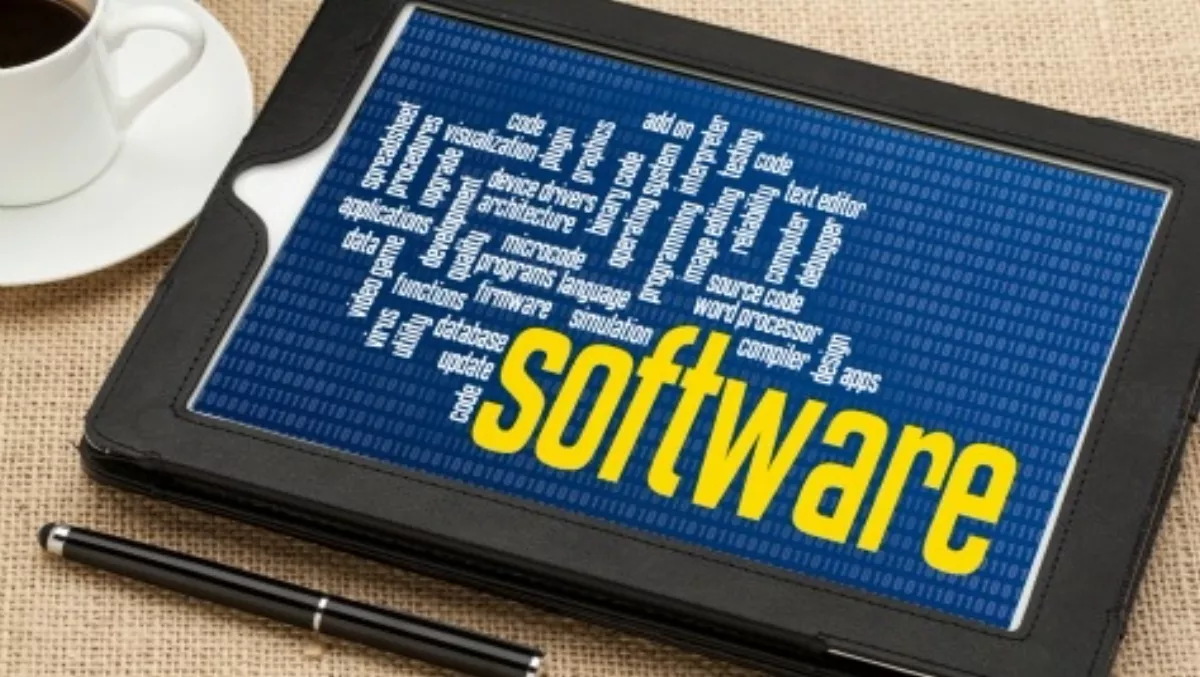 Build versus buy: Why the best software choice could be both
FYI, this story is more than a year old
It's a mega-trend sweeping the business world, causing profound changes for organisations of all sizes. Dubbed digital disruption, it involves harnessing new technologies to transform processes and workflows with the aim of reducing costs and improving efficiencies.
While the trend will affect organisations in different ways, in all cases its impact will be keenly felt within their core IT infrastructures. For the transformative benefits of digital disruption to be maximised, this infrastructure will need to evolve.
As a first step, an organisation needs to critically review its installed IT systems. Each should be evaluated to ensure it can continue to provide the support required. If business needs are changing, it must be flexible enough to meet those changes. During this initial review process a key question must be considered: Should any new software applications that are required to support future transformative plans be purchased 'off-the-shelf' or developed in-house to match specific business requirements?
It's a fundamental question and one that can have big ramifications for future performance and return on investment.
Traditionally, off-the-shelf software has offered particular advantages. It is usually cost effective and relatively easy for an in-house IT department to implement. There is also always a clear ongoing upgrade path provided by the vendor, together with the promise of regular updates.
Building complex applications in-house, on the other hand, can be challenging.
A skilled internal IT team is required with the capacity to scope out requirements, architect and develop the software. Responsibility for ongoing maintenance and upgrades remains with them, as does ensuring the new software successfully integrates with other installed applications.
However, increasing numbers of organisations are realising there is a third option - using a combination of both approaches.
These organisations are selecting the most appropriate off-the-shelf applications and then having them customised to meet their particular business requirements.
The extent of customisation undertaken can vary significantly depending on the specific needs of the business. Some may opt to use the off-the-shelf application as an 'engine' and wrap other components around it. This is the same approach taken by car manufacturers that use a common chassis to create a range of different models.
Other organisations may treat the off-the-shelf software as an almost completed car, and simply add a new 'coat of paint' through minor tweaks. This might be, for example, in the form of a customised user interface.
In more technical terms, a solution can be provided either as Software-as-a-Service (SaaS) that includes both the front end and server components or as web services with a web application programing interface (API).
This approach allows an organisation to purchase a particular business process, such as costing or scheduling engine, and then develop a unique user interface or integrate the engine with existing applications.
A recent example is a large security contractor that customised its core workforce management application to meet the specific requirements of its major client.
The software customisation allowed the contractor to improve its level of service by better meeting its client's staff coverage and management requirements.
As part of another workflow change, another organisation used a customisation project to integrate an off-the-shelf costing engine application with its billing engine. As a result, the company was able to eliminate the need for 15 staff to spend significant time manually transferring data from its workforce management system into the billing system.
Once the project was complete, the staff time needed to complete the work had been reduced from 35 hours a month to just four. While the business benefits of taking a build-and-buy approach to software implementation can be significant, it is important that organisations select their vendor very carefully.
As well as having a solid and flexible application, the vendor must also be prepared to work with the organisation to scope out and deliver the required modifications.
They must also be prepared to support those modifications as part of the ongoing software upgrade cycle.
Approached wisely and with proper planning, a build-and-buy software strategy can be a powerful way for an organisation to retain and improve its place in the market.
The software can support the organisation's unique competitive advantages, ensuring it can continue to improve its offerings to clients and meet any changes that occur in the wider market.
When it comes to software, it's no longer a case of choosing build or buy – it's possible to do both.
By Caroline Falkiner, General Manager Sales and Marketing at ComOps
Related stories
Top stories