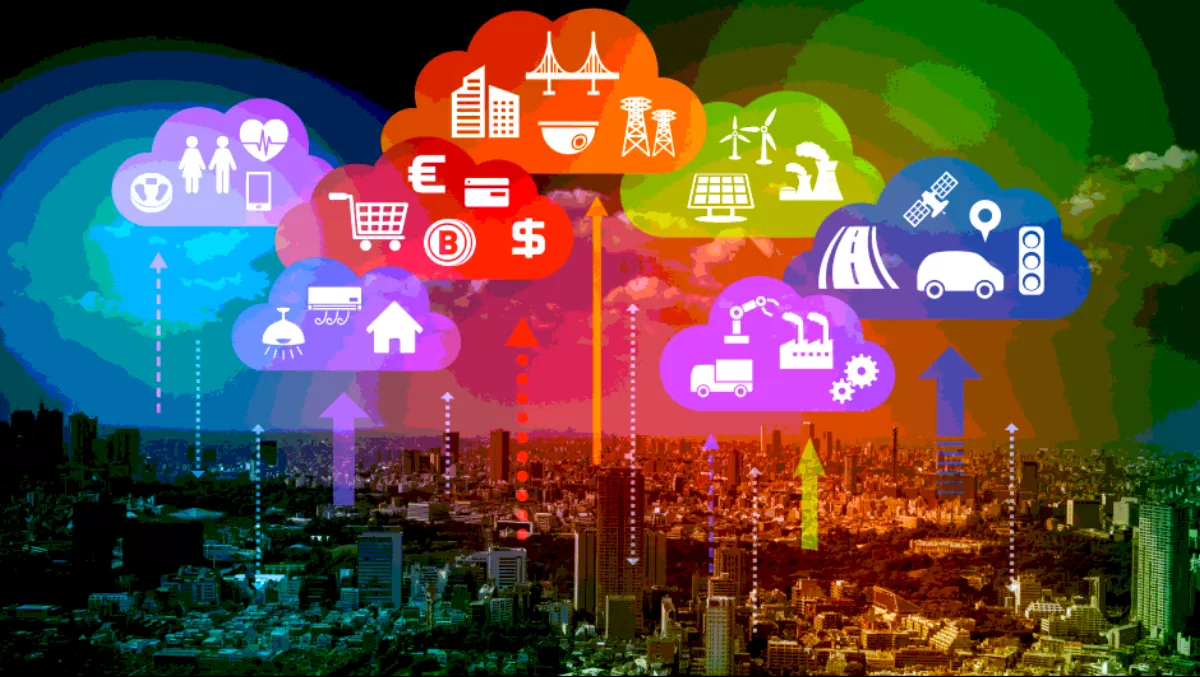 Building virtual cities to solve urbanisation issues
Mon, 25th Sep 2017
FYI, this story is more than a year old
By Heather Wright, Contributor
Over the next 30 years, the world's population is expecting an unprecedented increase, particularly in urban areas. To put this into perspective, by 2050, it is expected that 9.6 billion people will be living on the planet with an estimated 66% living in urban areas.
Undoubtedly these projections present significant urban planning challenges and it is a useful reminder that we need to start looking at the barriers to successful urbanisation today.
As pressure mounts on the world's capital cities to make better use of space to support the increasing numbers of residents, the planners of these urban environments need to predict patterns, forecasting well into the future. Add globalisation, IoT, climate change and citizens' high technology expectations to the list of challenges and you begin to understand how cities are growing beyond the capabilities of city planners and administrators.
To overcome these challenges tools that will enable real-time collaboration, workflow and the ability to respond quickly to changes are critical for city planners and administrators to succeed.
The emergence of virtual Singapore
Singapore is a prime example of how people and technology have come together to build a virtual city.
With a population of approximately 5.5 million, Singapore is a vibrant science and technology hub with research and development contributing significantly to a knowledge-intensive, innovative and entrepreneurial economy.
In November 2014, the City of Singapore announced its vision for a virtual city as part of its Smart Nation Drive. The project came about because its leaders saw the need to deal with the increase in urban density and to address these issues by applying virtualisation, simulation and collaboration capabilities. It utilised the 3DEXPERIENCE platform to address key issues impacting the city and its citizens into the future.
3DEXPERIENCity, created by Dassault Systèmes, is a scalable, single unified application to virtually represent, extend and improve the real world and manage data, processes and people in sustainable cities. A digital twin, if you will.
Known as 'Smart Nation', the $73 million research and development program deploys 3DEXPERIENCity to provide a 3D digital model of Singapore to address key issues impacting the city and its citizens into the future.
The 3D model allows users including Singapore's citizens, businesses, government and research community to help solve its emerging and complex urbanisation challenges. Lessons learned from industry have assisted city planners and scientists plan for the future by virtually interacting with all aspects of the city.
Bringing the city to life
The 3D model allows users to see and understand the scale of a city, layout of its buildings, streets, squares and neighbourhoods. It also allows the user to see its energy, water, traffic, healthcare, education, communication and other infrastructure systems.
Consistent and accurate merging of multiple sources of data provides an independent reference for the city and its stakeholders to assess policy and make important decisions going forward. It also allows for different urban projects to be included on the one platform and fine-tuned using real-time monitoring. It's like looking into a crystal ball and seeing how the actions of a city's residents can affect the future of a city.
3DEXPERIENCity provides a dynamic, 3D digital model of Singapore using images and data collected from various public agencies, including geometric, geospatial and topology as well as legacy and real-time data such as demographics, movement or climate.
Virtual Singapore users will be able to create rich visual models and realistic large-scale simulations of Singapore to digitally explore the impact of urbanisation on the city-state and develop solutions that optimise logistics, governance and operations. Virtual Singapore is expected to be completed by 2018.
Virtualising Australia
Closer to home, Australia's cities are at a tipping point with population growth predicted in Melbourne and Sydney.
As part of Adelaide City Council's 2016-2020 strategic plan, the city is undertaking a project to use technology to build a connected, more sustainable future. These are the places that need to consider the creation of a virtual city to create a combined vision, to assist with policy, and for long and short-term planning.
3DEXPERIENCECity federates those disparate elements through its integrated platform. It links the stakeholders from all city domains in a collaborative working environment and enables access to a single data referential, which constantly updates as new data becomes accessible, and is linked to the 3DEXPERIENCE City marketplace offering, which includes content as well as applications, services and business opportunities.
A single tool used across government departments and supporting functions could help define patterns, determining where particular emergency staff need to be located based on crime data from the previous weeks, or look at where additional power is needed at certain times based on previous data usage data of particular areas.
There are huge efficiencies to be found which can potentially save people's lives and help reduce energy consumption.
By virtualising our cities, we have the ability to create an efficient, sustainable and highly capable reality.
By Alexandre Parilusyan, Vice-President, Worldwide Smart Cities, Dassault Système