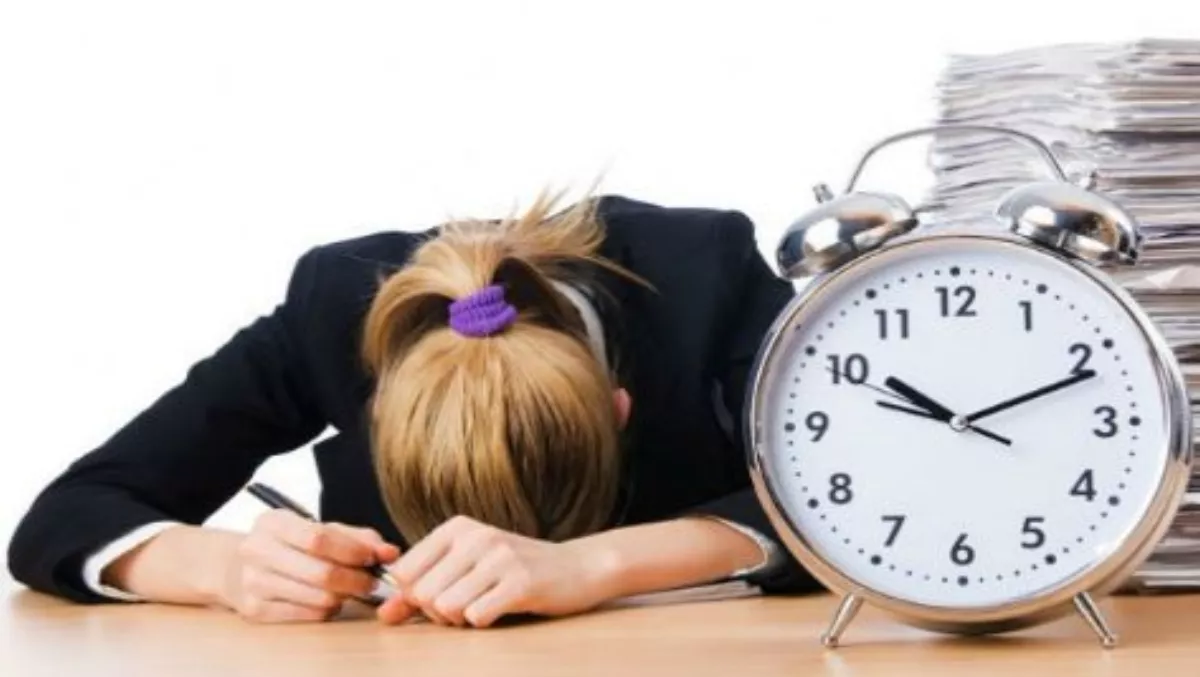 Burnout: more Kiwis doing unpaid overtime
By Shannon Williams,
Mon 20 Jul 2015
FYI, this story is more than a year old
Kiwi workers are doing more and more overtime, with over half of them saying it went unpaid, according to recently released findings for the 2015 Hays Salary Guide.
The Hays Salary Guide includes salary and recruiting trends for over 1000 roles in Auckland, Christchurch and Wellington. It is based on a survey of 451 New Zealand employers, representing 374,007 employees.
The research found over a quarter (29%) of organisations in New Zealand saw increased over time in the last 12 months, with only 6% of employers managing to decrease over time and extra hours.
According to the findings, of the 29% of organisations that increased overtime, 32% did so by five hours or less per week. A further 38% said overtime was up five to 10 hours per week, and 8% said overtime was up by more than 10 hours each week. Employers also reported increasing overtime at month-end and year-end.
The Hays Salary Guide found less than half of employees were paid for overtime. Fifty two percent of employers said their non-award employees were not paid for the additional hours.
"Many New Zealanders work more hours than they are paid for," explains Jason Walker, managing director of Hays in New Zealand.
"Professionals in highly-skilled roles, often on a salary, and often in professional services, tend to undertake a lot of this overtime."
Walker says 76% of employers expect their levels of business activity to increase in the year ahead. "And with certain skills in short supply it's no wonder that overtime rates are going up not down," he says.
"But increasing the workloads of existing staff can cause employee stress and burnout.
"For many organisations, rather than ask existing staff to do more there could be a good business case for adding a permanent or temporary member to the team to help relieve pressure on existing staff," Walker suggests.
"We also advise employers to consider if overworked and stressed employees can really perform at their best."