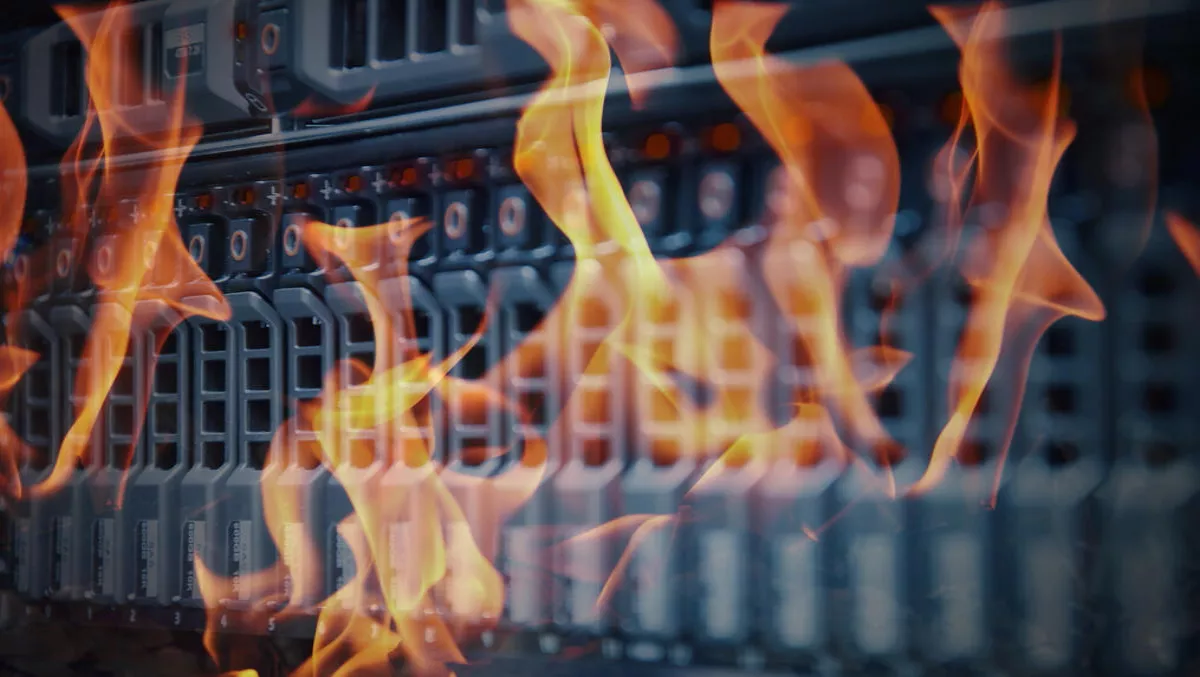 Business interruption - now a costly claims business for insurance companies
FYI, this story is more than a year old
Over the last month, I've had the pleasure of attending and speaking at Australia's largest Technology in Government conference in ACT (Australian Capital Territory), followed by Australia and New Zealand's premier Availability event, the VeeamON Forum held in both Sydney and Auckland
One of the big takeaways that got me thinking was all the talk on service continuity: How to manage business and government service agency risk during business interruption, especially now that services access and revenue streams are software driven.
When it comes to the controllable risks around cyber crime and ransomware attacks, business and government appear on the same page with their approach. It's not about preventing a ransomware attack but rather the technologies, services and processes in place to ensure high-speed recovery while minimising impact and, more importantly, business interruption.
But what about those scenarios that are unforeseen yet occurring with more and more frequency within our region - "natural disasters"?
Recent and high impact natural disasters like Cyclone Debbie and the Christchurch earthquakes in New Zealand struck at the heart of Availability, Access and Serviceability for more reasons than one.
Natural disasters are an uncontrollable occurrence that have been striking at the heart of humans since our evolution.
Typically, the frequency and impact of such disasters moved in decade cadences. But it certainly seems more recently, over the last 10 or so years, that the frequency, volatility and impact of natural disasters are increasing.
As this frequency continues to increase, so too does the financial impact.
Take Cyclone Debbie for example and bear with me whilst I articulate from a numbers perspective the leading impact.
Cyclone Debbie struck the coast near Airlie Beach, Queensland, on Tuesday 28th March 2017, at midday as a Category 4 severe tropical cyclone. Over the next 7 days, storm and flood damage from the Cyclone Debbie system continued along the eastern seaboard with the storm and flood related damage occurring as far south as the New South Wales and Victoria border.
Currently, there are an estimated 65,879 lodged claims as of 6th July 2017, which include:
33,366 Residential Building Claims
20,083 Contents Claims
4,449 Domestic Motor Claims
518 Domestic Other
5,566 Commercial Property Claims
703 Commercial Motor Claims
1,081 Business Interruption Claims
112 Commercial Other
(Source: Insurance Council of Australia, Claims Data, July 2017)
These claims have an estimated loss value totalling $1.4 billion. Of even more significance is that this includes over 1,081 business interruption claims.
That's right, business interruption is now being claimed by organisations as part of revenue lost due to natural disasters. This represents the turning point for just how critical availability of services, resources, applications and data is to organisational operations.
Any business interruption has a critical impact on revenue and associated downtime costs. And if business interruption through natural disasters is creating loss value to organisations, it is clear that such claims now have the attention of insurance companies who also will now carry the financial burden to a value of $1.4 billion.
This got me thinking about some key and critical decision points:
1. How long will it be before organisations will be mandated to have adequate business continuity and availability plans in place with insurance companies to manage the risk of business interruption due to natural disasters?
2. How long will it be before insurance companies start mandating that organisations have adequate measures and technologies in place that can manage with flexibility the protection, management and recoverability of their applications, data, applications and workloads irrespective of where they reside across multi cloud environments?
Ensuring the ability to protect a multitude of both virtual and physical infrastructure services across distributed locations?
3. How long will it be before it is a requirement for business interruption policy fulfilment that organisations be forced to implement 'best in market' technologies and solutions that ensure 'Always-ON Availability'?
And for this to be done through the ability to ensure 3 separate copies of business-critical workloads, applications and data, across 2 different media types and 1 of which is offsite in another data center, managed, or hyperscale cloud service?
4. Organisations as part of the requirement to both transform and enable their data centers will begin the selection of market leading solutions when it comes to being able to deliver an always-on capability to applications and datasets being serviced from distributed, multi cloud environments.
Never has there been a more critical and impactful time to deliver next generation data center transformation to ensure that organisations are protected from business interruption and invariably significant financial loss.
It is only a matter of time before insurance companies as part of policy premiums and claims fulfilment start enforcing their own form of regulatory compliance and ensuring that businesses have in place market leading technologies and availability solutions to manage their risk and impact of business interruption due to natural disasters such as that of Cyclone Debbie.
Start thinking about your Availability solution within the data center today. Otherwise, it may cost you expensive and prohibitive premiums in the future!