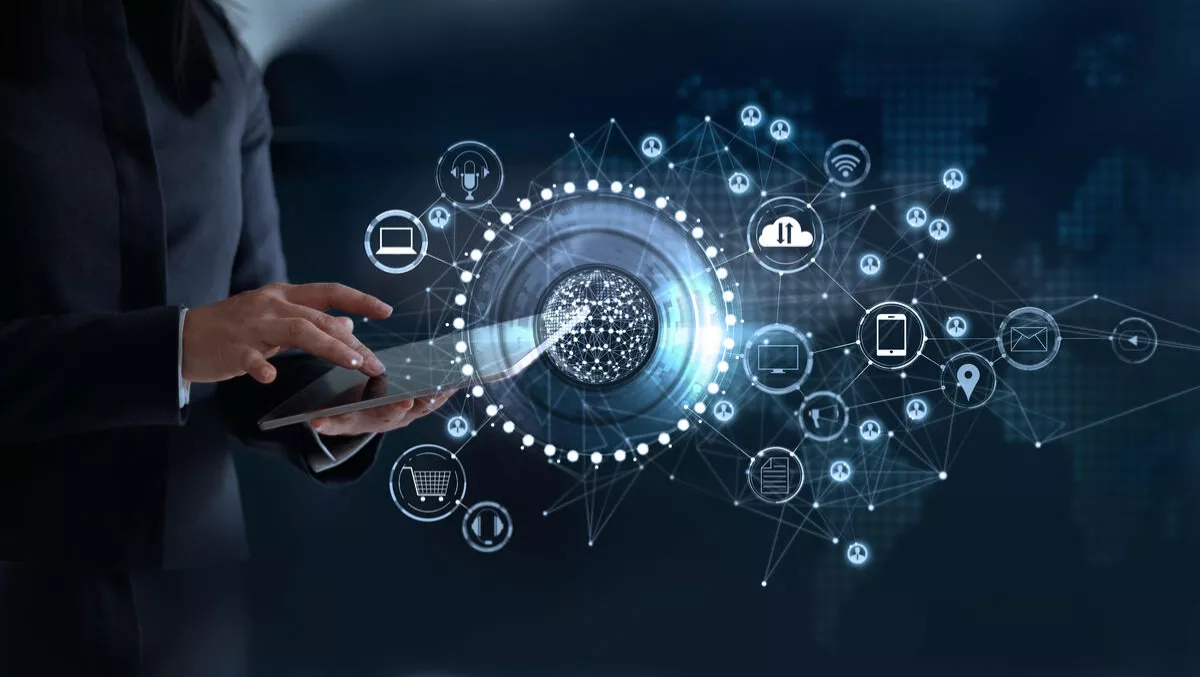 Businesses must 'transform or die' yet many not ready – Commvault Go 2017
FYI, this story is more than a year old
A shift is happening in the IT market, and it's been the central focus of conversations and breakout sessions at Commvault GO, an annual customer event that wrapped up yesterday in Maryland.
During the event, Commvault released the results of a global survey of 1200 IT executives and IT professionals across six markets.
The report, Measuring IT's Readiness for Digital Business, conducted in collaboration with Quadrant Strategies, identifies the gap between the expectations of management and the readiness of their organisation.
The change that both public and private sectors are experiencing at the moment is a move from an infrastructure-centric to a strategic data-centric approach.
As N. Robert Hammer, Commvault's CEO, chairman and president, said in his opening keynote, "We have always been guided by our belief that it's about the data, the whole data, and nothing but the data - and that idea has never been more relevant than it is today.
"Traditional approaches are just not working. The cloud has changed our thinking.
"As Jack Ma says 'data technology is totally opposite of information technology'. Data is the heart of the transformation."
The report reveals that IT professionals feel unprepared in terms of their skillset, technology and bandwidth to create a data-centric foundation, thus to meet the requirements of future innovation and digital change.
This shift is fueled by a number of trends in the market: the adoption of hybrid cloud strategies, the pressure to prepare for GDPR and other data privacy regulation, and the growing threat of cyberattacks, Hammer explains in his keynote.
Moreover, the results of the survey indicate that with this shift, the adoption of a more holistic data management and data-driven strategy to drive innovation is also gaining traction.
From a lack of commitment, technology, and bandwidth to executives feeling disgusted and anxious, seven of the most interesting findings of the report are:
The Importance of Data: More than 50% of respondents say "better data collection and management" and "new tools to analyse increasingly sophisticated data" as essential to the future success of their business.
Lack of Access to Data: More than 60% of respondents believe they have access to less than half of their organisations' data.
Perception Gap: Surprisingly, only 41% of executives believe their organisation is prepared for innovation, only 29% of IT personnel believe the same.
Further, over a third of IT personnel think executives would feel concerned, anxious or panicked if they knew more about their IT department, while another 16% said they'd be unhappy, angry or disgusted.
Lack of Bandwidth: Most IT executives prioritise day-to-day operations over innovation – and IT personnel follow their lead.
Lack of Skillsets: More than 50% of IT professionals believe their roles will change radically and they will need to acquire new skills to stay relevant.
Lack of Technology: More than two-thirds of respondents believe their organisations are not prepared for migrating data to the cloud, protecting that data, or bringing together all data in the company.
Lack of Commitment to Putting Vision into Practice: More than 40% of companies don't yet have a formal, proactive plan for digital transformation.
Hammer comments on the research findings, "Our 'Measuring IT's Readiness for Digital Business' study reveals nearly universal agreement on the importance of effectively managing data in order to innovate and accomplish the remarkable things required for creating a digital business and improving customer experience.
"Meanwhile, every day we see evidence of leading-edge companies and progressive CIOs moving quickly to develop very sophisticated data management capabilities, providing the tools, time and training their teams need to be successful.
The message from the findings is clear: Digital transformation is no longer a choice. Organisations must transform or die.
For example, according to Capgemini's study, The Big Data Payoff: Turning Big Data into Business Value, companies utilising data-driven insights to make strategic decisions have improved their productivity by up to 33%.
And for progressive companies that have transformed their business models, such as Schneider Electric or Great-West Financial, there is a common thread: progressive CEOs and CIOs that recognise that a digital transformation vision alone was not enough.
Commvault finds that these progressive companies are enabling their IT teams through new skillsets and tools to create a truly data-centric foundation, supporting more cost-effective operations and providing deeper business insights and agility to support innovation.
"This survey was a statistically powerful look at how IT executives and personnel think about digital transformation and the challenges IT departments will face over the coming years," says Afshin Mohamadi, partner at Quadrant Strategies.
"The findings were remarkably consistent across the globe, reinforcing the idea that digital transformation knows no borders.
Mohamadi says the warning signs are clear: While IT departments are meant to spearhead digital business, they aren't equipped to do so.
"IT personnel have significant doubts about their abilities to be the agents of change. The lack of skillset, technology, and bandwidth will lead directly to major competitive challenges.
Conducted in October 2017, Measuring IT's Readiness for Digital Business queried 450 IT executives and 750 IT personnel evenly distributed among Canada, France, Germany, Japan, Ireland, the U.K. and the U.S.