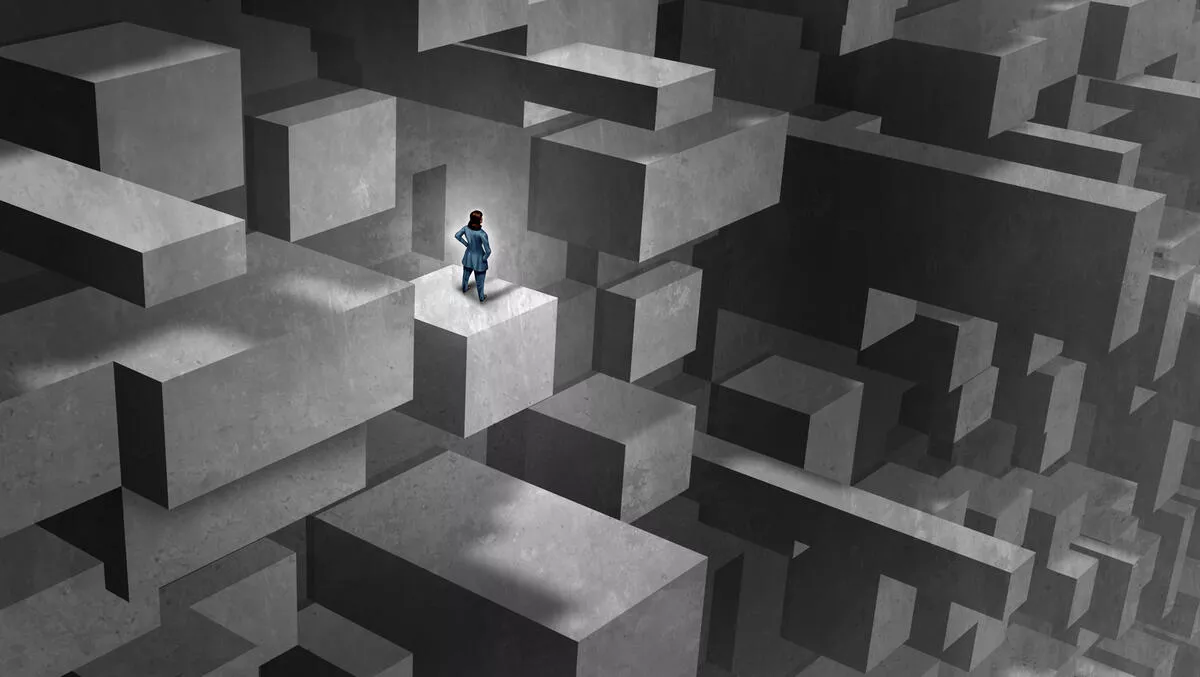 Businesses struggling with proliferation of data - Dell Technologies
FYI, this story is more than a year old
Businesses in Australia and New Zealand are struggling with the proliferation of data, according to new research from Dell Technologies.
Instead of offering a competitive advantage, data has become a burden due to an array of barriers: a data skills gap, data silos, manual processes, business silos, and data privacy and security weaknesses, the research shows.
This "Data Paradox" is driven by the volume, velocity and variety of data overwhelming businesses, technology, people, and processes.
The findings are based on a survey of more than 4000 decision-makers from 45 countries and builds on the Dell Technologies Digital Transformation Index research, which assesses the digital maturity of businesses around the globe. The new Digital Transformation Index revealed that "data overload/unable to extract insights from data" was the fourth highest global ranking barrier to transformation across the ANZ region, up from 11th place in 2016.
1. The Perception Paradox
Two-thirds of ANZ respondents, or 64%, say their business is data-driven and state "data is the lifeblood of their organisation." But only 23% testify to treating data as capital and prioritising its use across the business.
To provide some clarity around this paradox, the research outlines an objective measurement of businesses' data readiness.
The results show that 87% of businesses are yet to progress either their data technology and processes and/or their data culture and skills. Only 13% of businesses are defined as Data Champions: companies that are actively engaged in both areas (technology/process and culture/skills).
2. The "Want More Than They Can Handle" Paradox
According to the research, 71% say they are gathering data faster than they can analyse and use, yet 70% say they constantly need more data than their current capabilities provide.
This could be the result of:
65% guarding a significant amount of their data in data centers they own or control, despite the known benefits of processing data at the edge (where the data is generated).
Poor data leadership: 69% (ANZ:69%) admit their board still doesn't visibly support the company's data and analytics strategy.
An IT strategy that doesn't scale: 50% are bolting on more data lakes, rather than consolidating what they have.
Consequentially, the explosion in data is making their working lives harder rather than easier: Sixty one percent complain they have such a glut of data they can't meet security and compliance requirements, and 60% say their teams are already overwhelmed by the data that they have.
"At a time when businesses are under immense pressure to embrace Digital Transformation to accelerate customer service, they need to juggle getting more data in, as well as better mining the data that they have," says Adrian Iannessa, senior director of technology Australia and New Zealand at Dell Technologies.
"Particularly now, with 43% saying the pandemic significantly increased the amount of data they need to collect, store, and analyse," he says.
"Becoming a data-driven business is a journey, one that requires a continual balancing of data capture, analysis, storage and security to generate value and a competitive advantage.
3. The "Seeing Without Doing" Paradox
Over the past 18 months, the on-demand sector has expanded, igniting a new wave of data-first, data-anywhere businesses. However, the number of businesses that have moved the majority of their applications and infrastructure to an as-a-Service model is still few, at 22%. Even though:
65% see the opportunity to scale to changing customer demands;
68% believe it would enable companies to be more agile;
57% forecast businesses would be able to provision applications quickly and simply (with just the touch of a button)
An on-demand model would help the 82% of businesses that are currently wrestling with either or all of the following barriers to better capturing, analysing and acting on data: High storage costs; a data warehouse that is not optimised; outdated IT infrastructure; processes that are too manual to meet their needs.
Hope on the Horizon
Although businesses are struggling today, many have plans to create a better tomorrow: 71% intend to deploy machine learning to automate how they detect anomaly data, 60% are looking to move to a data-as-a-service model and 48% are planning to look deeper into the performance stack to rearchitect how they process and use data in the next 1-3 years.
Three ways businesses can turn their data burden into a data advantage:
1. Modernising their IT infrastructure, so it meets data where it lives, at the edge. This incorporates bringing businesses' infrastructure and applications closer to where data needs to be captured, analysed and acted on–while avoiding data sprawl, by maintaining a consistent multi-cloud operating model.
2. Optimising data pipelines, so data can flow freely and securely while being augmented by AI/ML.
3. Developing software to deliver the personalised, integrated experiences customers crave.

"When I think about our customers who are capturing, analysing and using their data effectively, they have one thing in common: a strategy based on 'data first' rather than 'cloud first' to make their data valuable," Iannessa says.
"All too often we see decisions being made on cloud placement, without considering the data lifecycle impact This results in data being siloed in multiple places, but difficult to access across applications and business units," he says,
"Our advice to ANZ businesses is to make 2021 the year that they start thinking about their data culture.
"Without the right internal education and a strong data strategy, even businesses with the most up-to-date technology will struggle to find the true value of its data.