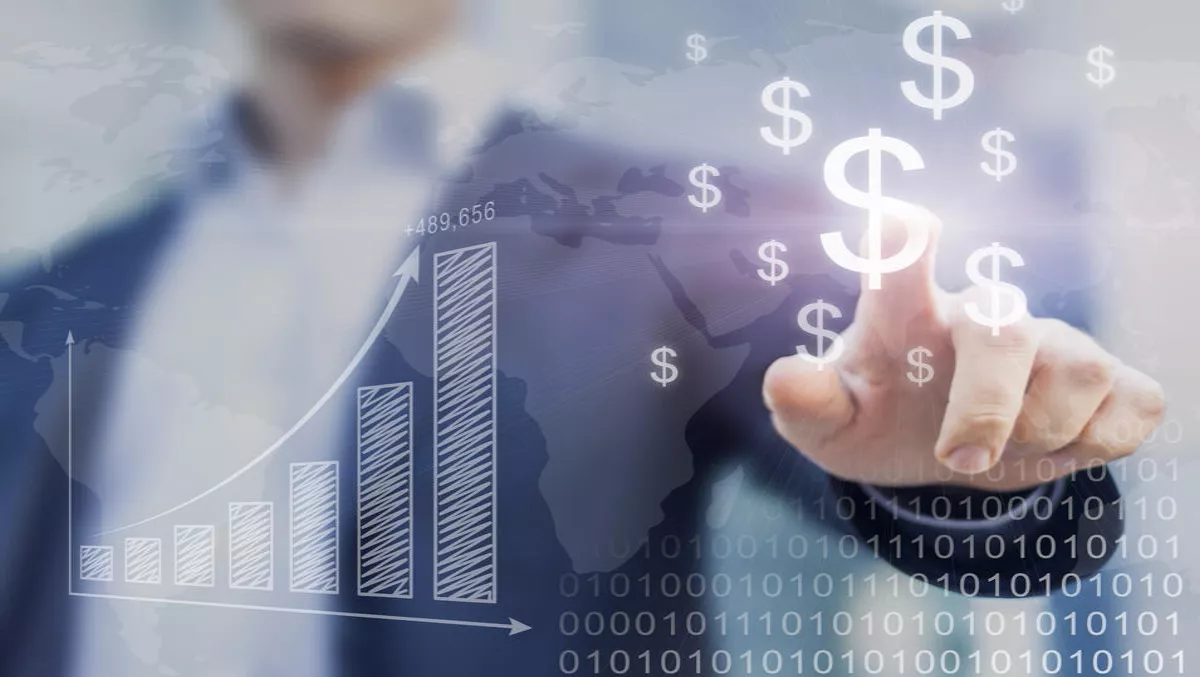 Businesses turn to consumption models for agility and cost efficiency
Wed, 22nd Nov 2017
FYI, this story is more than a year old
Demands are becoming more diverse and complex as new business applications and advanced technologies emerge such as artificial intelligence, cloud-as-a-service, IoT, machine learning, and mobility. Gartner reports that 47% of CEOs are being challenged by their board of directors to make progress in digital business.
In today's fast-paced, multicloud world of digital transformation, how can IT drive business outcomes?
Specifically, is it possible for data center professionals to balance the need to rapidly scale and accelerate technology adoption all while managing IT spending?
Customers are looking for solutions that can dynamically adapt to and reliably address today's fluctuations in demand.
Consumption models can help organisations better align technology investments with operational and financial objectives through an on-premise cloud-like experience.
The ability to provide capacity on-demand to support seasonal spikes or rapid shifts is a huge obstacle from a technological perspective.
Consumption models allow for greater agility and the ability to better match expenses with revenue.
Upfront capital investment can drop below a third of the purchase price when businesses take advantage of the payment deferral and flexible consumption model options.
Financing business-critical infrastructure
Twenty years ago, Cisco Capital began with a simple purpose: to enable companies of all sizes to transform and develop through the acquisition of Cisco technology.
As Cisco switches, routers, and portfolio of products have become the technological foundation of both established businesses, and startups, Cisco Capital financial innovations through the years have allowed organisations to scale, meet market demand, and stay competitive by acquiring new technology and services and refreshing outdated equipment.
Cisco Capital and Cisco are continuously developing financial solutions to support our partners and customers.
Cisco recognises that partners are looking for vendors to deliver financial options that deliver the agility and scalability that they need to respond to their customer's requirements.
Cisco Capital's Open Pay consumption model allows partners to overprovision data center capacity without financial penalty.
This model delivers agility, flexibility and scalability and allows for burst capacity for new customer growth, transitioning workloads and other variable requirements.
With Cisco and Cisco Capital offerings, customers and partners gain a competitive advantage despite a multitude of variables resulting from the digital shift.
Whether supplying organisations with solutions to construct an infrastructure primed for innovation or offering tailored, customer-focused financial solutions, Cisco aims to help organisations prepare for the future and solve any challenges that come their way.
Ultimately, it is about building stronger relationships with customers and partners to make transformation simple and accessible for a wide range of industries and companies.
Simply put, with Cisco and Cisco Capital, organisations can accomplish their goals, prepare for the future, and gain a competitive advantage.
To learn more about how Cisco Capital can help your organisation on the digital transformation journey, contact Kristin Bailey for further information:
M: +61 411 572 436