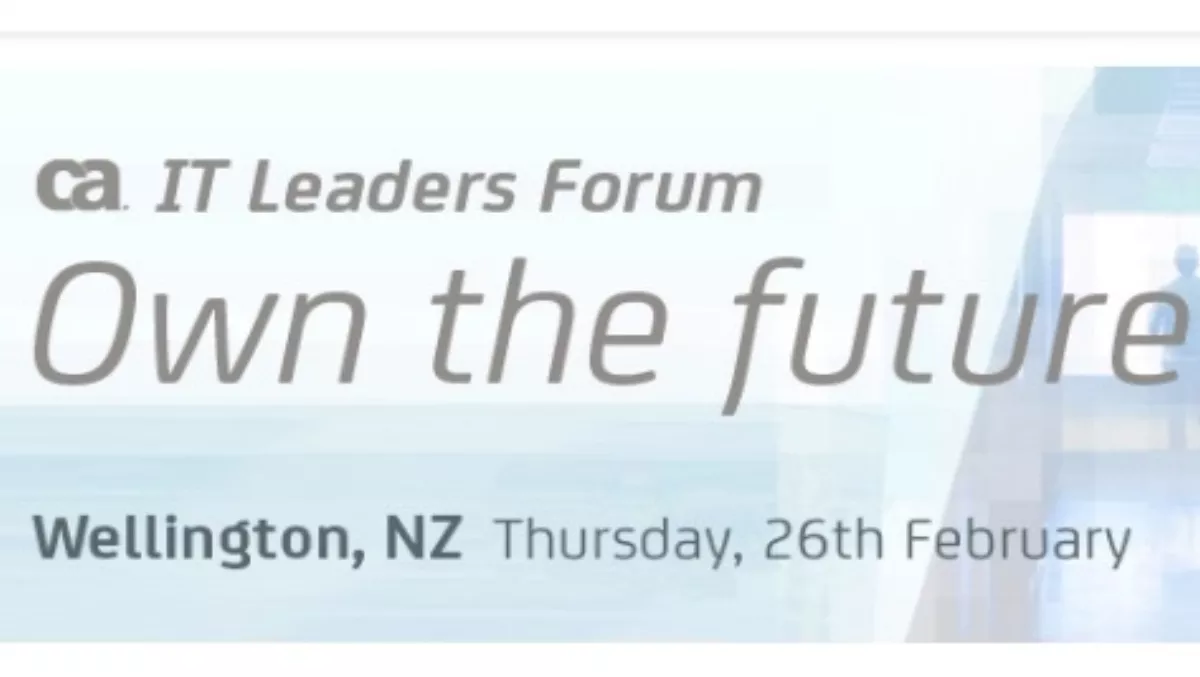 CA Technologies brings IT Leaders Forum to Wellington
By Catherine Knowles,
Tue 10 Feb 2015
FYI, this story is more than a year old
CA Technologies invites you to attend the CA IT Leaders Forum: Own The Future, taking place February 26 2015.
The company says business is being rewritten by software, and the event will recognise this by focusing on the application economy, how this trend is impacting businesses and how it can be utilised.
CA Technologies says organisations can leverage software to speed time to market, out-innovate competitors, and oversatisfy customers.
Attendees will spend the afternoon learning, networking and hearing from leaders how to embrace, thrive and survive in the application economy.
They will leave with greater knowledge and ideas as to how they can continue to bring their business into the modern world, says CA Technologies.
Previously CA Expo '14 has run in Australia, where more than 1,000 IT Professionals in enterprise and government organisations attended throughout the week.
The CA IT Leaders event will be a version of this series but will take place in Wellington, New Zealand and will be free for all attendees.
Registration and afternoon tea will take place at 3:00pm. A welcome introduction with Hope Powers, CA Technologies senior vice president and managing director, will be followed by presentations and panels including a talk titled 'The 5 Essential Truths to Drive Ditial Business'.
The event will wrap up around 5:35pm with networking drinks.
With limited spaces available, get in quick and register today to secure your place.