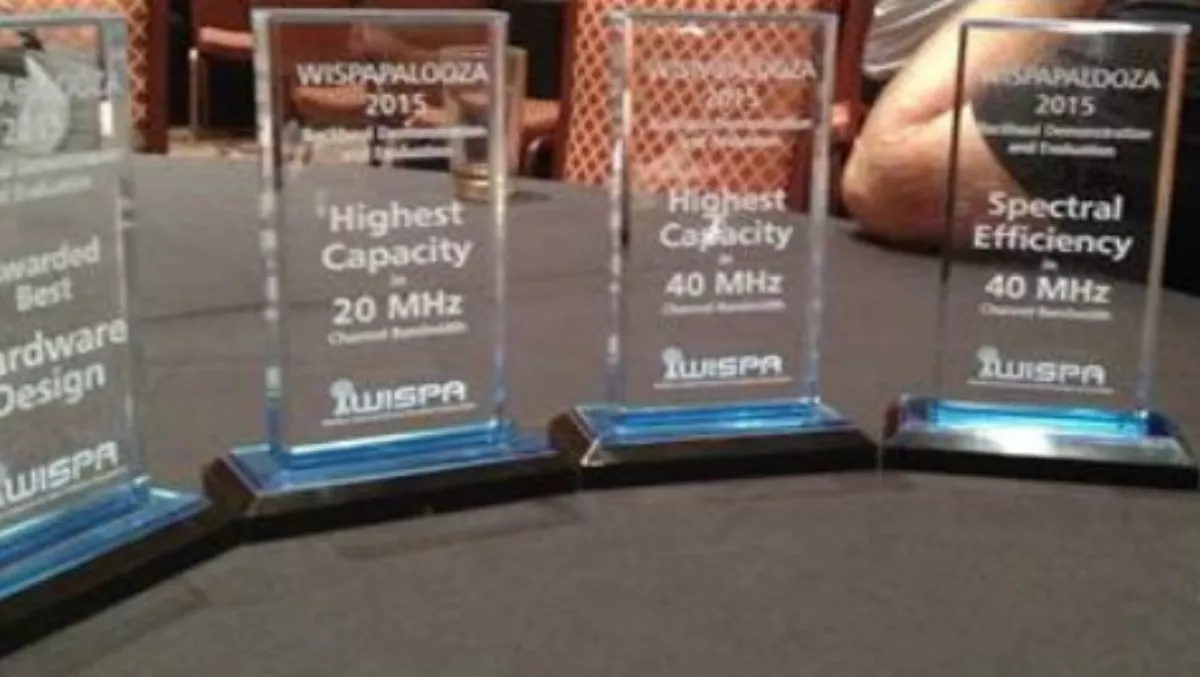 Cambium Networks wins big at WispaPalooza
By Heather Wright,
Wed 4 Nov 2015
FYI, this story is more than a year old
Cambium Networks has claimed five awards at WispaPalooza's annual gathering for fixed wireless broadband.
The wireless broadband vendor's wins came for its PTP 650 and PTP 450i.
The PTP 450i won for hardware design while the PTP 650 won best in class for highest capacity delivered in the 20MHz channel and again in the 40MHz channel, and for spectral efficiency, again across both the 20MHz and 40MHz channels.
Scott Imhoff, Cambium Networks vice president of product management, says the PTP solutions are 'recognised globally for highest performance in capacity and spectral efficiency in readily available 20MHz and 40MHz channels.
"These performance awards and the design award for the PTP 450i demonstrate that we listen to what our customers need and execute to the highest possible degree," Imhoff says.
Cambium says both platforms are configurable to support network scalability and growth for a wide range of needs for industries including service providers, utilities and public safety and government.
The PTP 650 platform offers throughput up to 450 Mbps, delivers 10 bps/Hz and operates in any frequency between 4.9-6.05 GHz. The PTP 650 battles cyber-security threats through its information assurance management and cryptographic features.
The recently introduced PTP 450i offers throughput up to 250 Mbps and operates in any frequency between 4.9-5.925 GHz. Dynamic Interference Filtering eliminates off channel noise impact to system capacity and availability. The PTP 450i has IP67 weather proofing and secure management interfaces ideal for critical infrastructure applications.
Cambium Networks is distributed in New Zealand by Connector Systems.