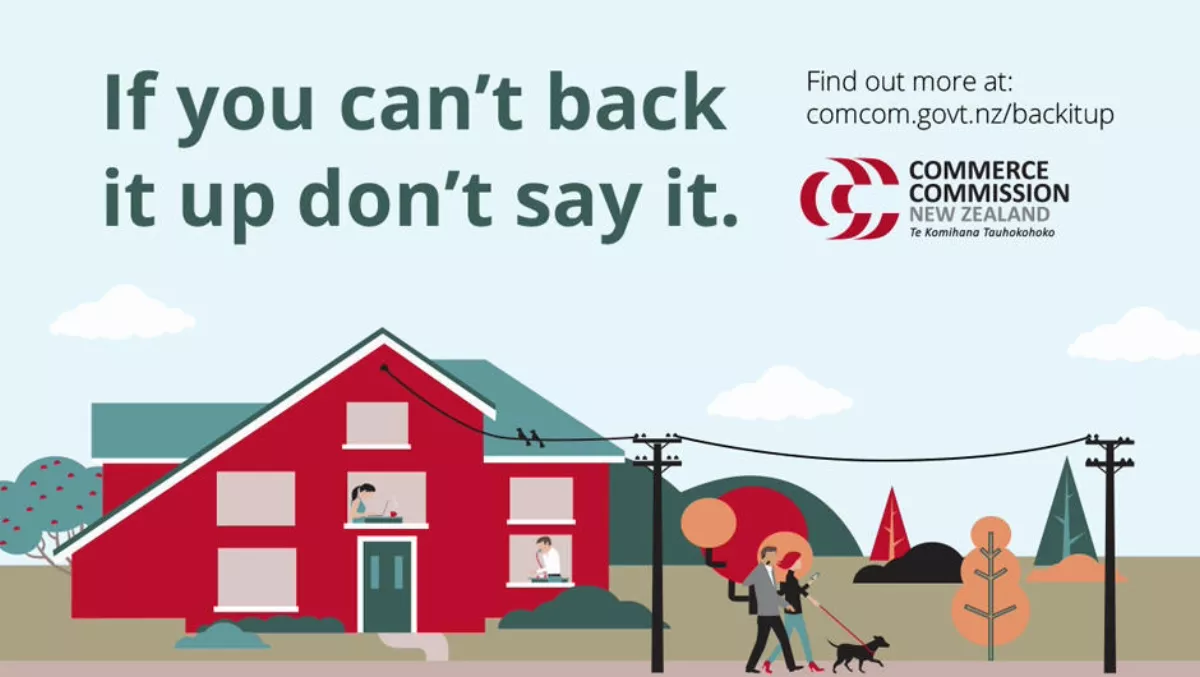 Can you back up your marketing claims? ComCom campaign aims to help out
FYI, this story is more than a year old
From telcos to heatpump suppliers to nutritional supplement companies, the Commerce Commission's message is the same: you must be able to back up your marketing and advertising claims.
Commissioner Anna Rawlings says, "the basic rule of thumb when it comes to advertising or making claims about products or services is 'if you can't back it up, don't say it'."
And that's the title of the Commission's recent video which is intended to help traders avoid making claims that will land them in the courts.
The biggest relevant fine so far was for a company in the food sector, but the lessons from that case apply to all traders.
In May 2017 Topline International Ltd and its principal shareholder Jeffrey Cook were fined a total of more than $500,000 for claiming – among other things - that its NatureBee pollen was "made in New Zealand" and from "the hardworking bees of New Zealand's pristine wilderness".
In fact, the bees and their pollen were from China. The judge in the case said "the untrue statements are blatant fabrications and lies."
"As we say in the video, all the claims businesses make must be accurate, and they must be able to back them up. That's especially true if they're claims that consumers can't check for themselves," said Ms Rawlings.
Claims like this earned $526,000 worth of fines for a NZ supplement producer and its shareholder. The bees were from China.
"If you're going to claim your product or service delivers certain efficiencies, speeds or benefits, then you must have concrete evidence to back that up. And that evidence must be available at the time you first make the claim – not sourced retrospectively."
In the video, the Commission explains that an unsubstantiated representation means making a claim about your product or service that you don't have 'reasonable grounds' to make. In other words – you can't back it up.
In 2017 the Commission took its first prosecution for unsubstantiated representations. A heat pump supplier made claims about the efficiency of some of its heat pumps, but the court found it couldn't back them up. It was fined $125,000 for unsubstantiated representations, and $185,000 more for other misleading claims.
"Traders must be able to back up their claim when it is made. Figuring it out later won't get them out of trouble," said Ms Rawlings.
The 'if you can't back it up, don't say it' rule of thumb also applies to false or misleading representations. They are prohibited under the Fair Trading Act and the Commerce Commission has taken plenty of prosecutions for such claims.
"We would much rather educate businesses about their legal obligations than have to take enforcement action, or even prosecute them for Fair Trading Act breaches. So, we strongly urge them to make use of our video and other resources which are available on the Commerce Commission's website to make sure they comply."
Learn more at comcom.govt.nz/backitup.
Related stories
Top stories