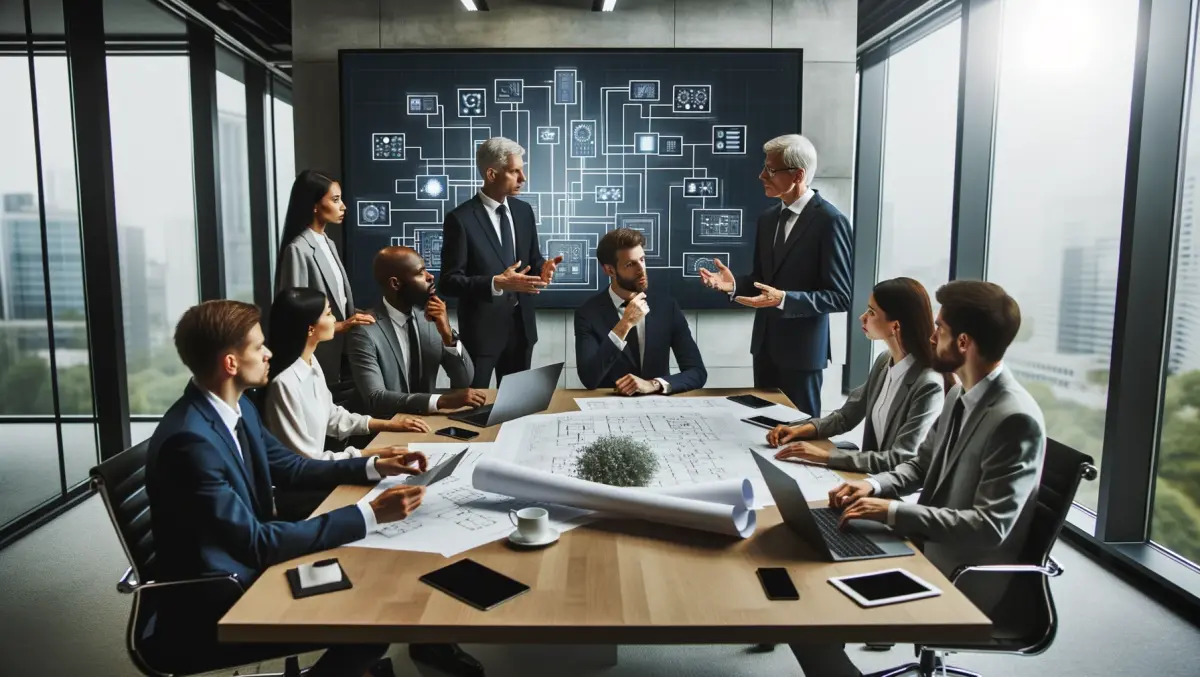 Can you manage?
FYI, this story is more than a year old
Put very simply, IT service management (ITSM) is about managing people, processes and technology to deliver services that satisfy business needs. Without suitable focus on each of these factors and a commitment to ongoing service improvement, any service management initiative is susceptible to failure.
Why should CIOs care?
CIOs need to care because, like any significant organisational change, an ITSM initiative needs senior-management support to succeed. It is not enough to throw a bucket of money at someone and say "service management us". There needs to be ongoing support for the major cultural change that must occur, a realisation that time will be needed to design or redesign processes, and realistic allocation of time and money to investigate supporting toolsets.
This is a long-term project that requires ongoing commitment and support from the highest levels. The CIO controls the flow of resources and is actively impacted by the success or failure of the project, so should be actively involved.
Done well, ITSM will deliver rewards. There are many texts and articles that investigate these rewards in more detail, but they include:
Appropriate quality of services
Clearer view of IT capability
Improved definitions of and information on services
IT will be more agile in its response to changing business needs
Improved staff motivation
Clarifying the IT value proposition to the business
Resources will be used more efficiently and in areas where they can add most value
IT will be able to move away from keeping the lights on to providing innovative technologies and solutions to the business.
The endgame of any ITSM project is to get to the point where IT is delivering services that are fully aligned to business needs. When this is achieved IT will no longer be seen as a black hole that the business must pour resources into with seemingly little reward, but may be more aligned with the business and can instead become a key enabler to deliver business benefits.
What CIOs need to know
1 People: Without a doubt people are the most important part of the service management equation, and yet they are the part that is most often ignored or handled badly. Much is said about the importance of hiring the right people, keeping them engaged, providing the correct training and ensuring they are equipped to do their jobs. Yet when the purse strings tighten, training budgets are the first thing to go; people are asked to step into roles they are poorly prepared for, and then expected to provide results with limited resources.
It is imperative to get key staff involved early, get them speaking the same language, believing in what they are doing, and then use them to convert any naysayers by showing that there are real benefits to be had. Make use of the 'what's in it for me' principle. Show staff early, positive and tangible effects on their workloads and they will soon become converts. This must absolutely be led from the top with an ongoing commitment to cultural change.
2 Process: On the process side the IT Infrastructure Library (ITIL) is probably the most widely recognised best practice framework for IT operations. ITIL is an integral part of any service management initiative, but ITSM is not just ITIL. There are many other frameworks and bodies of knowledge that are either directly related to, or inform, IT service management. These include COBIT, ISO 20000, MOF and a host of others. It is often said that we should pick and choose what is necessary or suitable for our businesses, but to do that effectively requires an understanding of the business.
CIOs must therefore be willing to invest the time needed to gain this understanding. Time taken at the start of a project to understand the business requirements and the processes required to satisfy them can save a lot of heartache.
It is also important to understand the maturity level of the IT department. Take the time to understand and map existing IT processes. Areas of concern can then be identified and addressed when designing new processes. This may seem to be an unnecessary delay, but in the long run will have big benefits in the cultural change required, as it allows IT staff at all levels to discover and understand where the existing bottlenecks are. It then lets them have a say in how to resolve them and therefore helps them feel invested in the new processes.
Don't expect to do too much at once. Be realistic about what can be achieved with the allocated resources, and set realistic timeframes. Don't expect to get it all right first time. Get it good enough to do the job and then improve processes using a continual service improvement programme.
3 Technology: Technology is the third piece of the puzzle. It is important to get this right, as a tool that is implemented and/or functioning poorly can create staff resistance and negatively impact the results. Take the time to fully investigate what is needed out of a toolset. Requirements will come about naturally as processes are designed, but time will need to be spent ratifying these and ensuring all requirements are covered. Be aware that a number of tools may be required for success, not necessarily simply a call management solution. There may also be the need to invest in separate tools for things such as a Configuration Management Database, monitoring, discovery and knowledge management. This will of course depend on the scale of the operation and implementation. Appropriate use of partners is also important in a service management project. This may simply involve a good tool vendor or it might be a service management partner that can provide expert support and assistance with service management theory, tools, training, process design, and staff engagement and organisational change management.
Finally, do not underestimate the value of communication. This is something that is almost always under-done. Get the message out to all stakeholders about what you are intending to achieve and why, then keep up the communication for the duration of the initiative.
This isn't rocket science and I'd be surprised if anything I have said is new. Reiteration of these simple principles is required as they are so often forgotten, resulting in failure or slow uptake of service management initiatives. A clear and consistent message from the top, coupled with an unwavering focus on the desired benefits of the project, will go a long way to ensuring a positive outcome.
Related stories
Top stories