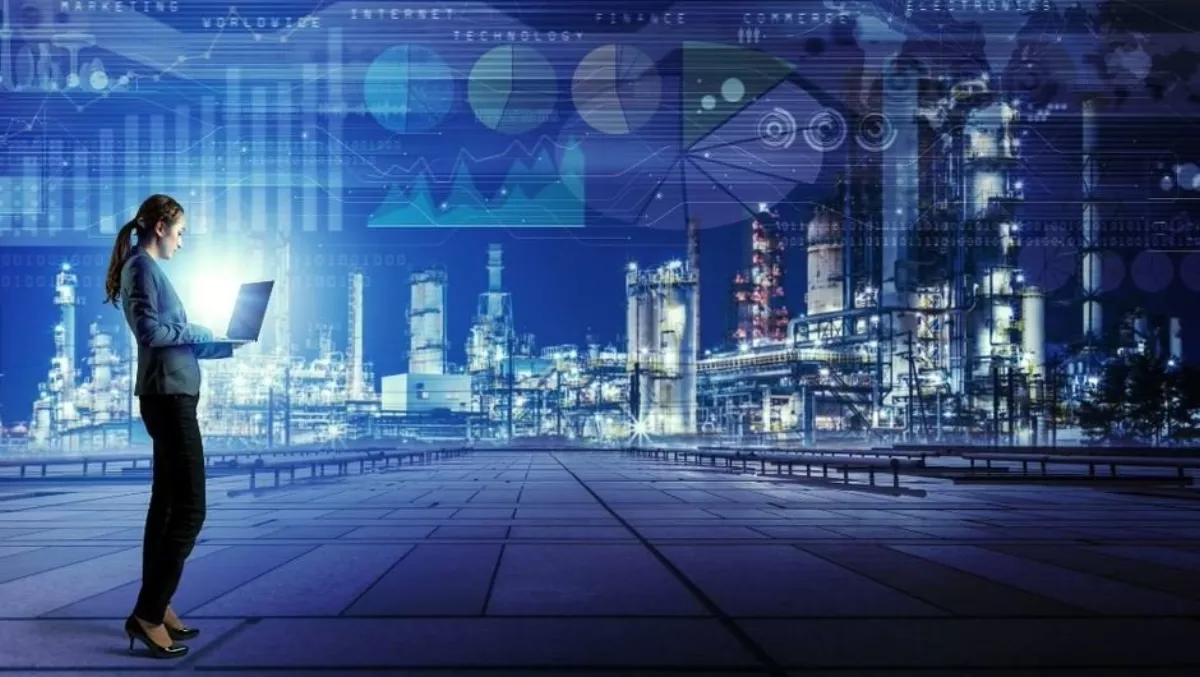 Capitalising on exponential IT
FYI, this story is more than a year old
In today's world, IT systems need to be agile enough to ride not only every technological wave but also the rapidly evolving industry trends and changing customer expectations impacting each business.
What if these IT systems could move from just supporting the business to helping launch new products and services quickly, improve processes, and execute new strategies – becoming differentiators in their own right? And, what if they could do that repeatedly?
Going forward, businesses must increase their IT agility, which is their ability to use new and existing technologies to meet rapidly changing business demands, capitalise on up-and-coming market opportunities, forge new revenue streams, weather macroeconomic changes, and find cost savings.
This means mastering leading-edge technologies that enable business innovation at unprecedented levels. And they must do it better and faster than their competitors. The transformation of IT from a set of static systems to an organic ever-changing ecosystem of capabilities, helping the business fluidly move in and out of areas can be defined as Exponential IT.
Everything about IT today – its speed, scalability and capabilities, and potential for innovation – is growing exponentially. But to achieve the promise of Exponential IT, CEOs and CIOs need to address the technical debt challenge – how to evolve capabilities in an affordable way, unlock value out of existing investments, without business interruption and at a competitive pace.
Some businesses spend as much as 80% of their IT budget on running their existing footprint. High annual run costs and large amounts of sunk capital into 'keeping the lights on' can seriously tie their hands when it comes to investing in innovation.
Stuck between needing to spend increasing amounts of OPEX in maintaining existing platforms in an increasingly OPEX constrained environment and unable to secure CAPEX to invest in new capacity and platforms, most businesses are reluctant to move expensive, business-critical legacy applications to the cloud.
According to a recent survey, C-suite executives say technical debt – the cost to rework IT to ensure the business thrives – severely limits their IT function's ability to be innovative (70 per cent), greatly limits their ability to migrate to new technologies (72%) and makes their IT function much less responsive to changes in the market (69%).
Yet, there is still tremendous value in legacy IT systems. After all, those systems keep operations humming, services available and processes enabled. The challenge for businesses is how to strike the right balance between modernising to gain agility and extracting benefits from their existing investments
Taking action
While approaches such as the strangler pattern (where large packaged or monolith applications are broken up and gradually rebuilt and modernised) are becoming increasingly popular, in many cases this often complex and expensive exercise of custom-building complex applications doesn't deliver the required net benefits.
Businesses should instead look at multiple approaches to increase their IT agility through:
Replicating and unlocking data – Businesses can replicate data (particularly data locked in legacy applications) and move it to data lakes in real time, glean insights from it using technologies such as machine learning and make it available to their broader organisation, partners or customers. Putting a data lake at the centre of your architecture allows you to uncover valuable data from legacy systems and gives all your applications access to a continuous stream of intelligence.
Replicating applications – Where business agility is constrained by the pace of change in the legacy application, using patterns such as the strangler pattern to gradually rebuild and modernise the legacy application. This creates the flexibility to scale offerings and accommodate different application workloads.
Separate tightly integrated systems – Businesses can layer and modularise systems using APIs, microservices and containers while continuing to disjoin data and infrastructure. In doing so, they use service decomposition to break apart dependencies that make systems vulnerable and create rigidity, yet still, combine functions when they belong together.
Dissociate investments from individual projects – Companies can invest continually in evolving and improving systems rather than on one-off projects, making spending predictable and preventing technical debt.
Distinguish essential differentiation from unnecessary differentiation – Companies need to identify when and where they would benefit from strategic differentiation, as well as when systems will not.
They can use commercial, off the shelf systems for non-differentiated activities and avoid needless customisation and duplication – this not only saves money and avoids technical debt but also helps the organisation focus on adding value. A simple goal organisations should adopt is building what differentiates and buying what doesn't.
Looking ahead
The steps that companies take now on their exponential IT journey will prepare them for a future where technological change is the only constant.
Exponential IT must be a way of life, not just an endpoint. Systems built today will be disrupted tomorrow. Companies simply cannot expect static investments to continue returning value. Being mindful of how the future of systems and, consequently, future of IT itself is evolving will help companies successfully ride new technological waves and sustain business agility.