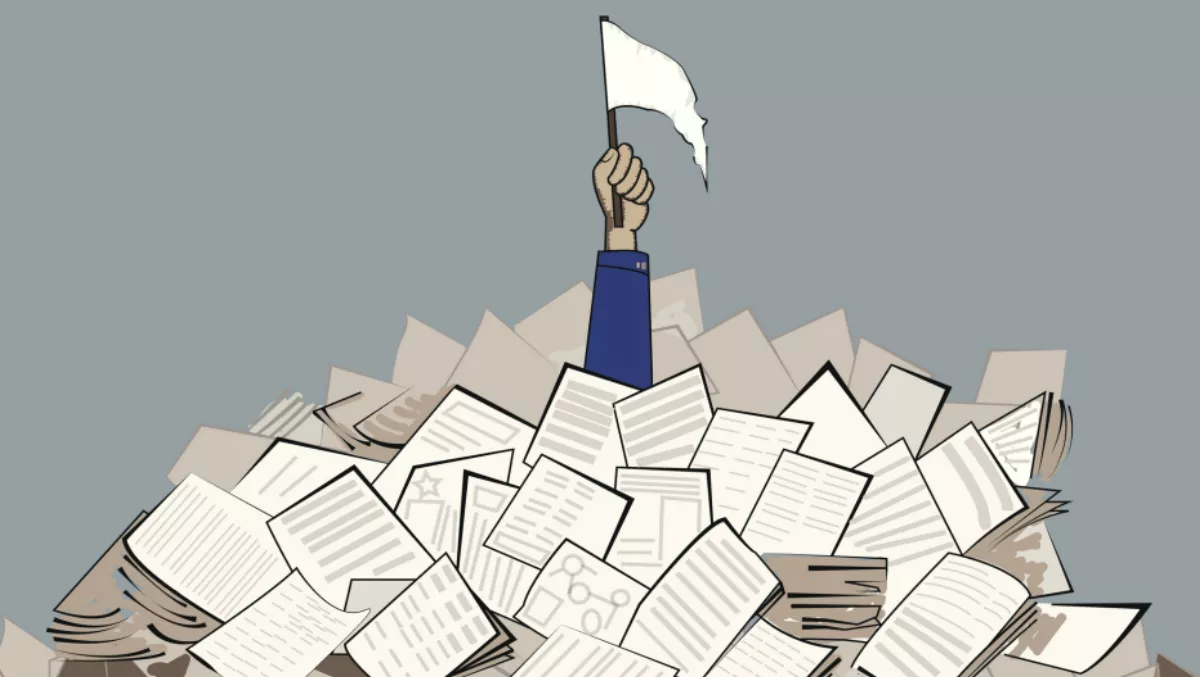 CASE STUDY: Information Leadership transforms operations at Electronet
FYI, this story is more than a year old
Digital transformation has affected businesses around the country in a host of different ways, but something the majority have experienced (or are due to) is legacy technology holding them back.
And so was the story at Electronet, the West Coast's leading domestic, industrial and commercial electrical contractors.
With a team made up of designers, surveyors, technical staff, project managers, inspectors, electricians and line mechanics in an increasingly digital environment, clarity on what was being done at any given moment with ready access to all documentation was crucial to ensure proper management of projects.
The actual process of creating documents that are easily retrievable in order to make sure everything was done in accordance with specifications was time-expensive, with users having to manually add metadata – which was sometimes avoided by staff simply because of its tedious nature.
Co-founder and director of Information Leadership (IL), Sarah Heal says Electronet came to them wanting a user-friendly way to manage all of their project information.
"With many projects on the go, solid document control is really important to Electronet. IL designed a quick and easy-to-use way for staff to store and manage their project documents," says Heal.
"This was done without compromising the ability to find content and now staff have an accurate and sophisticated search engine that delivers the right result at the right time.
Entering content is now as simple as drag and drop into Windows Explorer, with the automatic addition of metadata behind the scenes enabling all content to be easily browsed with a seamless user experience.
IL were able to attain this balance through the use of Smart Metadata and Autofixer, which are hosted from Azure and enables Electronet to utilise these products in a mixture of libraries that manage smaller projects.
Through the use of folders in each library, Smart Metadata is able to automatically set metadata based on the folder name. This allows for drag and drop functionality, which works seamlessly with One Drive for Business. Users no longer have to take the time to select required metadata, but metadata is still being tagged against the documents
"Electronet also wanted to get away from using on premise systems that consumed time and effort to maintain," Heal says.
"Information Leadership developed and implemented a migration plan for Electronet that moved their content to the cloud seamlessly.
General manager of assets and engineering at Electronet, Rodger Griffiths says the system implemented by IL enables staff to make better decisions.
"To create a company-wide document management system to store all our critical docs that are easy to find when needed has provided for better strategic business decisions based on easy to find, accurate information when needed," says Griffiths.
"We have worked with IL for a number of years. We have found them to be helpful, knowledgeable and professional.
Heal says IL are experts in modern document management, and looks forward to helping other clients like Electronet.
"We can help organisations with the design and implementation of systems that manage critical documents such as contracts, personnel files, policies and procedures, health and safety information and much more," Heal concludes.
Click here to find out more.