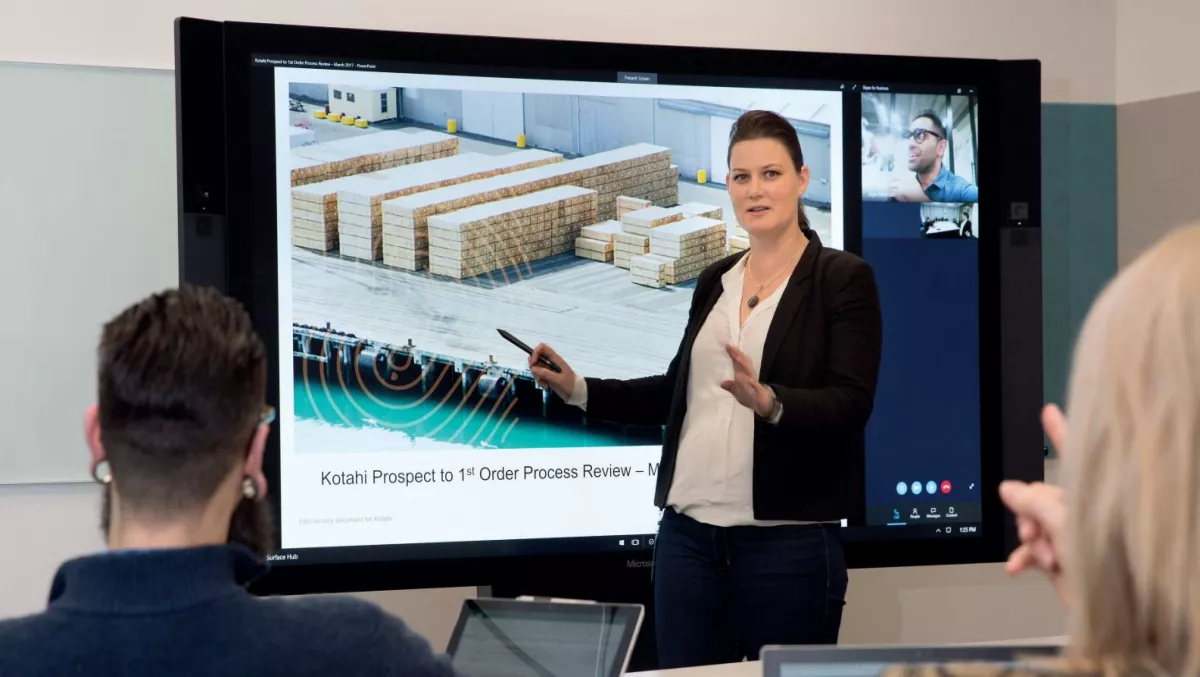 Case study: Microsoft empowers Kotahi, NZ's largest supply chain collaboration
Mon, 27th Nov 2017
FYI, this story is more than a year old
Kotahi is New Zealand's biggest supply chain collaborator, shipping and pooling container cargo from more than 40 of the country's leading export and import companies.
Last year the company decided to take the first steps toward digital transformation. It moved into one of Auckland's most modern buildings, bringing an open plan workspace and collaboration areas to its team.
"IT and digital are changing the world," comments Kotahi's enterprise architect Lauren Percy.
"We knew we needed to be more digital. As part of our journey, we looked at how technology can simplify our interactions with customers and teams.
Old software programs and phones were out the door and replaced by newer technologies such as Skype and Microsoft Surface Hub.
The 84-inch Surface Hub is a collaboration device that groups can use to integrate presentation and digital whiteboard capabilities, as well as video conferencing.
According to Kotahi's customer experience manager Sharon Lee, the company is a collaborative company at heart. It encourages both its teams and customers to brainstorm with them – and it makes everyone more experimental.
"Interacting on a widescreen format makes it easier to present and discuss data and if people are curious about different values, they have the freedom to get up and check it for themselves," Lee says.
"When customers see how easy and inviting the Surface Hub is, they're inspired to share thoughts, push the boundaries and test what's possible."
Whether at the first stage or in the midst of digital transformation, inspiration is never far away.
To find out more about how you can push your own boundaries with Microsoft Surface Hub, click here.