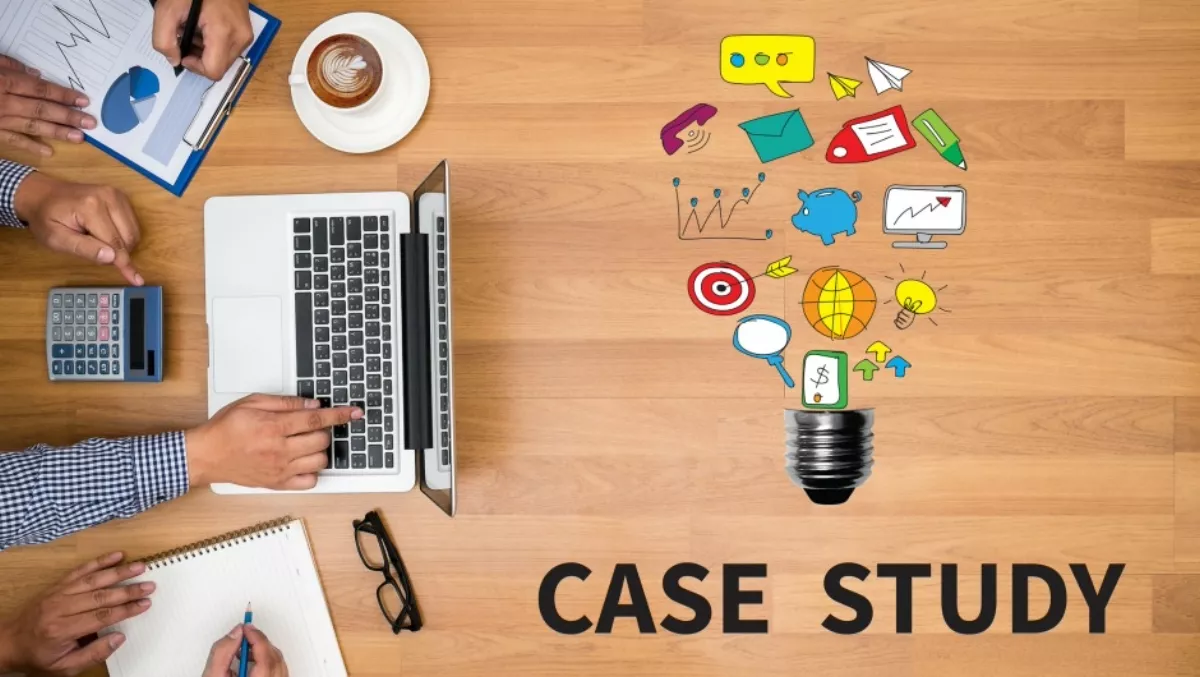 CASE STUDY: Nimble Storage and Fly Buys NZ partner for digital transformation
FYI, this story is more than a year old
Loyalty New Zealand owns and runs the Fly Buys customer rewards program in New Zealand. 2.4 million customers who spend with Fly Buys clients earn Fly Buys points that they can then redeem for goods and services from the Fly Buys online rewards store. In order to issue over 400 million Fly Buys points each year Loyalty New Zealand processes over 100 million transactions per year representing NZ$11.5 billion (US$7.42 billion) of retail spend through its collation of 55 client businesses.
The company also provides data and analytics services to the Fly Buy rewards program, Fly Buys merchants, and other customers through its wholly-owned data and analytics business, Lab360.
Challenges
In early 2015, Loyalty NZ was facing some big decisions around the renewal of critical parts of its IT infrastructure. In particular, the EMC storage arrays that had supported the business for more than five years, were reaching the end of their maintenance contract.
"Our legacy storage was also causing problems as our business continued to grow," says Duanne O'Brien, Chief Technology Officer at Loyalty NZ. "It could no longer provide the performance and reliability required by our existing business critical applications to process the volume of data that was coming in from our retail clients."
"In peak times, we would have to take data files from our clients and hold them overnight and break them into parts just to fit them in our batch window. The bottleneck was in the performance of our SAN."
Duanne says further problems were caused by an increasing number of failures in the SAN and subsequently in the applications it was supporting. This resulted in jobs needing to be re-run, causing further delays in getting results out to customers and ongoing impact to the business.
"We were also faced with the situation where we were unable to take on any more processing load as we simply had no capacity. This was constraining the overall growth of the business and we knew we had to find an alternative."
A Nimble alternative
After considering a number of options, a decision was made in late 2015 to implement a Nimble Storage CS300 storage array in the company's main data center in Auckland.
"I am all for recognising and exploring modern and innovative ways of doing things," says Duanne. "Nimble Storage appealed to us because it represented a technology step-change and was clearly head-and-shoulders above anything else on the market."
The initial CS300 SAN was deployed over a period of two months and quickly began supporting a range of applications including VMware, Microsoft Windows, Oracle and SQL databases, SAS, SAS VA and CommVault.
Business benefits
With the new array up and running, Loyalty NZ quickly noticed a range of significant business benefits.
"Our batch window for processing was eight hours and in the past we had regularly failed to get all work done in this time frame," says Duanne. "With the Nimble Storage SAN in place, what used to take eight hours could be completed in just two-and-a-half hours. It was a very significant improvement."
Processing was also improved because SAN failures had been removed. The higher performance meant customers could receive points into their accounts up to 24 hours faster than had previously been possible. Essentially Nimble Storage had assisted in closing the significant app-data gap that could not be handled by its legacy EMC infrastructure, and was impacting Loyalty's end customers.
"Our service operations team no longer has to worry about closely monitoring batch runs and restarting them when failures occurred," says Duanne. "Everything is now completed smoothly in a fraction of the time."
Following the success of the initial Nimble Storage implementation, a decision was made to deploy a second CS300 storage array at the company's second data center in Wellington. The array was installed within a month and, together with the Auckland array, provides a total capacity of 60TB.
"In each data center we were able to reduce the footprint required for storage," says Duanne. "This is particularly important when rack space is tight and we are also keen to keep a lid on our power and cooling costs."
As well as supporting the company's core loyalty programs, the Nimble Storage arrays are used to support everything from web sites to images of virtual machines.
The storage also underpins the Lab360 business unit which provides data and analytics services and consulting to other companies. The company sees Lab360 as a business that will experience significant growth during the next few years.
Duanne says Loyalty NZ has also implemented Nimble's InfoSight management portal to provide holistic oversight of the storage arrays.
"High performance is expected these days, but actually not enough. There is a modern expectation that you will be using analytics to drive digital business transformation and really understand what is going on within your Infrastructure environment, and InfoSight is certainly in that space, which is part of why we decided to go with Nimble Storage," he says. "The remote monitoring capability is very attractive and allows us to focus on other things."
Loyalty NZ is currently planning for the implementation of a third storage array, and expects this to be in place by the end of this year. The extra capacity will enable the company to continue to grow and provide better service to its customer base.
"When you are making significant commitments to capital expenditure you want to invest in things that can be a silver bullet to a problem at hand, and I've been able to achieve this with the best of breed Nimble deployment," says Duanne. "It's given us the solid storage foundation we needed to underpin our future plans."
Related stories
Top stories