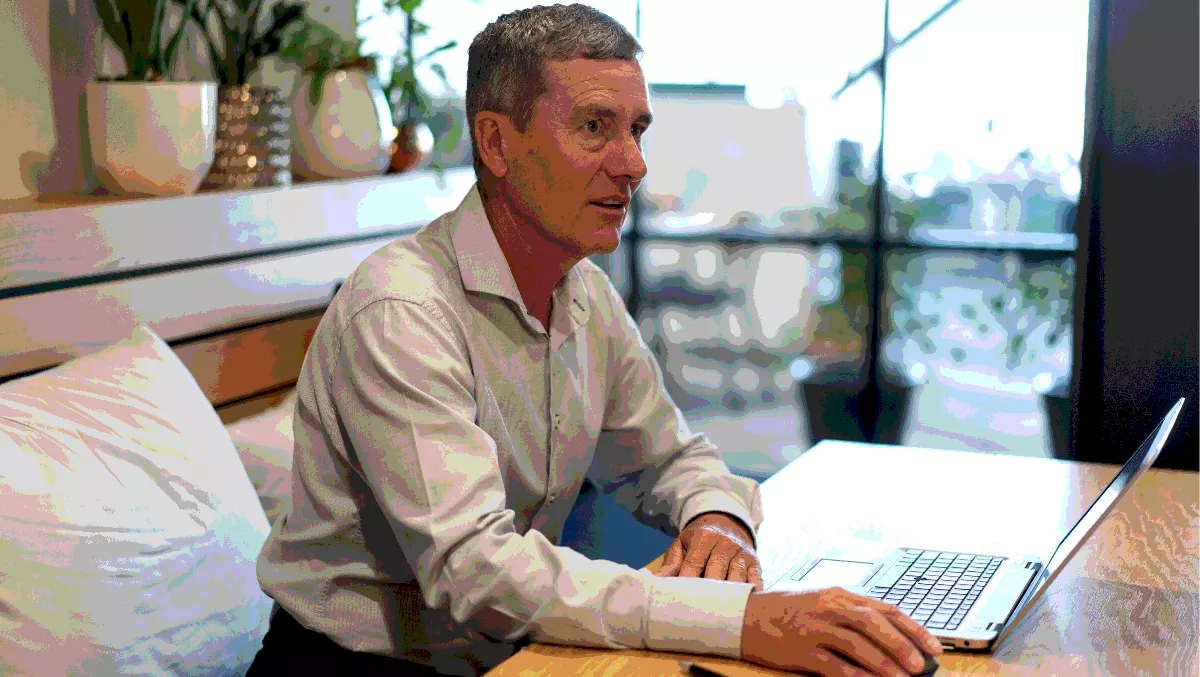 Case Study: Optimation helps Medical Council unlock the power of low-code
Thu, 28th Nov 2019
FYI, this story is more than a year old
Healthcare is a vital part of New Zealand society, and having a system the public can rely on to safely manage the registration and certification of doctors is imperative.
That's what Optimation helped build for the Medical Council of New Zealand (MCNZ).
The Medical Council registers doctors in New Zealand and carries responsibilities in the areas of standards, conduct and competence.
MCNZ manages its principal business of practitioner registration and ensures legislative compliance, through its core system 'MedSys'.
To improve the efficiency and capability of this function, Optimation worked with MCNZ over several years to create MedSys, a system for managing practitioner registration and ongoing certification management requirements.
The bespoke MedSys system is based around workflows rather than simply being a data recording system.
A workflow engine is a software that helps to manage complex business processes, like a series of repeatable tasks that lead to accomplishing a business goal.
Having these trackable workflows makes sure everything goes to plan, following the right process in the right order.
Automating the workflow means that when a task is completed, the software automatically prompts whoever or whatever is next in line that it's time for this task to happen.
Optimation worked closely with MCNZ throughout the entire development process, which meant it developed a comprehensive understanding of their business requirements and how they worked.
Its work covered the design of the system, software architecture, software development, testing, and data analysis, migration strategy and implementation.
It also provides ongoing support and enhancements.
MedSys comprises a central registration database and a workflow engine that is designed to intuitively and automatically guide users through processes, step-by-step.
The system is fully integrated with MCNZ's existing electronic document and records management system.
Choosing a low-code strategy
When used in combination with design thinking, low-code development means people can rapidly get to a point where they see if an idea or proposed solution is on the right track, often by co-creating models or prototypes with end-users.
At that point, Optimation can test, refine, and deploy fast, or discard an idea before expending too much time or effort on it.
Regardless of the specific development methodology used, the focus is on finding pragmatic ways to deliver a Minimum Viable Product at the earliest stage possible.
Delivery general manager David Norman says, "We put a roadmap together for MCNZ and talked to them about the opportunities that using something like Outsystems would give them and they came on board.
"They are doing the key three major projects this year in Outsystems as opposed to using a legacy .net applications, and that's working really well.
Norman says his team is pleased that the implementation has allowed Optimation to validate the effectiveness of Outsystems.
"We have seen a 50% reduction in the time taken to deliver functionality in low-code platforms, as opposed to doing it in a traditional way.
"We're in a really good position with MCNZ because we know their environment, so we can validate this easily.
Norman says the real clincher came when they found ways using Outsystems helped speed up the rest of MCNZ's processes, with an example being the ability to generate electronic versions of many of the forms doctors needed to fill out.
This also allowed them to capture data that previously wasn't being digitised so the information could be validated and analysed.
"We're starting to see that using Outsystems is improving business processes with MCNZ outside of what we would traditionally have done in their core applications, and we're starting to see them think about how can they shift the way their business operates to leverage some of the power this has delivered," Norman says.
Leveraging integration across core systems
Optimation CEO Alex Bouma says the real value to MCNZ was being able to leverage Optimation's knowledge of how to integrate seamlessly with their backend systems to progressively roll out new digital initiatives.
"Where a lot of organisations often go wrong is they'll do point solutions," Bouma says.
He gives the example of businesses enlisting a service provider to create a mobile application or website.
"By doing that in isolation and outsourcing those things in isolation, they often set themselves up to be disconnected from the core and lose the opportunity to unlock the information and value that sits within those critical core systems.
Bouma adds that Optimation is heavily invested in its partnership with Outsystems, which is backed by analyst Gartner and Forrester' positioning of them as leaders in the low-code application development market.
"When you start talking about bespoke business process implementation using low-code, we see Outsystems as the clear leader.