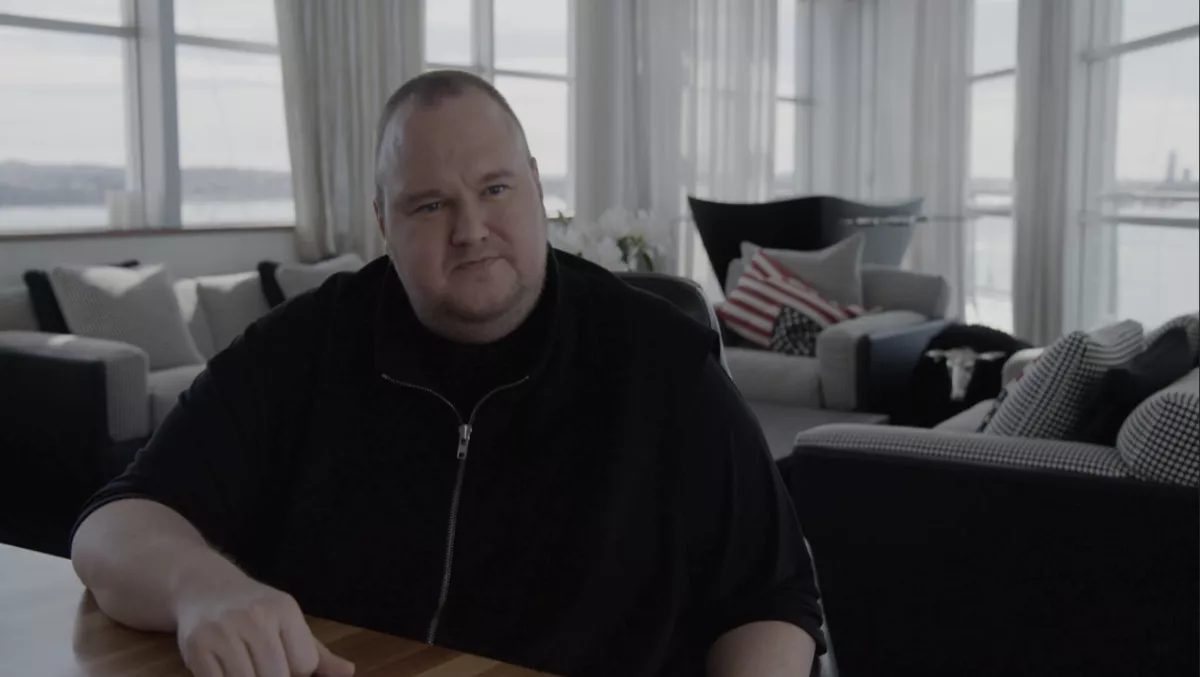 Caught in the Web: Kim Dotcom documentary to screen at NZ Film Festival
Mon, 17th Jul 2017
FYI, this story is more than a year old
By Julia Gabel, News Editor
In January 2012, Kim Dotcom was arrested at his Coatesville home in a series of raids that involved 70 New Zealand police officers.
Dotcom, along with three coders, were arrested on a range of charges relating to alleged copyright infringement by Megaupload.
Kim Dotcom: Caught in the Web tells the story of the internet entrepreneur, tracing his origins in Germany and his move to Hong Kong where he founded the file-sharing site Megaupload, through to his arrival in New Zealand.
The film covers Dotcom's ongoing legal battles with the US government and the entertainment industry.
The film is directed by film maker and University of Auckland academic Professor Annie Goldson.
Kim Dotcom: Caught in the Web has already screened at the South by SouthWest Festival in Austin, Texas.
Following the screening, Rolling Stone writer David Fear wrote, "whether you think he [Kim Dotcom] is a hero or a heel, you're bound to leave the film with your preconceptions shattered.
Telling Dotcom's story naturally led to a conversation about some of the biggest questions of the digital age, says Goldson, a Professor in Media and Communication at the University's Faculty of Arts.
"As a character Kim Dotcom has a rollicking backstory, but as important as the narrative is the analysis of the issues underlying the 'Dotcom case': piracy and file sharing, privacy and surveillance and sovereignty.
The film alternates between Dotcom's story and a discussion driven by a range of international commentators, including Professor Laurence Lessig (Harvard), founder of Creative Commons and 'Anonymous scholar' Professor Gabriella Coleman (McGill), journalists Glenn Greenwald, Robert Levine and David Fisher, founder of Wikipedia Jimmy Wales and musicians Moby and Smudo.
In the making of the film, Goldson interviewed over 70 subjects in the US, Germany, Hong Kong, the UK, Australia and New Zealand.
"Dotcom is seen by some as a commercial genius, like many entrepreneurs pushing the envelope and working in the 'grey zone', a kind of disruptive innovator. Others believe he is a simple thief, acquiring huge personal wealth off the back of the labour of others.
Goldson says the production team were eventually able to negotiate access to Dotcom's personal archive as well as conducting an eight-hour interview with the man himself.
"The University of Auckland has provided invaluable support, not just allowing me to work hard on the film as part of my research, but also assisting us in developing an interactive website that we will use to host a range of materials that we just couldn't fit into the film," says Goldson.
Recently appointed a Fellow of the Royal Society, Goldson (ONZM) is the writer and director, co-producing the film alongside the German-born and Auckland-based producer Alex Behse, whose other credits include Poi E: The Story of our Song and Ever the Land.