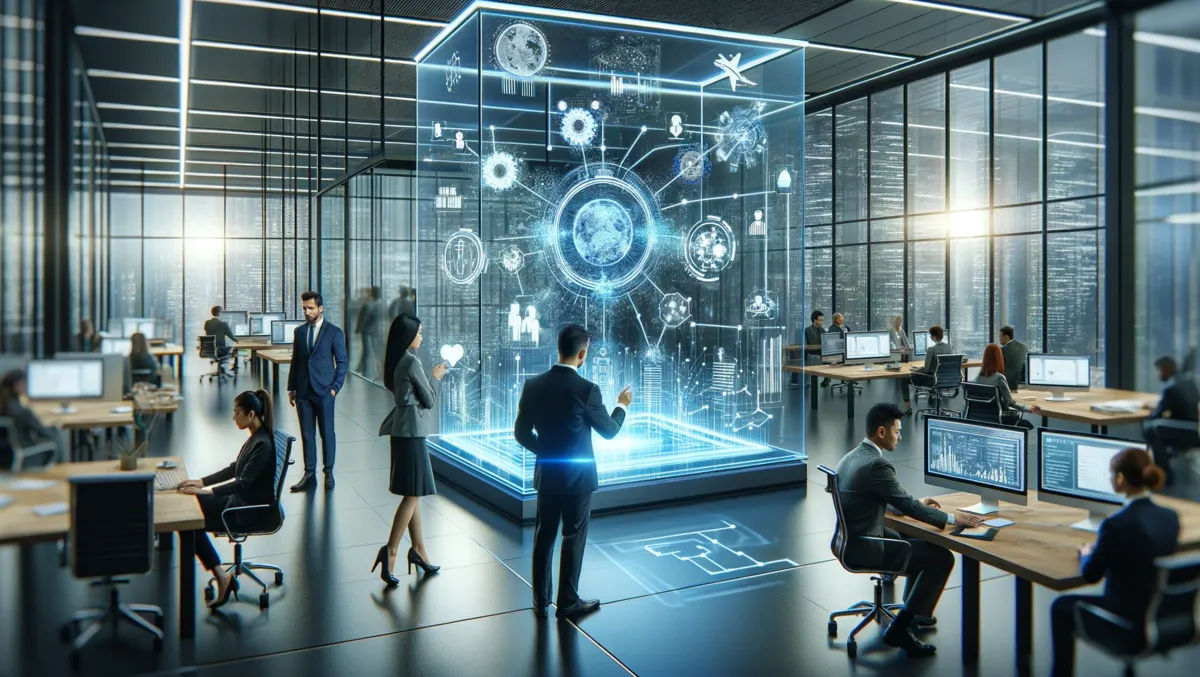 Celonis acquires Symbio, launching AI-driven 'Process Cockpit'
Tue, 14th Nov 2023
By Tom Raynel, Managing Editor
Global process mining technology leader, Celonis, has announced its procurement of Symbio, an AI-driven business management software provider. In association with this strategic acquisition, both companies have made public their advantageous version of the 'Process Cockpit'. This initiative offers managers and employees a unified end-to-end process experience, facilitating the deployment of best work practices synchronised with real-time performance metrics and monitoring.
The newly redesigned processes have been made freely accessible to all employees via Symbio's Navigator, completely integrated within Microsoft Teams. Consequently, users can analyse how their current procedures operate and interact, enabling the design of an optimal process according to real-world data. Such a facility allows organisations to improve operations by eliminating unnecessary steps, simplifying processes, establishing standards or automating tasks to enhance efficiency and effectiveness.
This mining-first approach ensures process improvement that is consistently data-driven at each stage of the process management life cycle. For system transformations, it brings about a more accurate understanding and precision of process comprehension, thereby reducing unanticipated risks when switching systems and making changes comfortable for business users. Alex Rinke, co-CEO and co-founder of Celonis, stated, "With Celonis and Symbio joining forces, we have made a huge leap towards providing our customers with an even richer class of process intelligence."
Symbio enhances the capabilities of the Celonis platform, bringing to one place the best of process mining and process management. Rinke added, "Customers will now be able to not only mine their processes to identify opportunities and capture value, but also design their processes with a modern, AI-assisted process modelling solution."
Echoing the synergy between the two companies, Oliver Zeller, CEO and co-founder of Symbio, mentioned that combining their expertise in workflow analysis with Celonis' leading process mining technology brought to their extensive joint customer base an employee-centric process intelligence at scale. "This enables every employee to improve their day-to-day operations and is critical for companies undergoing process- and system transformations, as they are now able to redesign their processes based on the world's best process insights."
Etienne Kneschke, Executive Director Business Process Management at KARL STORZ SE & Co KG, has applauded the collaboration of the two frontrunners in process mining and BPM. He commented on how the alliance has empowered their company to optimise their business processes entirely system-agnostically.
A recent Gartner assessment of the process modelling market emphasised that business process modelling increases the likelihood of a successful digital business transition and change during disruptive times. This perspective becomes highly significant in aligning, adapting, and modifying these processes to capitalise on opportunities that ride waves of disruptive change, especially true for digital optimisation and transformation initiatives.