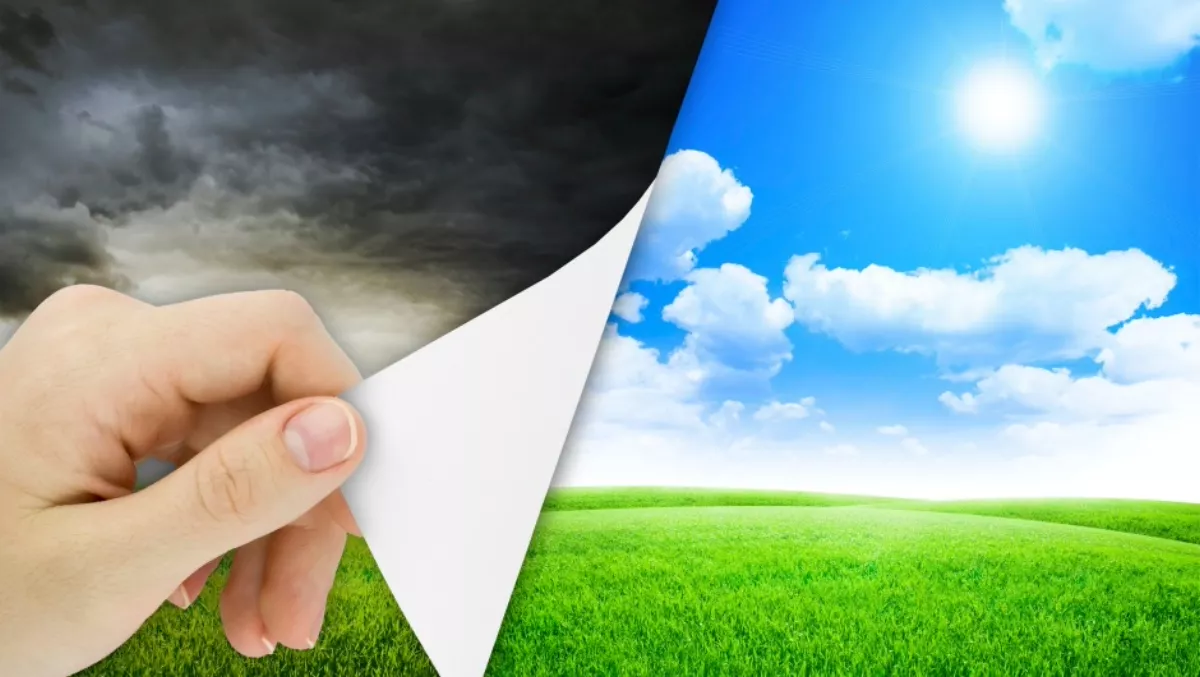 Change is brewing: Leadership shakeup over at Spark
FYI, this story is more than a year old
Change is brewing over at Spark, with the New Zealand telecommunications firm today announcing a raft of changes to its leadership team.
Managing director Simon Moutter says the changes to its starting line up will help steer the company through its next phase of transformation, with the changes reflecting both a commitment to building capabilities for future growth and sound succession planning.
"I have been in discussions for some months now with various members of the Leadership Team about what they want for the future and equally what the company wants – ensuring we have the team ready to see the company through the next period of significant change as we strive for a return to growth," explains Moutter.
"Some of these changes won't take effect for several months but I wanted to announce them all together as a comprehensive package, to ensure clear visibility through FY17 and beyond," he says.
Current CEO for Spark Digital Tim Miles will move on from the company towards the end of 2016. He will continue on as non-executive chairman of both CCL and Revera, Moutter says.
"Tim has been in the thick of the action in this company – leading Spark Digital through a period of tremendous repositioning," he says.
"His enduring legacy can be felt every day in Spark Digital's customer-inspired culture and through our market leadership in Platform IT (Cloud) services – which the company wasn't really a player in when Tim arrived at the beginning of 2013.
Miles will be replaced by current CFO Jolie Hodson.
"She's a significant talent for the organisation and a natural leader; she's also a very commercial, customer focused and pragmatic executive who's delivered on everything she's been asked to do," Moutter says.
"I'm confident she'll be an excellent leader of Spark Digital, taking the business to the next level of its evolution.
Hodson will officially take over from Miles towards the end of this year.
Rod Snodgrass, CEO Spark Ventures is also amongst those leaving the company.
New CEO Spark Ventures: I intend to select a new CEO for Spark Ventures from the internal talent pool within Spark and will be opening the selection process to a number of invited candidates in due course. Spark Ventures has played an important role in our transformation to date and, as we evolve our strategy to "Ventures 2.0", it will continue to be influential in setting the company's forward-looking agenda.
Mark Beder will lead the new Spark Connect unit as chief operating officer and will join the Leadership Team from July 1.
Claire Barber, currently general manger for change and technology, will now lead Spark Platforms as chief digital officer. "Claire has done an outstanding job delivering the Re-engineering Programme and putting that new capability to work in a 'digital first' manner," Moutter says.
"She's the best person to take the reins to deliver the next evolution of digital platforms and customer experience that will be crucial to our future success."
"The company is about to enter what I think will be another significant and very exciting period of change," Moutter explains. As a result, current Spark Connect COO David Havercroft will move into the chief transformation officer position.
"Over the past four years, we've gone through enormous change in our core business, we've rejuvenated the company at all levels and we've transformed from Telecom to Spark," says Moutter.
"It's required every one of us to step up to the challenge and collectively give our all; and the Spark Leadership Team has certainly done that. It's been a privilege for me to work with a team of such calibre on this transformation," he explains.
"Leadership succession is something many companies grapple with. This announcement shows our determination to do this right and ensure Spark New Zealand has strong, effective leadership for the period ahead," Moutter says.
"I'm particularly proud that the majority of the above moves involve the promotion of our own people. It's a testament to the depth and quality of talent we have within the organisation – and this will continue to underpin our success as New Zealand's leading digital services company," he adds.