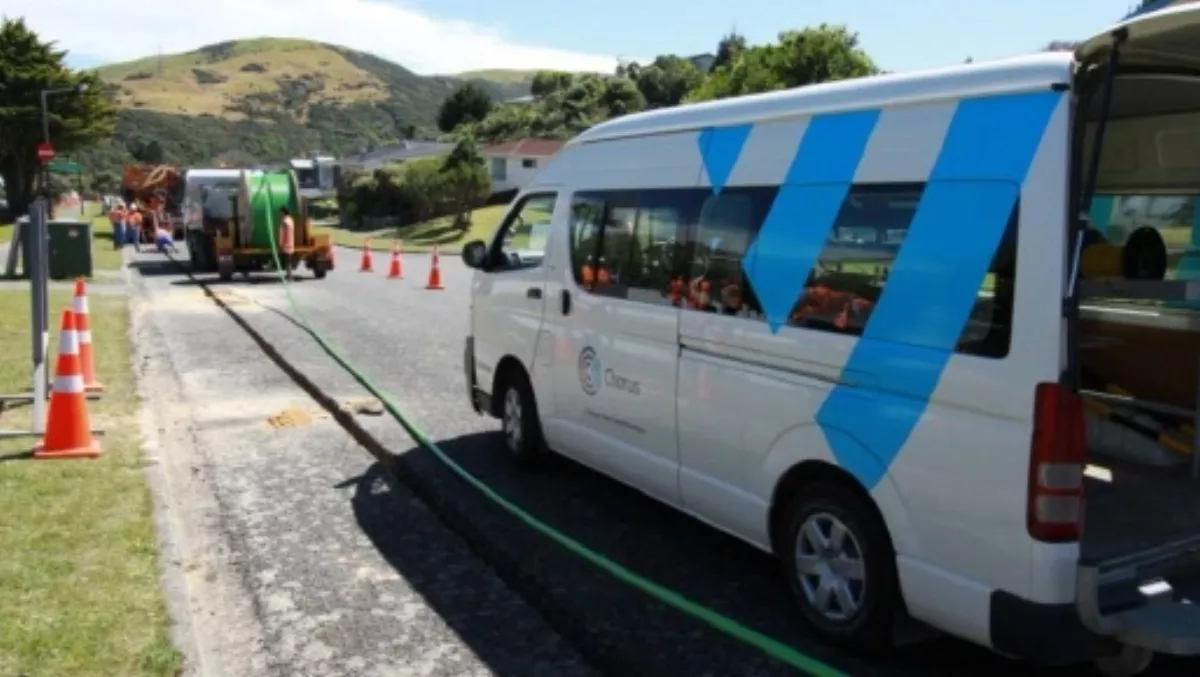 Chorus gets reprieve as govt holds price regulation
By Pattrick Smellie,
Fri 8 Feb 2013
FYI, this story is more than a year old
Telecommunications network operator Chorus has been given some breathing space over price regulation of its ageing copper lines after Communications Minister Amy Adams put the regulator's plans on hold pending a wider review of rules governing the sector.
The Commerce Commission won't be able to implement cost-based prices on unbundled bitstream access services on Chorus' copper lines until Nov. 30, 2015, while the government embarks on its review and makes any changes, Adams said in a statement.
The decision comes after Telecommunications Commissioner Stephen Gale surprised the Beehive when flagging plans to impose a monthly regulated price of $32.45 for UBA, down from $44.98 at present.
What rankled policymakers was that the draft determination seemed to undermine the government's stated aim of rolling out a nationwide fibre broadband network through subsidising Chorus and other partner companies, by making cheaper services on legacy copper more attractive to end consumers.
"Increased certainty around the transition path from copper to fibre will promote development of retail fibre products, boosting the ability of New Zealand homes, businesses, schools and hospitals to maximise the transformative potential of these technologies," Adams said.
"One common message I have continually heard from consumers and industry is that they want certainty."
Chorus estimated the decision could shave 40 percent from its annual earnings, and the stock plunged after the announcement last year. The shares were unchanged at $2.86 yesterday.
"From an investor's perspective it's a good outcome," said Shane Solly, portfolio manager at Mint Asset Management.
"It's appropriate to take some time to review policy implementation, to slow down and take a holistic approach."
Adams has ordered a review of the Telecommunications Services Obligation and a wider review of the policy framework regulating telecommunications services.
The reviews will focus on long-term interests of consumers, while taking into account market structure, technology developments, competition and network investment, she said. Any legislative changes will be ushered through by the end of this year.
The announcement comes after submissions on the regulator's draft report showed a divide between those investing in the network, including Chorus, and those purchasing services from the company and group's representing end-consumers.
The Telecommunications Users Association said in its submission this week that it was "gravely concerned" over the potential for political interference after the commission had followed the law as it's written, fearing it could undermine the regulator's good work.
The lobby group said Chorus shouldn't have been surprised by the draft decision, with the industry discussing the law at some length in the lead-up.
Wholesale prices for access to the copper lines were averaged as a result of legislation enabling Telecom to carve out its Chorus unit last year, something that annoyed rival telecommunications companies who said it would lift their costs.
At the time of the enabling legislation, Ministry of Economic Development officials downplayed concerns about the impact on copper-line prices, saying it wasn't "deemed significant" and that any increase in UCLL pricing may "have the positive impact of encouraging more investment and innovation on fibre."
By Paul McBeth - BusinessDesk