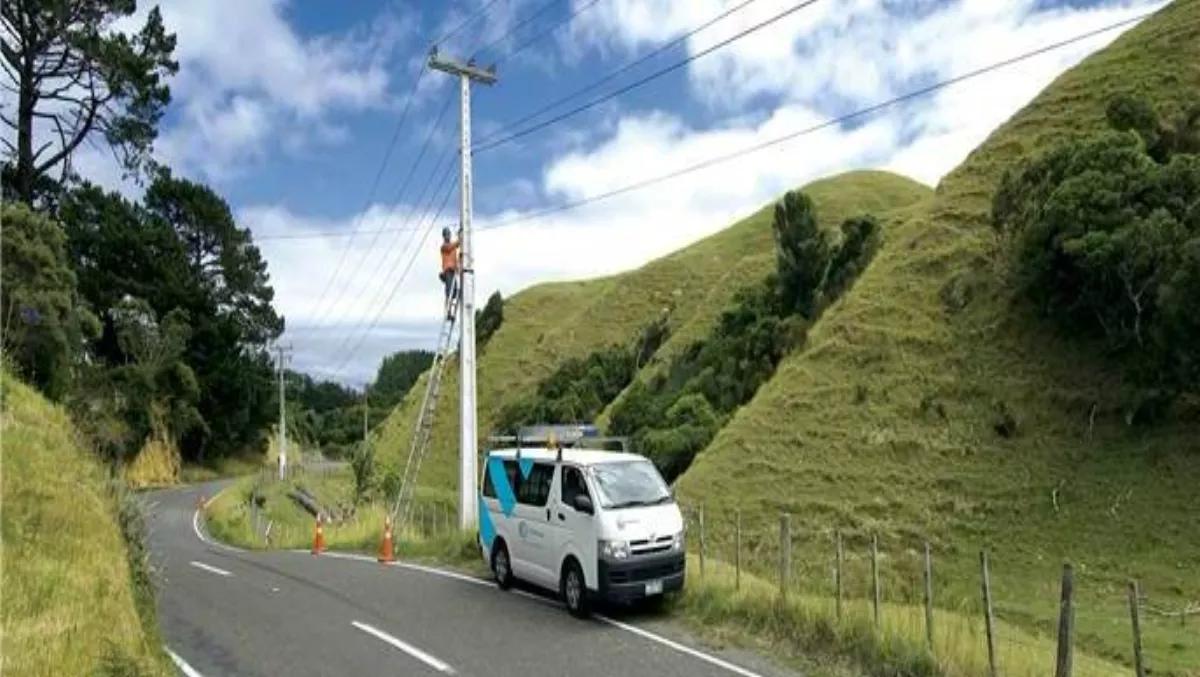 Chorus hits back at fault claims: Our network isn't old
FYI, this story is more than a year old
Chorus responded to reports last week regarding the high number of weather-related faults to its copper network causing issues with several New Zealand internet service providers. Last week, Spark placed blame on Chorus when a sharp spike in broadband and landline faults were experienced by Spark customers.
Spark last week said fault-related calls into its call center reached over 6000 per day, 30% higher than a few weeks ago.
General manager of Spark Care, Bridgette Dalzell, said the impact on Spark customers was 'severe and widespread'.
At the time, Dalzell said Chorus had warned Spark and other service providers that customers might have to wait for up to two weeks to get faults fixed over the current winter.
"Many of our customers find it unacceptable that they have to wait many days or even weeks in today's connected world to get their services back up and running," Dalzell says.
"We agree with them and we're urging Chorus to bring on more technicians," she states.
Meanwhile, Chorus says it has indeed been experiencing a usual spike in the number of weather-related winter faults, coupled with an 'unusually high' number of incidents of damage to its copper network caused by third parties.
"There is no doubt that heavy rain and lightning has an impact on the copper network, but each year Chorus has a plan in place to deal with the increased workload during the winter months and we share this plan with all internet service providers," explains Chorus general manager of Infrastructure, Ed Beattie.
"What does not help, though, is when third party contractors damage our network, as was the case in Auckland last week when a property developer cut through a cable on our network, leaving more than 1600 consumers without service," he says. "This would have caused a large increase in calls to internet service providers' call centres."
Beattie says Chorus has a number of initiatives underway to help deal with the winter fault increase, including recruiting more technicians.
"What does help us though, is if customers via their internet service provider were timely in reporting faults so we can get on to fixing faults quickly," he adds.
"In extreme cases it may take a number of days to repair faults, but this is often due to the fact that some consumers live in more remote parts of the country, or in the case of Auckland this week, have been the victim of an extreme weather event and accessing sites in a safe manner can take time," says Beattie.
However, Beattie says Chorus strongly rejects claims that current fault loads are connected to the age of the copper network.
"Chorus' copper network is of a high quality and provides a fantastic service to millions of people every day," he states.
"Chorus has invested heavily in this network over the past 5 years, and this has resulted in significantly-improved services for consumers.
"Thanks to this investment, about 80% of households can now get VDSL and the average speed across Chorus' networks has increased from 10Mbps to 28.5Mbps," Beattie says.
According to Chorus, Fault levels have been trending down in the past five years and on average Chorus fixes about 34,000 faults per month on its copper network.
Faults received in June were 38,000, about 16% above volumes for summer months.
As of last week Chorus is managing about 3000 faults and there are undesirably long lead times in the following areas:
Waikato region currently has 436 faults. The estimated average time to repair a fault is currently 75 hours
Auckland region currently has 1615 faults. The estimated average time to repair a fault is currently 48 hours
Upper South Island currently has 170 faults. The estimated average time to repair a fault is 31 hours
Related stories
Top stories