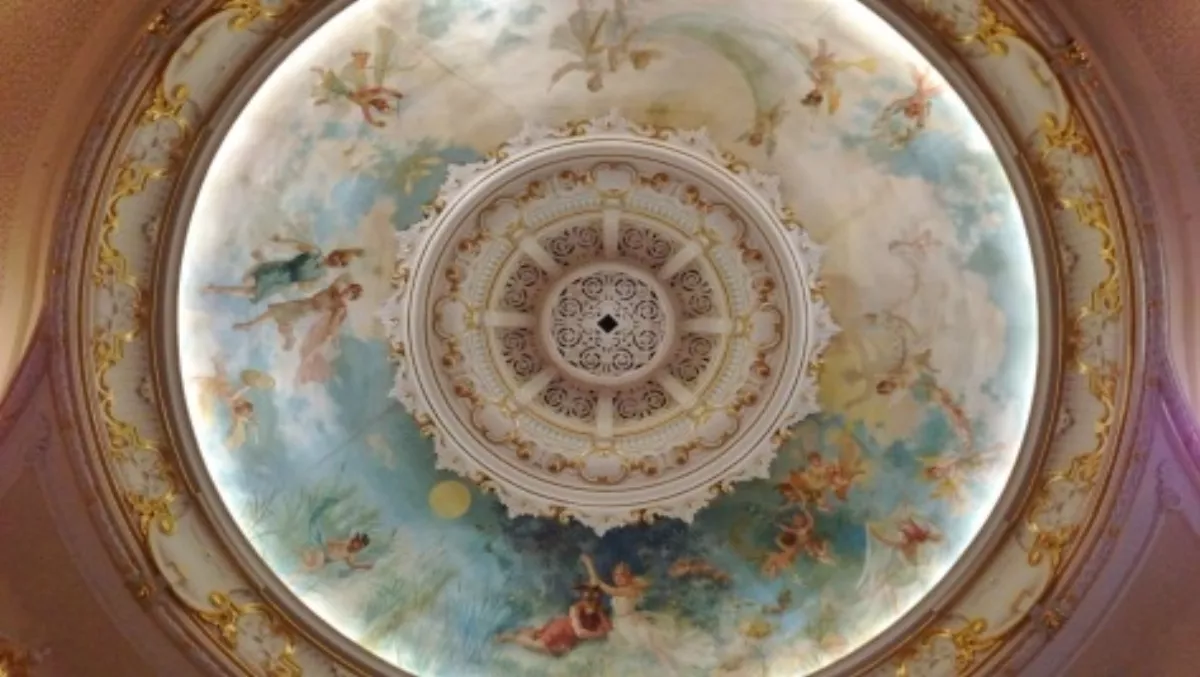 Christchurch theatre selects Priava cloud technology for restored venue
By Shannon Williams,
Wed 19 Nov 2014
FYI, this story is more than a year old
Cloud-based venue management software company Priava, has announced that the Isaac Theatre Royal in Christchurch has deployed the organisation's venue and event management booking system in the lead up to the theatre's reopening this month.
Extensive restoration and redevelopment over the past three years will allow the theatre to offer 21st century facilities within an historic Edwardian setting, much of which has been rebuilt and restored since the earthquakes.
The theatre selected Priava as a key technology enabler to support the booking and ongoing management of its growing volume of events, many of which are produced by the country's national performing arts companies.
Priava's purpose-built enterprise venue and event management booking system incorporates all the complexities involved with multi-venue availability, including event logistics, catering, equipment and resource requirements, and was designed to add value and a rapid return on investment to venue owners and operators,.
Offered in the cloud as a service, Priava enables venue managers to chart and plan future venue availability and review both customer history and ongoing operational trends in real time. The result aims to be both a boost to customer experience and enhanced venue management efficiency.
"Priava will provide the premium service our new venue requires and future proof the organisation as it is a fully cloud-based system which will be readily available across multiple spaces and enable our team to work remotely," says Neil Cox, chief executive, Isaac Theatre Royal.
The Priava cloud platform enables venue managers to work on multiple events at the same time, rapidly locate any event, contact or account record, manage calendars, and review confirmed events.
In addition, Priava will support and permit access for the theatre's external contracted agents who need to readily see what is booked into the theatre before opening client discussions. Priava will now enable agents to check venue availability without having to call the theatre first promoting proactivity and speed of engagement with clients.
"We needed total flexibility in the venue management system and one that was not only able to book single events but events within events, so we could gain a total picture and absolute visibility into everything that is happening at any time in the Isaac Theatre Royal," says Cox.
Prior to its closure, the Isaac Theatre Royal essentially had one auditorium for hire with a couple of accompanying spaces that very occasionally could be used for functions. As a result, all that was required by Cox and his team was a basic spreadsheet booking schedule.
The addition of three new function spaces to the theatre during the rebuild has meant that the theatre now has the ability to extend its business model to incorporate functions and corporate events that are separate to the main shows in the auditorium and which are mostly staged in the evening. As a result, the theatre can market itself as a venue for daytime meetings, conferences and seminars.
The Isaac Theatre Royal now markets to distinct market segments and each of these require different packages and experiences. At the same time, enhancements during the rebuild have allowed it to create corporate 'upsell' opportunities for show patrons ensuring that every attendee and client who visits the theatre has a memorable experience.
"In addition, we now have everything from international touring productions, concerts, comedy, orchestras and arts festivals to local stage shows and even the capability for film festivals. With a focus on innovation and with the venue essentially re-launching, we looked for the best available venue and event management booking system. Now, with Priava we can ensure that our planning is effective in managing every event in the venue," says Cox.
Cloud software has become a critical component of the venue and event management industry as users want to know they can access reliable and secure information quickly, at any time and from anywhere.
"Priava's inventory capability will also become a huge benefit to our technical contractors with the speed of converting bookings into end of line invoicing being a time-saving benefit to our administration staff and the organisation as a whole.
"Priava offers us the full solution, something new and very unique.  However, the solution is complemented with Priava's consulting industry expertise.  It is not simply a venue booking system but a fully integrated cloud-based venue rental solution that can manage a venue hire from first approach to final invoice – across the board.  It will support our brand as not just the theatre but the venue of choice in Christchurch," says Cox.