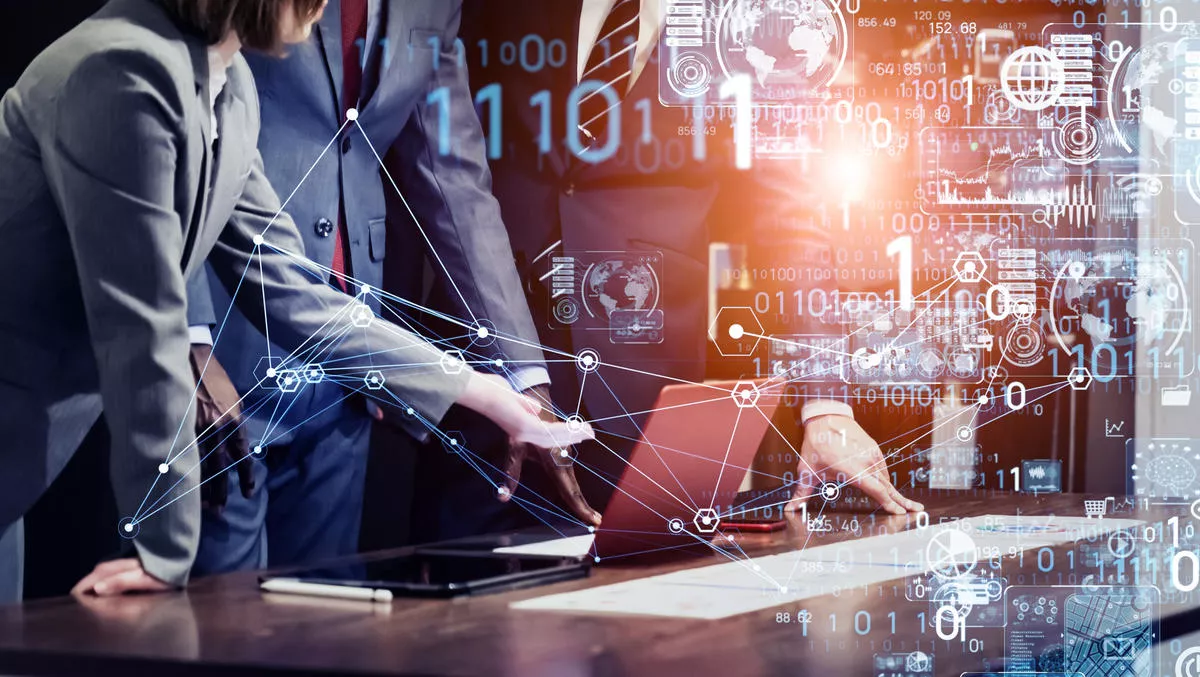 CIOs have more business influence as COVID-19 accelerates digital transformation
FYI, this story is more than a year old
The COVID-19 pandemic saw an increased amount of pressure piled onto business leaders as businesses were forced to accelerate their digital transformations at record pace.
As COVID-19 stressors and uncertainty piled up, many leaders, including CIOS, were tasked with taking on a range of new responsibilities.
In order to better understand how the CIO's role has evolved, Adobe partnered with Fortune to survey more than 500 CIOs across the U.S. (200), EMEA (150) and APAC (156) regions.
Adobe's research reveals that CIOs sit at the centre of virtually every major business initiative in today's digital-first economy, with 90% of U.S. CIOs (compared to 75% in EMEA and 85% in APAC) saying they feel pressure to digitally transform their business.
With vaccine distribution now on track, businesses are tapping CIOs to help shape their return-to-work plans to ensure that employees can work productively and safely from any location.
"Despite the enormous weight on our shoulders, CIOs are stepping up to the challenge," says Cynthia Stoddard, senior vice president and chief information officer at Adobe.
"Along with other business leaders, we have embraced our enhanced responsibilities and influence as an opportunity to further collaborate and succeed in today's new digital-first reality.
Enablers of the digital-first economy
According to Adobe, companies have been steadily taking on digital transformation projects for years, but COVID-19 put their plans on the fast track, which also quickly expanded many CIO roles and opportunities to drive progressive digital-first programs.
"Today, IT leaders sit at the nexus of their company's transformation and innovation efforts — providing a unique horizontal view and influence across the organisation," it says.
At least three-quarters of CIOs say their role has expanded, that their responsibilities have increased, and that they have greater influence on leadership decisions within their organisation.
"Over the past year, CIOs have been able to further improve digital customer experiences, but these experiences have also become more complex," says Stoddard.
"Moving forward, CIOs need to think about the integrated tools and frameworks necessary to help their organisations effectively capture customer data, convert that data into valuable insights, and utilise those insights to shape a personalised and enhanced customer experience.
In other words, CIOs are fuelling their company's customer experience journey, with 97% saying they are as focused on customer experience (CX) as before the COVID-19 pandemic, if not more so, despite all the new responsibilities on their shoulders.
Data and connectivity are the lifeblood of a modern business, and as the gatekeepers of today's data-driven decision-making, CIOs are the beating heart behind many of the digital-first initiatives companies are quickly adopting.
Among the many priorities CIOs must now manage, data security and privacy rank highest. According to the survey, 71% of US-based CIOs singled out security and privacy as the most likely area for increased investment in 2021.
"Customers are more conscious than ever of their data value-exchange with brands and gravitate towards companies they can trust to manage their data responsibly," adds Stoddard.
"As hybrid working models are set to become the norm post-pandemic, CIOs need to ensure their organisations have the right infrastructure and processes in place to keep data secure and compliant no matter where they are based.
CIOs and CMOs form power duos
With more teams directly involved in shaping the customer experience, CIOs regularly partner with their peers to take their digital experiences from concept to reality. Indeed, IT leaders regularly collaborate with two or more C-level colleagues on customer experience management (CXM) initiatives.
Of these relationships, there is arguably none stronger than the link between CIOs and CMOs. An overwhelming majority of global CIOs (95%) strongly agree that partnering with the CMO improves their organisation's customer experience. Similarly, 93% say that working closely with CMOs promotes innovation.
"It's no secret that close collaboration between IT and marketing teams leads to more personalised customer experiences on digital channels, but the COVID-19 impact has made this level of partnership indispensable," says Stoddard.
The report found nearly 60% of CIOs now meet with their CMO counterpart on a daily or weekly basis, forming a true power duo.
Drivers of employee experience
While the customer experience is a top focus for CIOs, the new "work from anywhere" environment has evolved CIO's priorities to be first and foremost, employees and then customers. Today CIOs are leveraging external customer journey management practices and applying those same principles internally to enhance their own employees' experiences.
In fact, 89% of CIOs see themselves as change agents who play a role in improving the culture of their organisation.
"Given the proven correlation between happy employees, satisfied customers and overall business success — it's more critical than ever that CIOs prioritise any systems or business processes that improve collaboration, productivity and overall employee experience," Stoddard says.