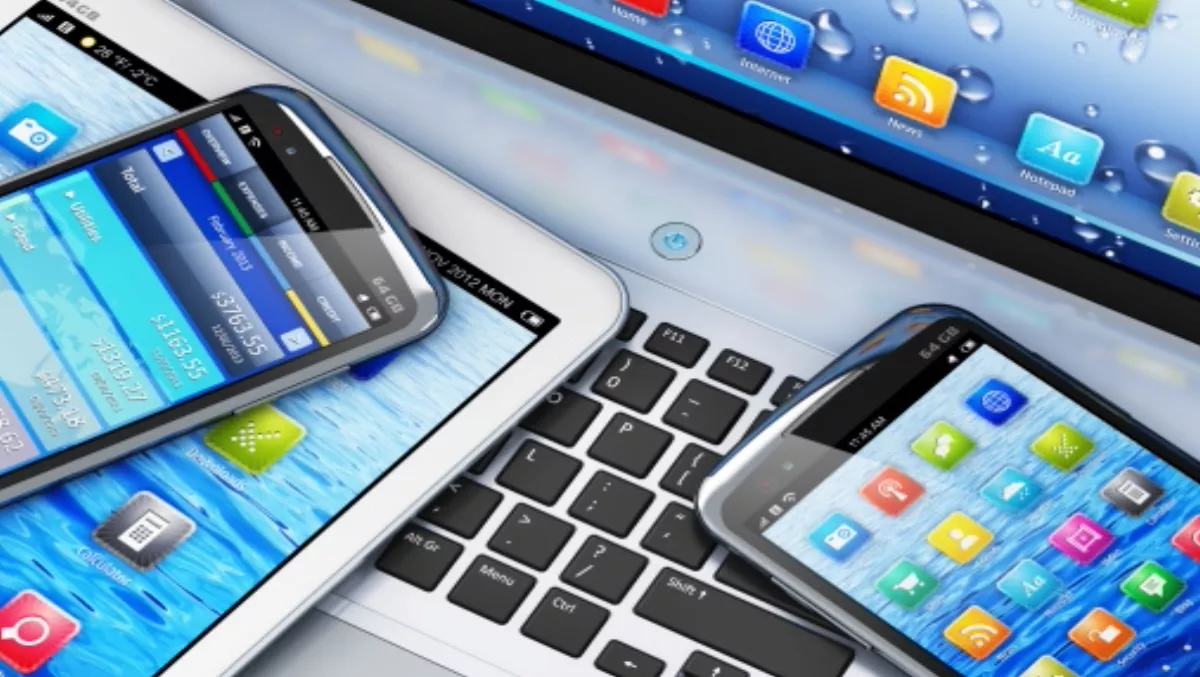 CIOs struggling to deliver the mobile goods
Thu 16 May 2013
FYI, this story is more than a year old
CIOs say it takes an average of five months to deliver new versions of mobile applications for existing mobile device updates, as they struggle to deliver the goods.
That's according to a study by Vanson Bourne and commissioned by Borland, a Micro Focus company, which claims CIOs cannot keep up with device vendors releasing updates every couple of months.
Of the 590 CIOs and IT directors polled from around the globe, 79% confirmed the teams delivering these mobile apps are a mix of in-house and outsourced support.
A third labelled their mobile development team as sluggish, middling or outpaced however, showing a distinct lack of faith in their ability to develop and deliver against business requirements.
Vanson Bourne says this poses a particular challenge given respondents predict a 50% increase in the number of business apps that need to be made accessible on mobile devices over the next three years, from 31% in 2013 to 46% in 2016.
"Mobile apps play a critical role in every organisation's business strategy today," says Jeff Findlay, Borland Architect of APAC.
"However, the consumer in all of us is demanding more, and companies are under increasing pressure to release higher quality mobile apps faster and more often than ever before.
"With over 150 different mobile device vendors, each offering multiple Operating Systems, it is critical for organisations to satisfy the consumer's experience regardless of the chosen device; this can only be achieved by thoroughly testing key transaction that support the business."
Mainframe causes further complications
The ability to deliver timely mobile apps presents an even greater problem to mainframe organisations:
· 76% in ANZ CIOs said that having a mainframe makes developing or implementing mobile applications that work with their existing systems more difficult
· A whopping 90% in ANZ confirmed mobile application vendors and developers are more reticent to work with mainframe organisations.
The OS race
CIOs made a clear choice to back Android as their mobile operating system, with 88% of ANZ organisations developing their mobile apps for this system today.
· Apple iOS came second, with 84% in ANZ developing for it, and Windows Phone third at 52% across the region.
· Although Android is expected to maintain its pole position in two years' time with 80% in ANZ, iOS and Windows Phone will close the gap with 82% and 62% in ANZ, respectively.
· CIOs in the ANZ market are not predicting a comeback for Blackberry OS however, coming in at 28%, and is estimated to only grow by 6% to 34% in two years.
· Unsurprisingly, Symbian is the clear loser with only 18% in ANZ choosing to develop for the operating system
When discussing the main reasons to go mobile, the study claims CIOs want to support mobile applications to improve operational efficiency, improve operational cost-effectiveness, capture new customers, and retain existing customers.
Developing for the mini-tablet will more than double also, with 31% of organisations in ANZ developing mobile apps for the mini-tablet, 96% for smartphones and 92% on tablets.
According to the survey, CIOs estimate that app development for mini-tablets will more than double over the next two years.