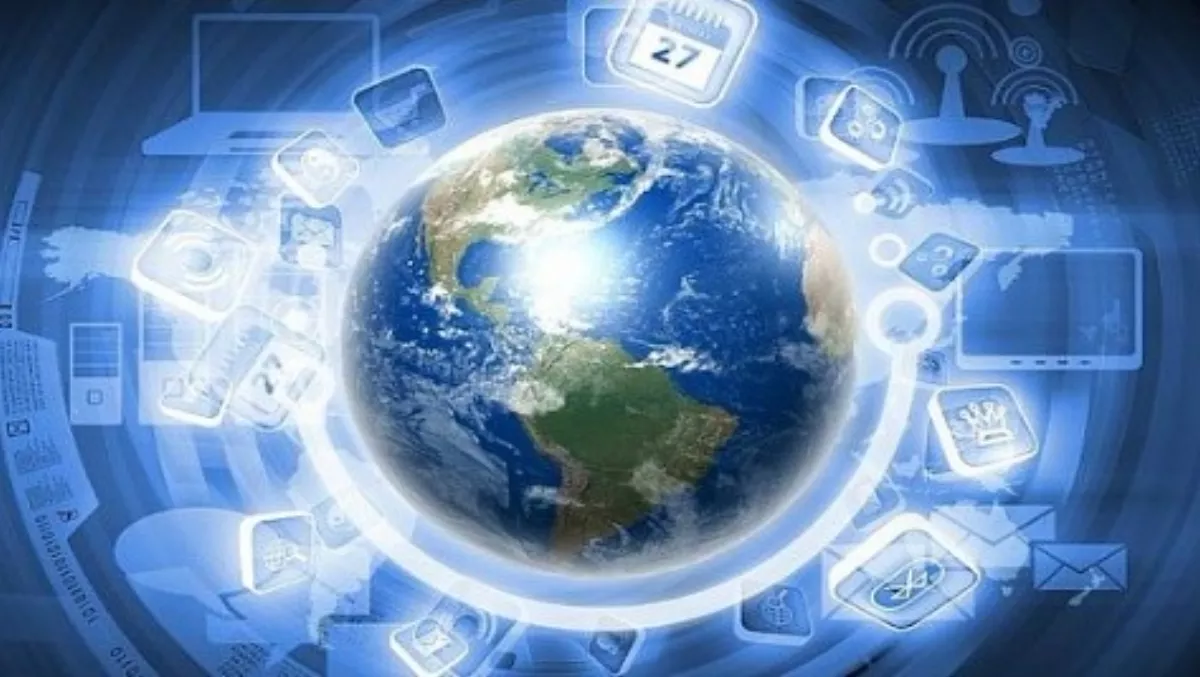 Cisco aims to dominate digitisation with new IoT System
FYI, this story is more than a year old
Cisco has released a new Cisco IoT System and 15 new IoT products to capitalise on the opportunities presented by the current wave of digitisation.
The IoT System comprises of six critical technology elements or 'pillars' designed to help reduce the complexities of digitisation and manage large scale systems of diverse endpoints and platforms.
While more than 99% of things in the physical world remain unconnected today, Cisco estimates 50 billion devices and objects will be connected to the internet by 2020.
As more companies and cities deploy IoT solutions, and as devices and objects are connected at unprecedented scales, digitisation will become increasingly complex, says Cisco.
Furthermore, Cisco says the value of these connections only becomes apparent through the application of advanced data analytics, and even then, customers often still need to create intelligent applications capable of accelerating new business models or increasing productivity.
On top of this, security at every point in the system, from the device to the data center and via the cloud, is more important that ever.
Cisco's IoT System aims to address these key areas.
The six pillars of the new Cisco IoT System are:
Network connectivity
This pillar includes purpose-built routing, switching, and wireless products available in ruggedised and non-ruggedised form factors.
Fog computing
'Fog' is a distributed computing infrastructure for the IoT which extends computing capability - and thereby data analytics applications - to the 'edge' of networks.
It enables customers to analyse and manage data locally and aims to help them derive immediate insights from connections.
Cisco predicts that 40% of IoT-created data will be processed in the fog by 2018.
More than 25 of Cisco's network products are enabled with Cisco's fog computing or edge data processing platform, IOx.
Security
The security pillar of the IoT System unifies cyber and physical security.
Cisco's IP surveillance portfolio and network products utilise TrustSec security and cloud/cyber security products, allowing users to monitor, detect and respond to combined IT and Operational Technology (OT) attacks.
Data analytics
Optimised infrastructure allows users to implement analytics and harness actionable data for both the Cisco Connected Analytics Portfolio and third party analytics software.
Management and automation
The IoT System provides security, control and support for multiple siloed functions to deliver a system for managing an increasing volume of endpoints and applications.
Application enablement platform
A set of APIs is available for industries and cities, ecosystem partners and third-party vendors to design, develop and deploy their own applications on the foundation of IoT System capabilities.
Cisco's 15 new IoT products include:
Network connectivity
IE5000: Purpose-built IE switch that brings connectivity to factory-level manufacturing and cities
IW3702: Wireless access point for connected mass transit systems and city Wi-Fi
IR 809, IR 829 series: Seven new industrial routers with Wi-Fi and 4G/LTE connectivity for transportation or IoT application deployments
4G/LTE module for CGR 1000: For utilities
Mobile IP Gateway (MIG-2450) : For connected rail solutions
5921 Embedded Services Routers: For defence extend reach of industrial networking into remote environments
Physical and cyber security
360° 5MP & 720p IP cameras: Cameras designed for versatile environments and can host third party software applications. Features include 360° view for situational awareness and audio and digital sensors.
Physical security analytics: Camera applications include audio detection, sensor aggregation, audio message triggers, metadata generation, local video player and video summarisation.
Data analytics
Fog data services: Allow operators to create policies that monitor and take actions on data flowing through the IoT environment (data-in-motion). It resides on the IOx platform so users can integrate custom policies with applications.
Management and automation
IoT Field Network Director: This management software allows operators to monitor and customise IoT network infrastructure for industrial scale.
Fog Director: Allows central management of multiple applications running at the edge. This management platform gives administrators control of application settings and lifecycle, for easier access and visibility into large-scale IoT deployments.
The Cisco IoT System targets industry verticals such as manufacturing, oil and gas, utilities, transportation, public safety and smart cities and is designed to help deploy and accelerate IoT solutions.
Various companies including GE (Predox), Itron (Riva), OSISoft (PI), Toshiba, SK Solutions have already ported their software applications to run on the Cisco Fog Computing system.
Cisco also provides comprehensive consulting and professional services for IoT.
"The Cisco IoT System provides a comprehensive set of IoT technologies and products that simplify and accelerate the deployment of infrastructure for the Internet of Things," says Kip Compton, Cisco VP/GM IoT Systems and Software Group.
"This unique systems approach delivers a framework that makes it possible to deploy, accelerate and innovate with IoT," he says.
"IoT is a significant opportunity but one that needs interoperability and scale to fulfil industry predictions of billions of connected devices.
"The IoT pillars, jointly defined by Intel and Cisco serve as a strong foundation for companies to build IoT solutions that can be seamlessly interconnected and achieve the scale that delivers value promised through IoT," says Doug Davis, Intel Internet of Things Group senior vice president and general manager.
Related stories
Top stories