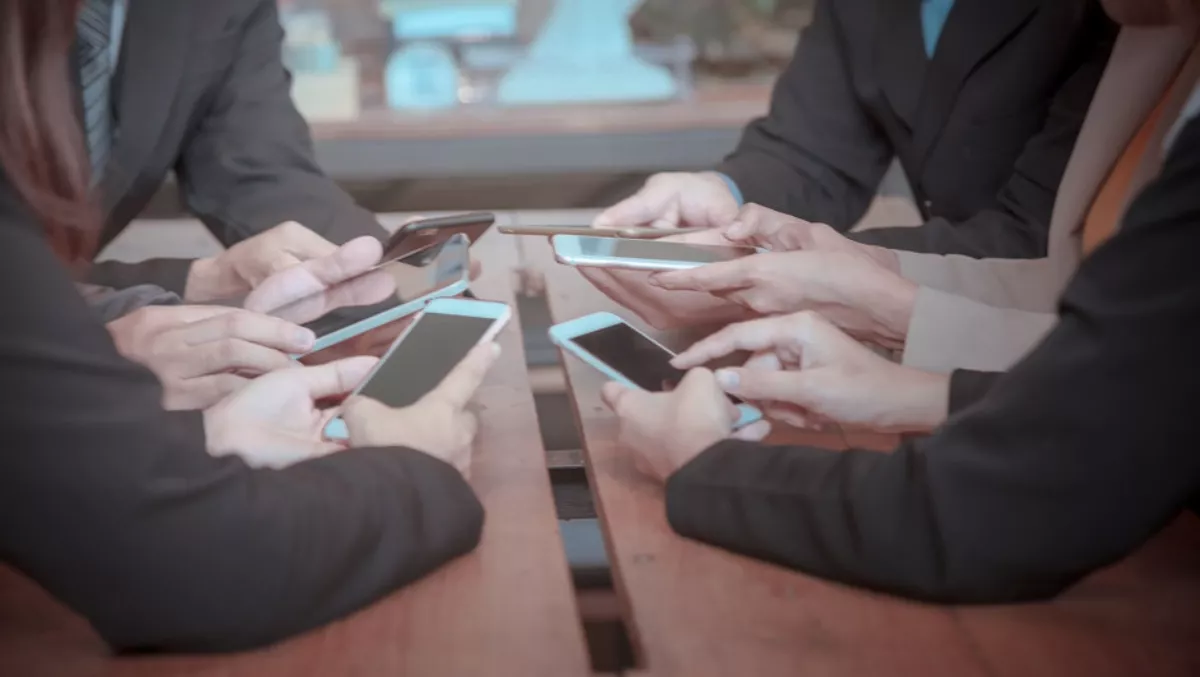 Cisco arms customers for the new era of Wi-Fi 6 & 5G
FYI, this story is more than a year old
Cisco is arming itself and its customers for the new era of Wi-Fi 6, with a new range of solutions to help businesses prepare for the ultimate dive into wireless experience and billions of devices that make up the internet of things.
Wi-Fi 6, also known as 802.11ax, is the newest and fastest available version of wireless internet technology to date. It takes the same fundamental wireless innovations as 5G and it is expected to reshape how businesses and consumers interact with the world.
Cisco says that Wi-Fi 6 can deliver up to 400% more capacity, improvement for device battery life, and greater effectiveness in high-density areas such as large lecture halls, stadiums, and conference rooms.
According to Cisco Network and Security business EVP and general manager David Goeckeler, Wi-Fi 6 and 5G represent a new era of connectivity. And with every leap in connectivity comes the next wave of 'profound innovation'.
"Developers are already creating the next generation of wireless-first, immersive experiences. With billions of things connecting to the network, this growth will create unprecedented complexity for IT. Cisco is building a multi-domain network architecture to simplify complexity for IT, allowing CIOs to deliver against their innovation agenda."
But to embrace Wi-Fi 6 and 5G, businesses need to tackle challenges when it comes to their networks. Cisco suggests that business networks should be wireless-first, cloud-driven, and data-optimised for analytics and insight.
With those points in Mind, Cisco has rolled out several products and partnerships that it says will help businesses deliver an unplugged and interrupted experience. They include:
Wi-Fi 6 Access Points: New access points across the Catalyst and Meraki portfolios go beyond providing the new Wi-Fi 6 standard. With custom, programmable chipsets and access to analytics capabilities, Cisco's latest APs deliver a smarter and more secure wireless network. The new access points are also multilingual, with the ability to communicate with multiple IoT protocols, including BLE, Zigbee, and Thread.
Core Switch for the Campus Network: Cisco introduces the Catalyst 9600 core switch family, which will serve as the foundation central to any network's successful operation. To deliver the most secure and efficient wireless experience, organisations need a single networking fabric that brings wired and wireless together. Built as the next evolution of the Catalyst 6000, the Catalyst 9600 will help to build the next generation of intent-based business networks.
New Developer Resources: Cisco is unveiling the DevNet Wireless Dev Center. DevNet, Cisco's developer network, offers the learning labs, sandboxes and developer resources needed to create game-changing wireless applications. The Cisco Catalyst and Meraki access platforms are open and programmable all the way down to the chipset level, allowing applications to take advantage of network programmability in new and exciting ways.
New Ecosystem Partnerships: Prior to the launch of its Wi-Fi 6 access points, Cisco completed interoperability testing with Broadcom, Intel and Samsung to address the inevitable gaps that come with a new standard. Samsung, Boingo, Presidio and others are expected to join the Cisco OpenRoaming project to solve one of today's biggest wireless pain points. The Cisco OpenRoaming project aims to make it easier to seamlessly and securely hop between Wi-Fi and LTE networks and onboard public Wi-Fi.
Cisco says that over the past two years, it has built out its intent-based networking portfolio to prepare customers for tomorrow's challenges.
Cisco's new access points and campus switch are purpose-built for intent-based networking and represent the culmination of Cisco's efforts to reinvent its entire access portfolio.
The Meraki and Catalyst Access Points and Catalyst 9600 are available to order today. Cisco Customer Experience for wireless and switching accelerate deployment of next-gen intent- based networking solutions while reducing risk and disruption. Cisco Customer Experience's portfolio provides expert guidance, best practices and innovative tools.