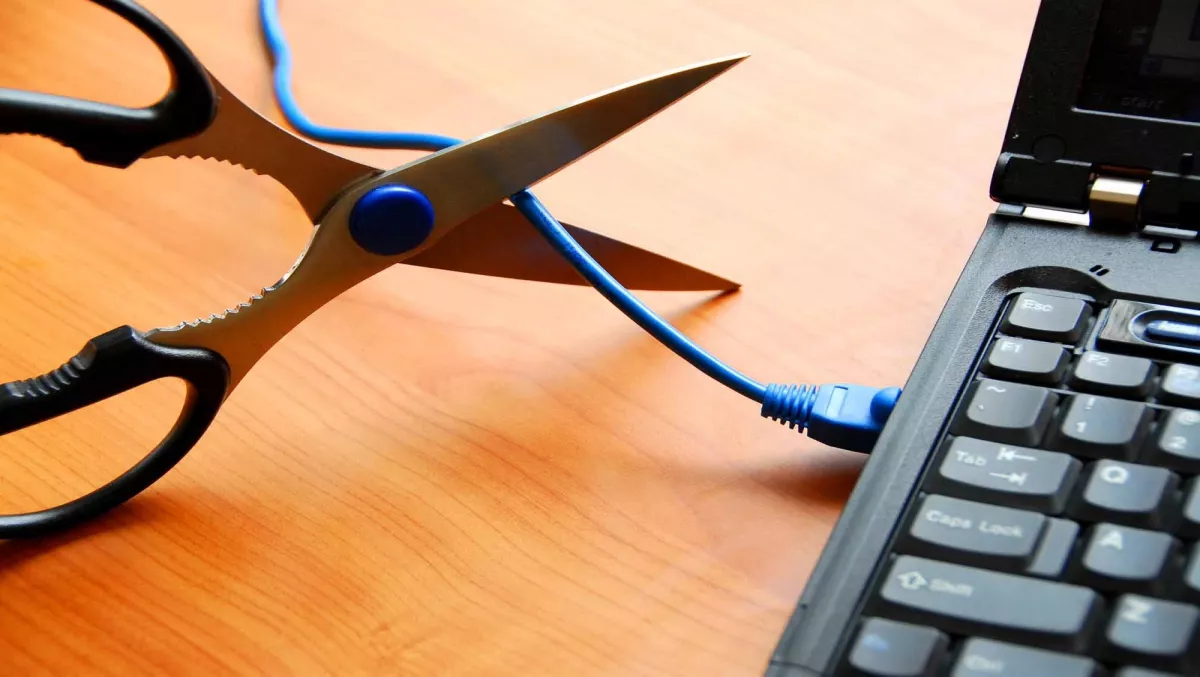 Cisco: Know thy business – and the business' wireless needs...
FYI, this story is more than a year old
It sounds basic, but understanding the business drivers for wireless is a crucial first step in wireless implementations, Heather Wright discovers.
Know thy business – and the business' wireless needs...
That's the message from Gareth Taylor, Cisco systems engineer and wireless communications expert, who says IT managers and CIOs must understand the business reasons behind wireless in order to ensure infrastructure keeps pace with user demand.
Taylor says many business are looking to embrace wireless commmunications as a key pillar of how they propose their workforce operates, but he's seen many cases where wireless deployments have gone wrong – often because they were under-spec'd, leading to bad experiences.
"You've got to match the business aspirations with the technology. That's where you start: with the business. IT is here to enable business for their core function, so you need to know how the business actually wants to operate.
"Retailers might want to take tablets onto the shop floor – that impacts infrastructure, hardware and down to the applications. Other businesses are embracing hot desking.
"Look at the application needs and let that drive the infrastructure requirements to deliver on those aspirations."
Where it used to be that coverage was enough, the key word now is capacity, he says, as businesses seek to do more and have more people using wireless, more often.
"That high density experience is very important." A change in infrastructure allows small, dense cells where 20 to 100 simultaneous users can still have a good experience. High-density can, however, spell problems. "There's no doubt co-channel, or adjacent channel interference is an issue.
"We're seeing a growing number of clients per access point, and a growing number of access points per network. But we're also seeing a growing number of neighbours with growing numbers of access points," he says.
"But if the infrastructure is designed to deal with that, you can mitigate it. You can't change the laws of physics, but you can put technology into infrastructure to deal with it."
The 802.11ac standard has opened up the 5GHz band for Wi-Fi, while also upping the throughput to a potential 1.3Gbits/ second – up from 450Mbits/second offered by 802.11n.
Taylor cautions to ensure laptops and devices support 5GHz in order to take advantage of 11.ac. "For clients with dual-band capabilities, you want to select 5GHz over 2.4GHz and that's something you can do with infrastructure."
The technological efficiencies of 802.11ac is creating a race to upgrade wireless networks, driven in part by the fact that the Wave 1 portion of .11ac could be the last Wi-Fi solution that organisations can expect before having to upgrade switches, Cisco says.
Taking a dual-persona
Meanwhile, Sundhar Annamalai, AT&T Business Solutions executive director, Advanced Mobility Solutions, says dual-persona solutions which enable employees to separate personal and work applications and data on their devices, is a growing trend.
Previously the domain of MDM and containerisation, dual-persona solutions create a password-protected, encrypted workspace through which the business controls and distributes corporate applications and content.
Once authorised, the employee downloads the client applications to their devices and enters a password to access the protected work environment.
"Personal information and applications are kept separate and outside this highly secure work space.
"Some solutions also allow organisations to manage their wireless expenses with a data allotment for work done on their personal devices, where employees pay for their data usage in excess of the allotment."
Annamalai says some dual-persona solutions are run as a managed hosted service in the cloud. "This provides a highly secure environment that is easy to manage and easily deployed by companies at any stage of the BYOD adoption continuum."
He adds the solutions are intended to work alongside existing MDM deployments and can include container management functions and support a multiple OS and device environment.
"The availability of dual-persona solutions reconciles the tension that can exist between CIOs responsible for transforming their business through IT developments while taking steps to protect and secure assets of the firm, and the business leaders who need and require a fully mobilised workforce to compete."
Related stories
Top stories