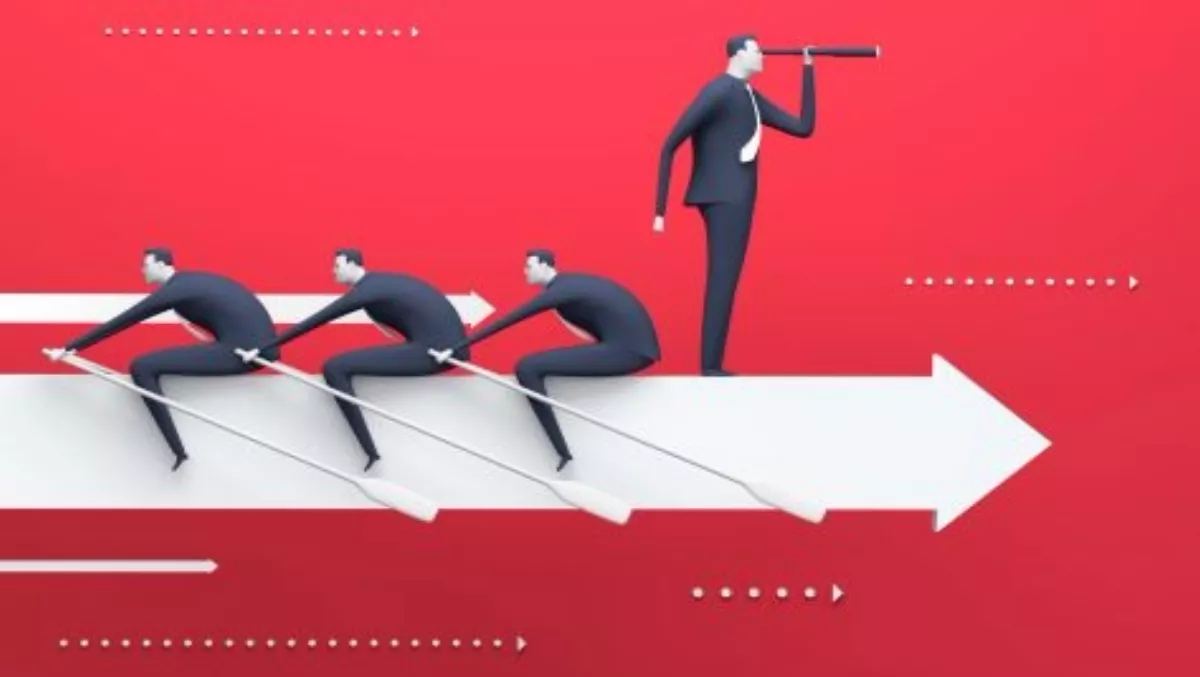 Citrix number one in mobility in Frost & Sullivan's eyes
FYI, this story is more than a year old
Citrix is leading the way in business mobility solutions and working to empower a new-age workforce, according to Frost & Sullivan.
Citrix is one of the few vendors with the breadth of capabilities to deliver a personalised and secure mobile workforce, and this is why the company received the 2015 Global Frost & Sullivan Award for Visionary Innovation Leadership, according to a statement.
Through continuous technology innovation, visionary excellence, and strategic mergers and acquisitions, Citrix has altered the scope of the mobility solutions space, says Frost & Sullivan.
It supports a futuristic work style with its enterprise management mobility (EMM) product, XenMobile, which includes an integrated suite of business productivity apps, the analysts say.
Similarly, its broader mobile workspace solution, Citrix Workspace Suite, is the most complete package of technological innovations that deliver secure access to apps, desktops, data and services from any device, over any network, according to Frost & Sullivan.
XenMobile presents a scalable solution for all-inclusive management, security and support for mobile devices, apps, and data, and Citrix Workspace Suite offers granular control and full security for all apps and devices to allow users to work from anywhere.
Its infrastructure unifies software as a service (SaaS), web, window and mobile apps, desktops, data, and other services for 'true business mobility', Frost & Sullivan says.
Citrix Workspace Suite is a single solution that offers IT the ability to streamline mobility, application, and desktop management.
Additionally, it is optimised to meet the performance and mobility requirements of each user by providing access to Windows, web and mobile apps, data, personalised desktops, and services to any device over any network without compromising on security, Frost & Sullivan says.
"The company's vision for a software-defined workplace encompasses virtualisation, mobility management, networking, and SaaS solutions," says Vijay Narayanan Frost & Sullivan senior research analyst.
"This integrated environment fosters mobility and collaboration, making businesses and workers agile, flexible, and productive," he says.
Citrix was early to identify the shifts from a traditional office set up to a seamless and connected workplace, and responded quickly by eliminating the conventional hard-coding that prevailed among devices, people, data, and applications, the analysts say.
Further, the company's user-friendly solutions are largely built based on the changing workforce dynamics that are expected to comprise the genY population, according to the analysts.
Citrix integrated cloud-based technologies as well as mobility management, networking, and virtualisation services offer an exclusive business mobility experience.
Its relentless pursuit of technological innovation through its workspace delivery tools, including EMM, app and desktop virtualisation and networking, has helped it stand out in the market, Frost & Sullivan concludes.
Each year, Frost & Sullivan presents this award to the company that has demonstrated the understanding to leverage global Mega Trends and integrate the vision into processes to achieve strategic excellence.
The award recognises the efficacy of the recipient's innovative process and the impact it has on business and society at large.
Related stories
Top stories